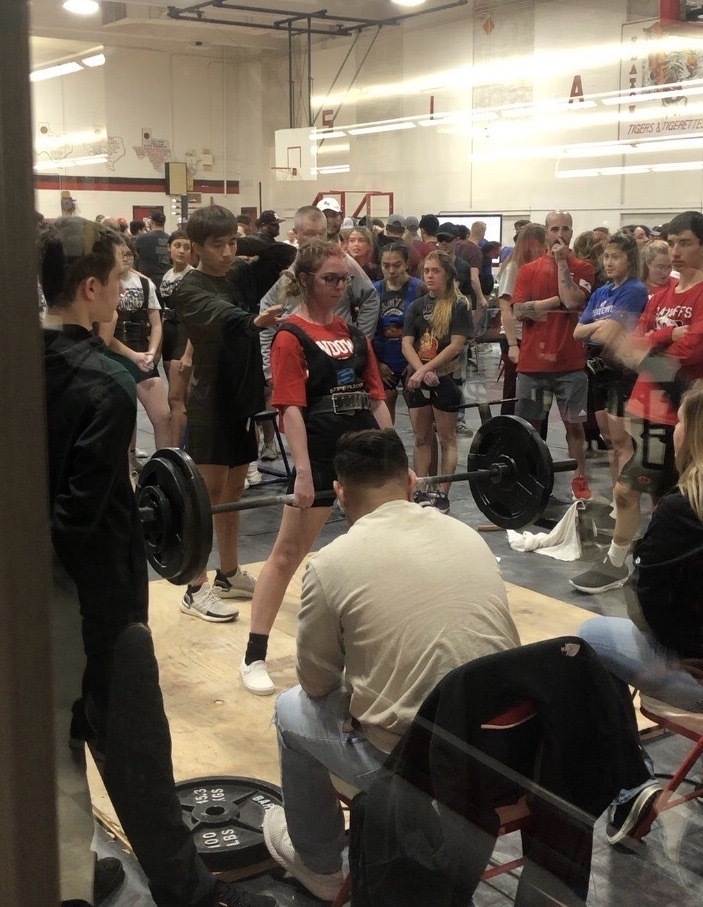 Roughette Powerlifters Place 3rd at Slaton Meet
Micaela Hernandez
Monday, February 24, 2020
On Thursday February the 20th, the SHS girls traveled to Slaton to compete in their 4th meet of the season. The Sundown team took a total of nine girls to the meet. During the Slaton meet, the top five in each weight class received medals. The Sundown girls ended up placing third overall as a team. Out of the nine girls that went, five of them received a medal.
In the 123's Micaela Hernandez finished in first with a total of 730 pounds, and Ryann Qintanilla came in 7th with a total of 385 pounds. In the 132 weight class Brinlie Webb scored 7th with a total of 520 pounds, a personal best for her this season. CJ Lopez was in the 165 weight class and had a total of 770; Burgundi Hoover finished in 5th with a total of 665 pounds, and Saharia Reyes ended up coming in 9th with a total of 560 pounds. Revee Carranza was in the 181 weight class and came in 1st, finishing with a total of 800 pounds. Autum Olivas was also in the 181's and came in 6th place with a total of 585. Katie Sehon was in the 259's and finished in 2nd place with a total of 760.
The girls had an awesome finish to their season!!! Congratulations to all of the girls that came out to compete at their last meet, all of their hard work really paid off. On the other hand, three girls from Sundown advanced to regionals, so they will continue to work hard as they prepare for regionals. We look forward to seeing Revee Caranza, CJ Lopez, Katie Sehon, and Micaela Hernandez at the regional meet March 5-6 at Seagraves HS to compete for a chance at the state meet!