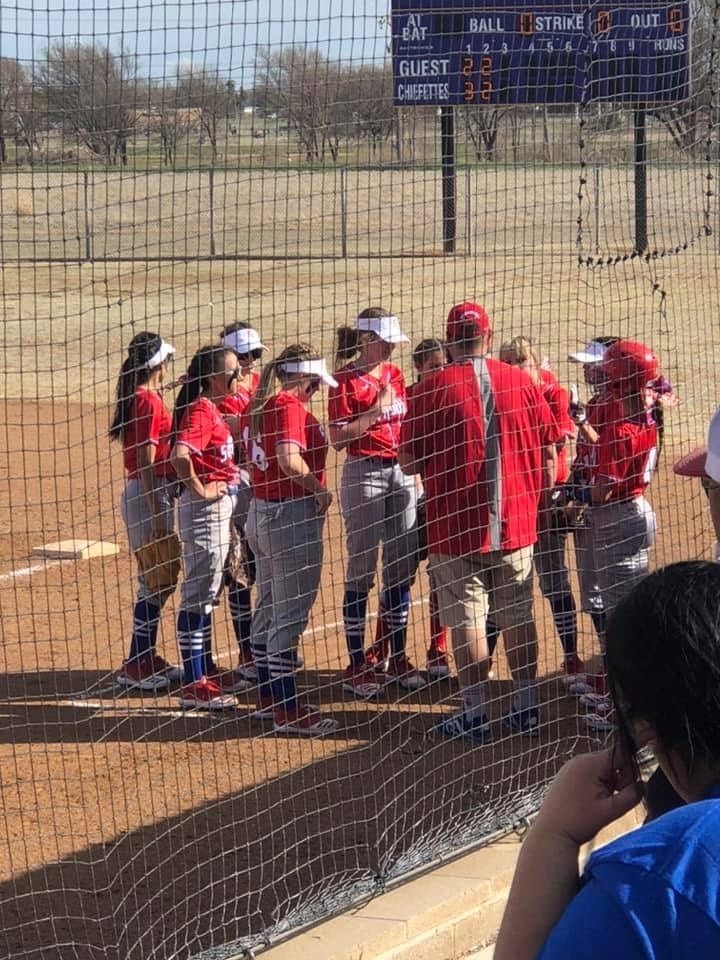 Roughettes overpower the Crosbyton Chiefettes in Softball
Juan Herrera
Wednesday, March 11, 2020
The Roughettes softball season is finally here and is underway. The Sundown Roughettes played a solid 7 inning game against the Chiefettes. The Roughettes came away with a victory with the ending score being 20-14.
On the mound to start the game was senior pitcher, #13 Ashton Richardson. Ashton pitched a great game. She struck out 6 players with 2 looking. With the help of Ashton's pitching, she had an outstanding defense right behind her. The girls were in a battle for the first three innings and only scored a total of 6 runs while Crosbyton also scored 6.
To start off the 4th inning #12 Kaydence Loftin was struck by a pitch and advanced to first. Then the girls started to rally back and scored 7 runs to take the lead 13-8. Through the rest of the innings the girls got the bats going and scored 7 more runs, and the girls defense stopped the Chiefettes hitting game and only held them to 6. At the end of the game the Roughettes came out with a big win with the score being 20-14, and more importantly evened out their district record to 1-1.
This Saturday on March 14, the Sundown Roughettes will be playing the Ralls Lady Jackrabbits at 6pm. Please note the time change, and there is no game for JV on Saturday. Congrats on the win Roughettes. GO ROUGHETTES!!!!