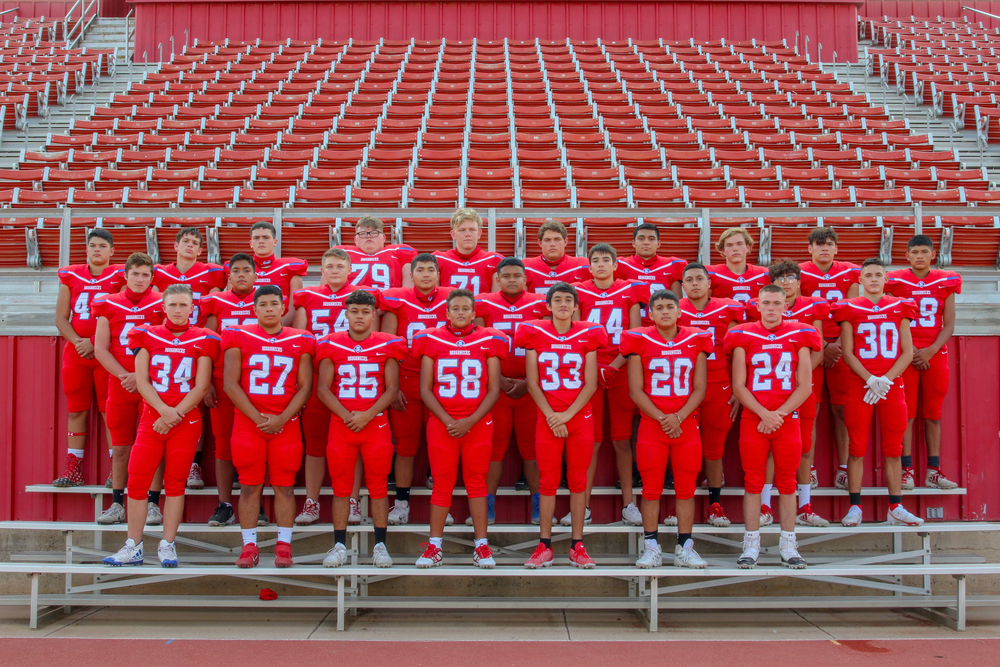 JV Roughnecks Tie With Muleshoe 6-6
Mark Reyna
Thursday, September 03, 2020
The Sundown JV football team had their first game against the Muleshoe Mules in Muleshoe last Thursday, August, 28th. Both teams fought hard until the very end leaving the field with the score tied 6-6, making the Sundown JV football teams' record (0-0-1). Sundown played with a hard fighting defense during the game with the offense driving a good distance with a few stalls.
Coach Lyles has a plan for ways the JV can improve in week 2, such as cleaning up the offense and executing things better, making crisp handoffs and crisp blocks, as well as lining up on defense with expeditious speed. A positive factor that Coach Lyles experienced during the game was the effort given by the players how the JV overcame adversity such as the 100 degree temperature they were playing in.
This week's game is On Thursday, September. 3rd, at 6 p.m. The JV will be playing the Floydada Whirlwinds on the road. GO ROUGHNECKS!