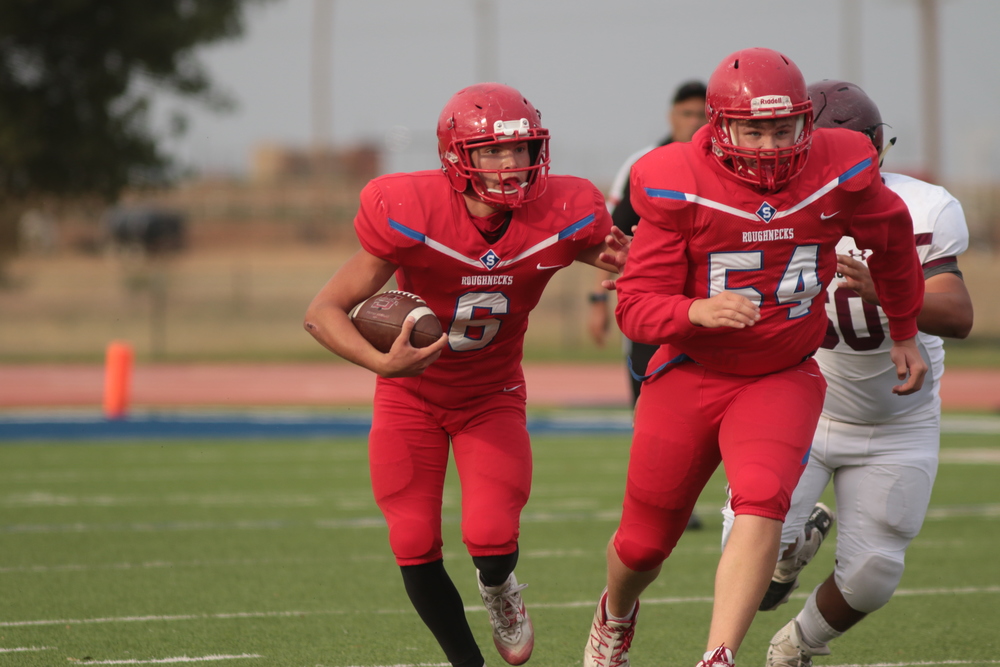 Roughneck JV Falls to Abernathy
Brandon Kenley
Monday, September 14, 2020
The Roughneck Junior Varsity team took on the Abernathy Antelopes at Slaughter Field on September 10th. The final was 15-8 Abernathy; it was a hard fought loss for the Roughnecks.
The Roughnecks and Abernathy went back and forth in the first quarter ending in a 0-0 scoreless tie. Abernathy took the lead 7-0 to lead at the half. The third quarter was once again a defensive battle. #12 Jayson Martinez scored for the Roughnecks at the beginning of the fourth quarter, making the score 8-7 Roughnecks! However, the Lopes scored with 55 seconds on the clock, finishing the game Abernathy 15 and Sundown 8.
Coach Torres commented about the game, "Our kids played harder than they have all season long. I think they're starting to get some things figured out. We thought we were about to win the game with 55 seconds on the clock." When asked about things they could do better next week, he said the players just needed to put together a full game.
The Roughneck JV plays the Stanton Buffaloes on the road next Thursday, September 17th, at 6:00pm.