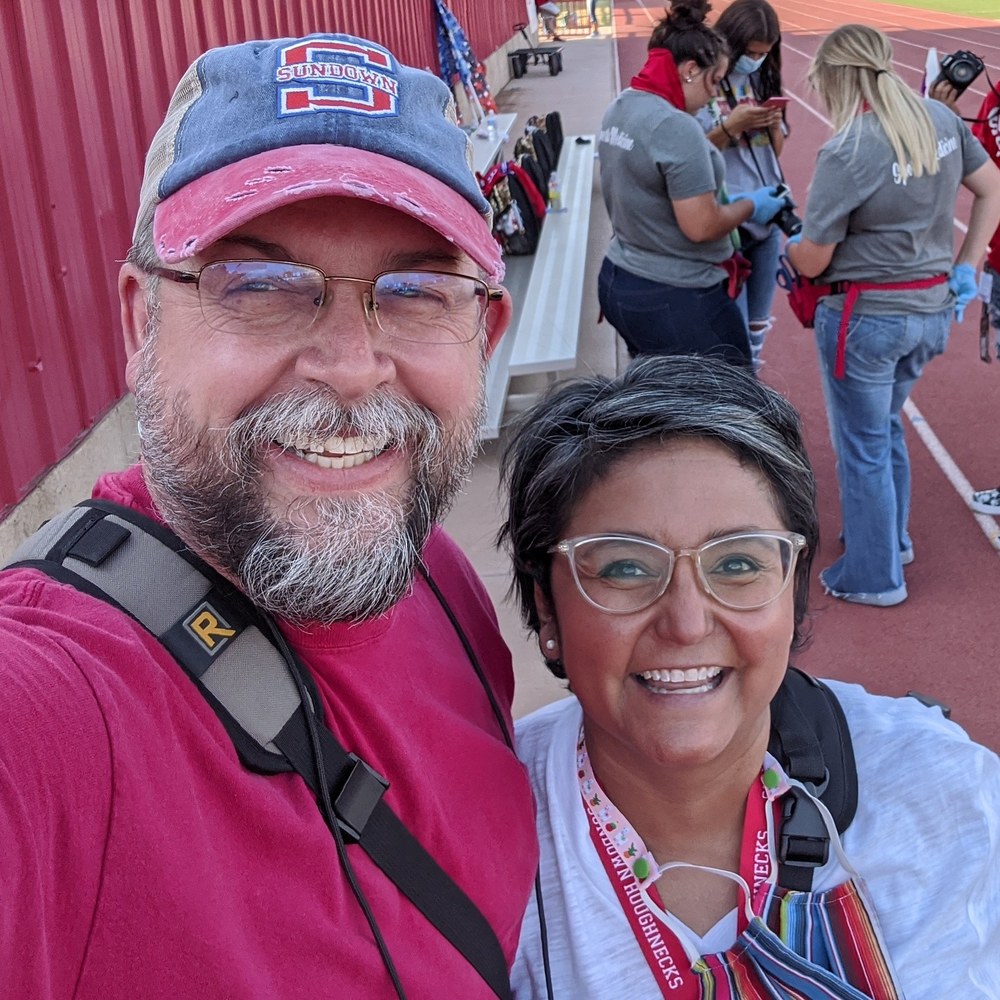 SISD New Employee - Melissa Bratcher
Scarlet Lopez
Wednesday, January 06, 2021
Roughneck Nation, please welcome Mrs. Melissa Bratcher! She teaches Yearbook, Photography, and Graphic Design here at Sundown ISD. She was given the opportunity to move here to Sundown to teach a different subject matter. Her favorite thing about Sundown so far is the feeling of belonging.
Mrs. Bratcher grew up north east of Sundown in Plainview. From there she graduated from Texas Tech University. Her inspiration to start teaching came from her second grade teacher, Mrs Rubye Henderson. Mrs. Bratcher says she is one of the most loyal people you will ever meet and has learned from her to be loyal to her faith, her family, her friends, her country, and her school.
Mrs. Bratcher's favorite hobbies are reading, baking, and crocheting (when she has time). Her family consists of her husband Chris, her son Nicolas and his wife Britni, her daughter Allison and her fiance Jordan, and her two younger siblings, Jaclyn and Matthew. She has five dogs: Ollie who is a Dachshund-Schipperke, Kingston who is a Dapple Dachshund, Sophie who is a Dachshund-Chihuahua, Daisy who is a Whoodle, and Winston who is a Pembroke Welsh Corgi. Her favorite movies are Out of Africa, Giant, To Sir, With Love, Steel Magnolias, and The Breakfast Club. Lastly, her favorite quote is "A day without laughter is a day wasted" by Charlie Chaplin. Everyone be sure to give Mrs. Bratcher a warm welcome here at Sundown ISD!