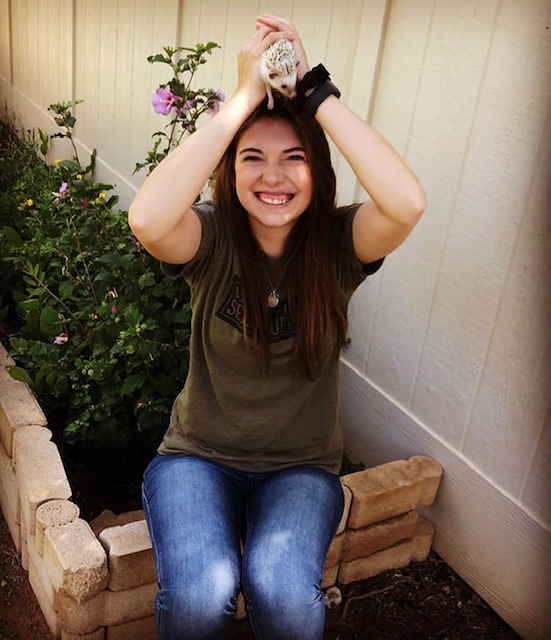 SISD New Employee - Elizabeth Arellano
Thomas Neuenschwander
Friday, January 08, 2021
Sundown ISD has an extremely high standard for all of their staff, and who else better to have a position on the workforce than a Sundown graduate! Elizabeth Arellano graduated from Sundown in 2017 and even grew up right here in Sundown, Texas. Ms. Arellano is working as a Pre-K teacher's aid for Sundown this year. She is currently completing her degree at Wayland Baptist University. She has embraced the hard working and perfection based culture of Sundown and even says that has helped her grow into the person she is today.
Outside of her hard work at college and Sundown, she enjoys some other activities such as painting, drawing, or anything that involves art. Miss Arellano also enjoys spending time with her four siblings and 11 nieces and nephews, as well as her beloved pets which include a dog, hedgehog, and three birds. She also enjoys taking a quick break with some delicious snacks such as her favorite chips and hot sauce, while watching her favorite movie, A Wonderful Life.
Her passion for teaching did not just develop over night though. She states that she wants to help students express their creativity and make the stress of school lesser just as some of her favorite teachers in the past did for her. However, Miss Arellano did not want to put her all into just any school, she wanted to go back to the school from which she graduated and carry on the amazing culture created at SISD.
We here at Sundown are excited to have such a wonderful student, now teacher, to carry on the excellence of our work!