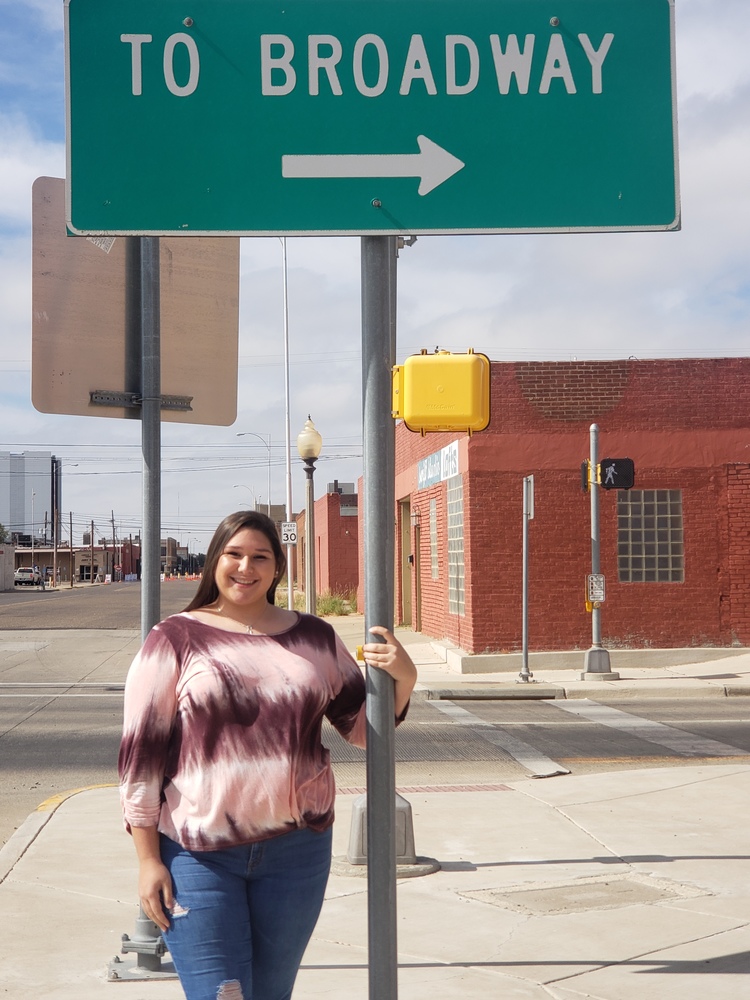 ​Senior Spotlight - Peyton Hastings
Daniella Reyna
Friday, February 05, 2021
Peyton Hastings joined the Roughnecks her 1st grade year. Peyton's favorite memory from elementary was in fifth grade, when Mr. R would read Origami Yoda, and her class got to learn how to fold Origami. In middle school, Peyton remembers being the first team in Sundown history to win State Robotics. Onto high school memories, her favorite was on the Apollo trip her sophomore year when she ripped her pants and Mr. Evans just laughed at her instead of telling her she had ripped her pants. Jacob Beadles told her that she had ripped them after over hearing Mr. Evans telling Watson about her pants. Two days later, Jacob ripped his pants.
During Peyton's freshman year, she was a member of the marching band that was a state qualifier, a prose and poetry state alternate, and a One Act Play state alternate. Her sophomore year, the marching band was a silver medalist at state, she was a prose and poetry regional qualifier, a OAP state alternate, and an area qualifier in shot put. Peyton was involved in many things such as the "Pride of the Oil Patch" marching band, which she was a part of from her 8th grade year to her senior year. She has been a part of prose and poetry 9th through 12th, one act play 9th-12th, NHS 10th through 12th as treasurer, student council 9th through 12th as a secretary, student body 11th as a reporter and 12th as a secretary, and lastly Apollo 3rd grade through 12th grade. Peyton's favorite class all throughout high school was Bible 1 and 2.
Peyton plans on attending New York University. A great role model for Peyton has been Mr. Ramirez. An amazing, inspirational quote for Peyton is "There are two types of people who will tell you that you cannot make a difference in this world: those who are afraid to try and those who are afraid that you'll succeed." Ray Goforth. Her advice for underclassmen is " Don't get stuck in the negatives and the 'high school' of it all. Focus on what is going to benefit you in the future and what is going to mold you into the person you are going to be. Don't let people tell you that your dream is too big because I promise if you can put your mind to it, there is nothing you cannot do." Many blessings to Peyton Hastings and the Class of 2021.