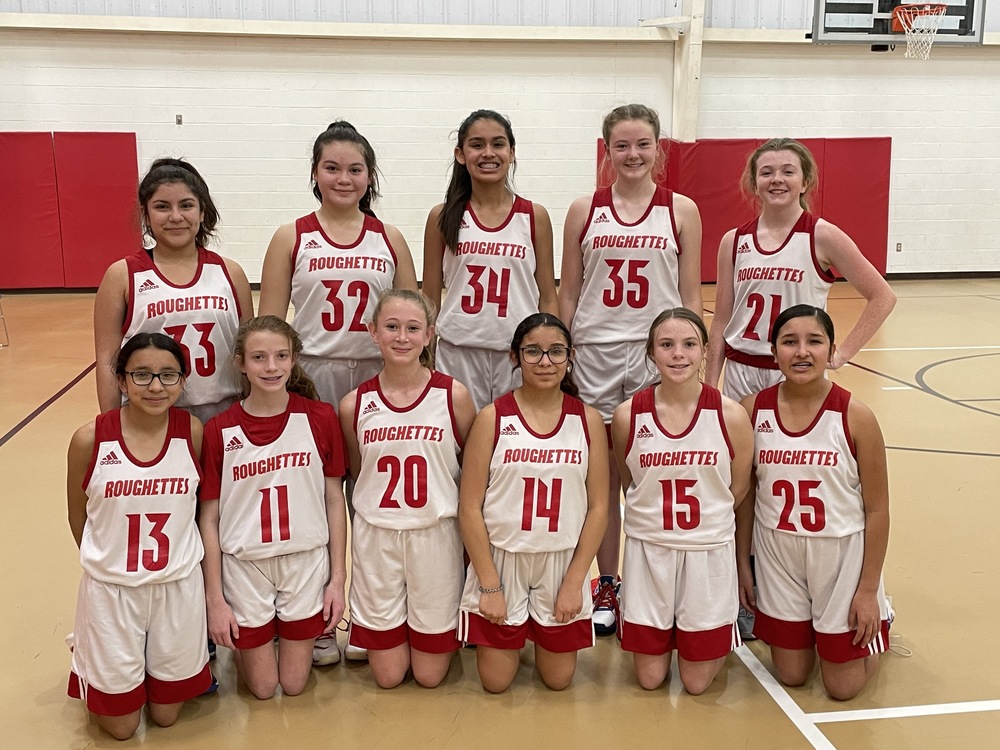 Junior High Blue Girls Team Plays A Solid Season
Brooke Baldwin - Journalism
Sunday, February 07, 2021
The Junior High Girls Blue team finished their season with an overall record of 9-3 and a district record of 5-3. Though they ended the season with a loss, they had an overall very solid year.
The JH Blue team played Seagraves at home and won 39-7. They scored 18 points in the first half and 22 in the second. Emry Jordan scored the most points from Sundown with a total of 10. Seagraves scored 4 points in the first quarter but did not score again until the fourth quarter with three free throws.
The next game was another win against New Deal with a just a two point difference. Sundown scored 17 points in the first half and 7 in the second ending the game with 24 points, and New Deal ended the game with 22 points. Jaymee Medrano scored the most for the Roughettes leading the team with a total of six points.
The Roughettes next game was against New Home with a final score of 33-19 with yet another win for Sundown. The Roughettes scored 9 points in the first half and 24 points in the second half. Makenzie Malloy scored 8 points, the most points of the game scored by the Roughettes.
Their final game of the season was against Sudan with a 44-20 loss. Throughout the season the players and coaches did an amazing job representing our school. Congratulations on a great year JH Blue team!