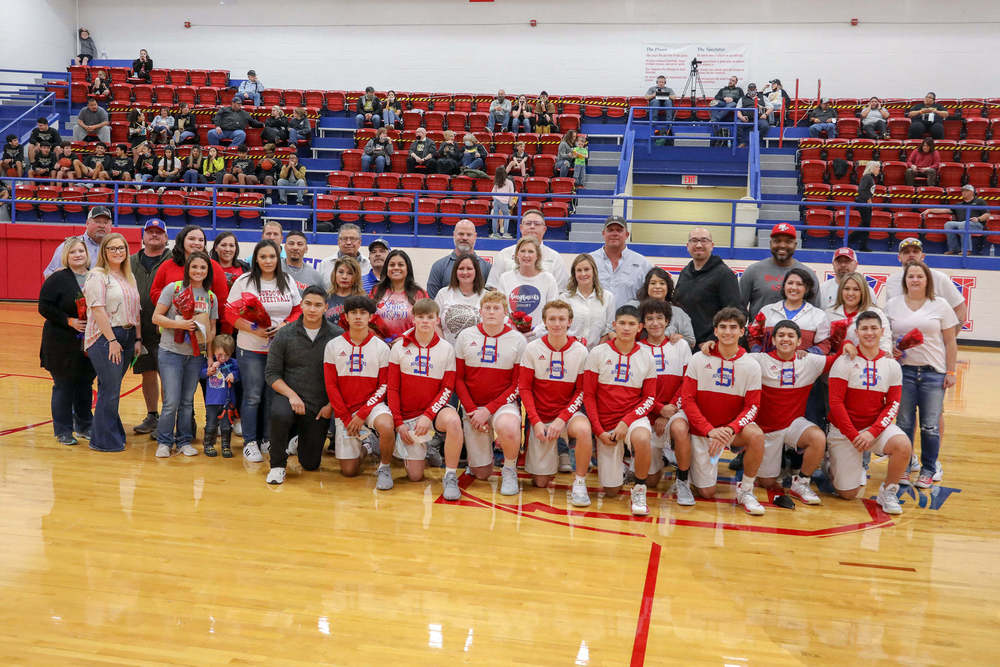 The Roughnecks Prepare to Close District
Carson Holson - Journalism
Sunday, February 07, 2021
The Sundown Roughnecks varsity boys dominated the Sudan Hornets in the district 5-2A game on Tuesday night, which was also Parent night for all Varsity players. The Roughnecks jumped out to an early lead taking over 17-4 in the first quarter and 37-11 at the end of the first half. At the end of regulation, Sundown outscored Sudan 76-30. Carson Boggs (#11) was the leading scorer with 16 points, and David DeLaCerda (#42) and Carson Holson (#44) had 12 and 11, respectively. The win puts the Roughnecks in second place for district play, with two games left this upcoming week.
The Roughnecks played well after coming off fresh from a hard fought road win against the Plains Cowboys on the Friday prior. On the Cowboys home court, the Roughnecks were down by six heading into the fourth quarter. Carson Boggs had 12 points leading to a rally from the Roughnecks. Free throws put Sundown up by four to win the game. Carson Holson finished the game with 11 points followed by Brandon Kenley with eight.
The Roughnecks will take on the Morton Indians at home on Tuesday, February 9th at 6:30pm and need to win to have a chance to secure the district title. Sundown (5-1) will take on Seagraves (5-0) on the following Friday to close out district and settle up seeding for the playoffs the next week. Let's Go SHS!