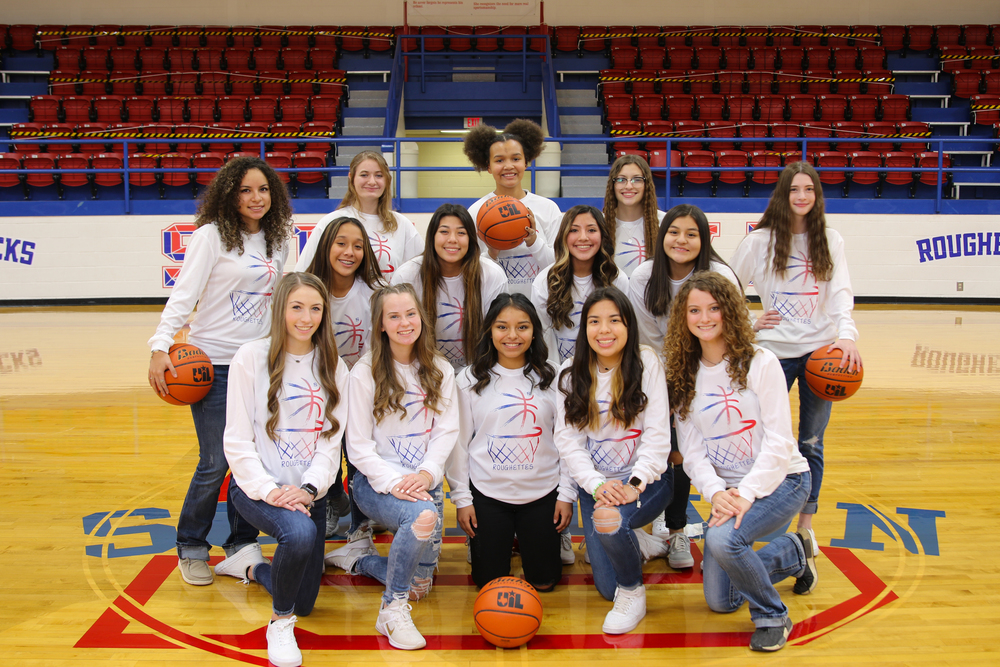 JV Girls End of Season Round-Up
Scarlet Lopez
Sunday, February 07, 2021
Sundown at Morton
On January 22, 2021, the JV Girls won against Morton in an away game, 31- 28. They had a total of 18 points in the first half, and 15 in the second. Ashlyn Lara led all scorers with a total of 16 points to help dominate the game and avenge a loss from a few weeks ago. The team record is 10 wins - 7 losses. Good job ladies!
Seagraves at Sundown
The JV Blue Girls won another game against Seagraves in a home game, 35 - 9 on January 26, 2021, . The girls were leading by a total of 20 points over the Lady Eagles in the first half, and 35 points in the second. Kaslyn Garcia paved the way with a total of 10 points and Ashlyn Lara had 12 points. Girls overall have 11 wins. Amazing work Roughettes!
Sundown at Plains
The JV Blue Girls lost to Plains on January 29, 2021, in an away game, 22 - 35. With a close score in the first half and 11 points scored in the last quarter, they lost by a total of 13 points. The team record is 11 - 8.
Sudan at Sundown
February 2, 2021 completed the JV Blue Girls season. The Roughettes lost to Sudan in their last home game, 55 - 57. Scoring 31 points was a solid start for the first half and adding in Autum Oilvas' 20 points kept the game close. It was a tough loss by 2 points. The girls finished the season with 11 wins and 9 losses. The team overcame much adversity over the season and competed to the best of their abilities. Way to be, Roughettes!