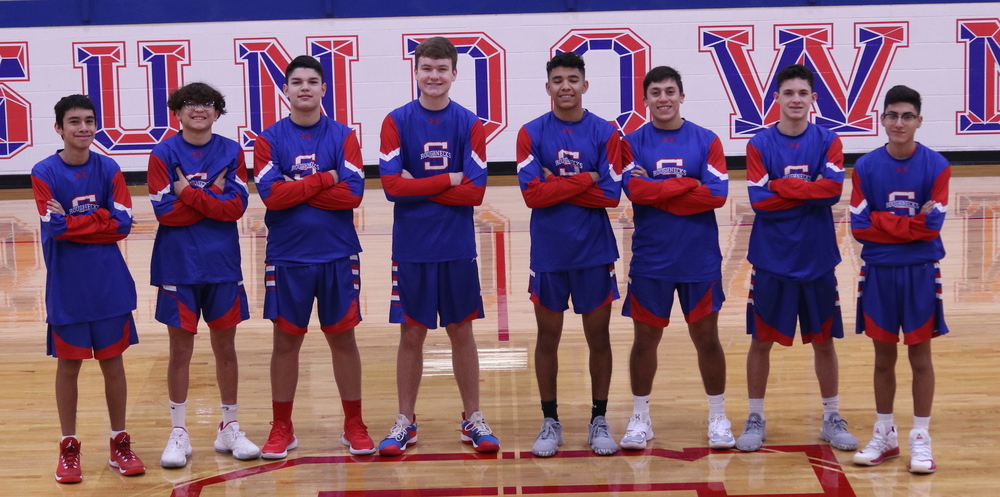 JV Boys Season Update
Mark Reyna
Wednesday, February 10, 2021
On January 15, 2021 the Sundown Roughnecks JV basketball boys headed out of town to play against Sudan. At half-time Sundown was in the lead by 14 points. Jayson Martinez, Branson Sanders, Robert Soliz and Kevin Garcia scored throughout the first half making the score 25-11. The game ended with Sundown victorious with a final score of 52-22. Watson Evans scored for the Roughnecks in the second half.
Sundown and Sudan met once again on February 2 in Sundown. The first quarter ended with the JV Roughnecks owning a 7 point lead in the company of Jayson Martinez, Branson Sanders, and Watson Evans scoring. The first half came to an end with Sundown in the lead by 20 points over the Hornets. During the 3rd quarter the team blew out Sudan with 30-10 lead. The final score was an astounding 48-25 Sundown win and Edgar Mendoza and Jaxon Rodriguez adding points on the board during the second half. The Sundown JV boys record improved to 8 wins and 3 losses.
With a 45-22 victory over the Morton Indians on Tuesday night, the JV Roughnecks improved to 9 wins on the season, to just 3 losses. Jayson Martinez led all scores with 18 points followed by Branson Sanders 11. Robert Soliz, Kevin Garcia, and Jordan Pena chipped in 4 points a piece, with Watson Evans and Jaxon Rodriguez scoring 2 points each. The Roughnecks jumped out to a 29-4 halftime lead and never looked back.