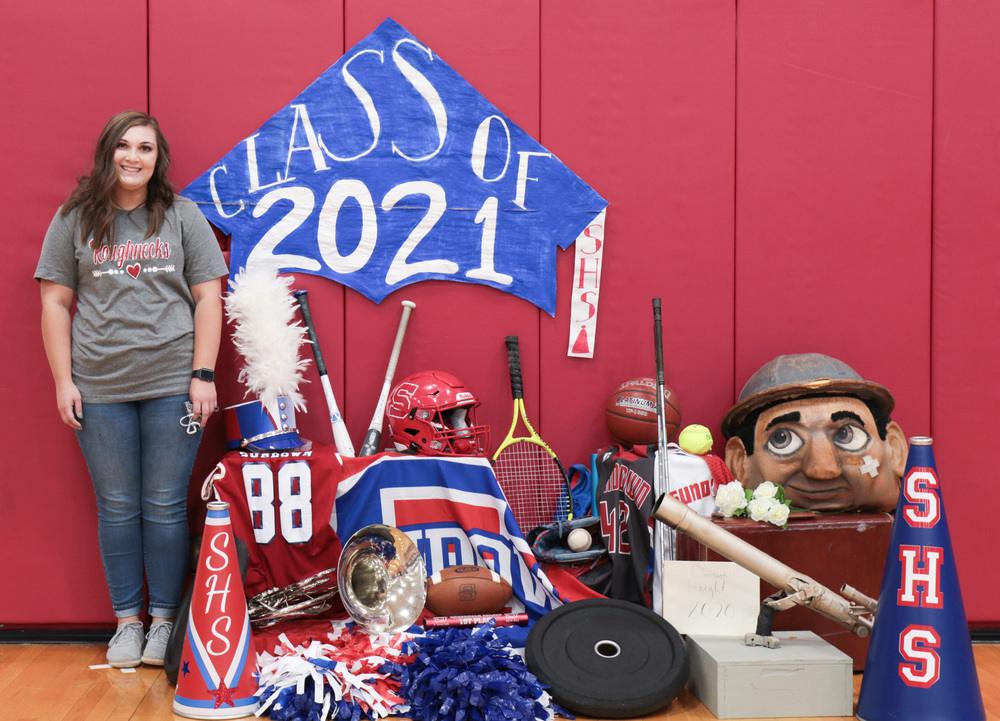 Senior Spotlight - Hannah Hulse
Scarlet Lopez
Thursday, February 11, 2021
Hannah Hulse
Hannah Hulse became part of the Roughneck Nation in the 3-year-old program. Her favorite memory from elementary school was when she and her friend Alex would sit in the closet in Mrs. Hinson's room because they did not want to do their work. Her favorite middle school memory was when Zak swallowed the lid to his water bottle. Hannah's favorite memory from high school was when Courtney fell at the playoff game in Tulia.
Being a teacher's aide for Mr. Ramirez is Hannah's favorite memory in high school. Hannah plans on attending Abilene Christian University to pursue her career in Occupational Therapy. Her advice to underclassmen is enjoy every moment of high school! It goes by way too fast! One of Hannah's quotes she lives by is, "The most wasted of days is one without laughter." ~E.E. Cummings
Please help congratulate Hannah Hulse and the Class of 2021.