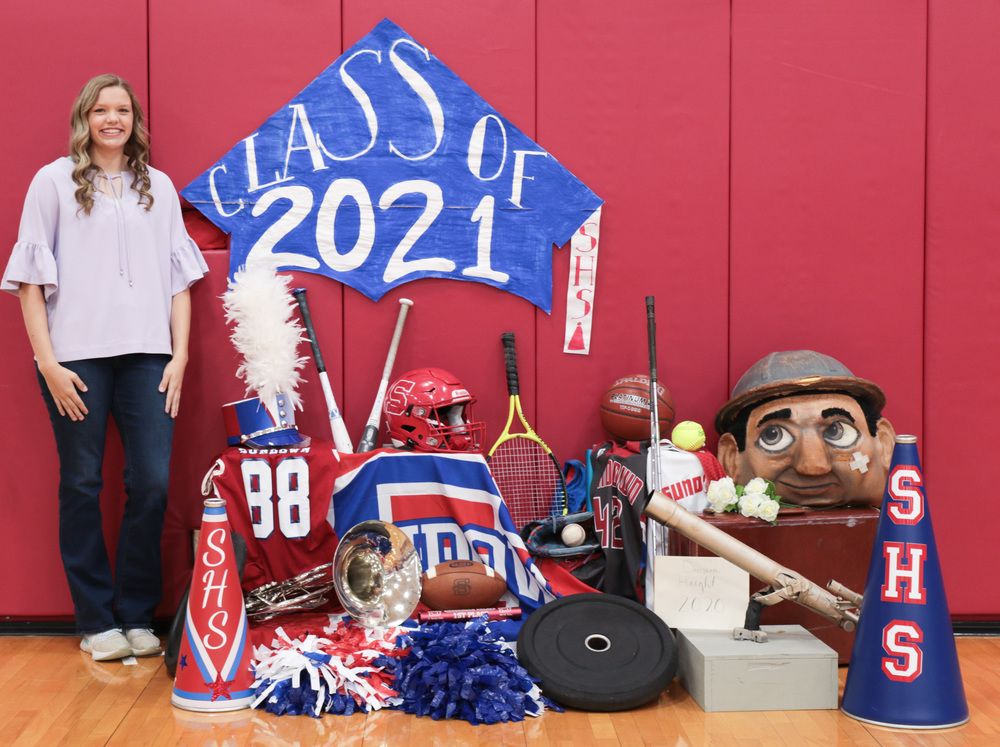 Senior Spotlight - Mckenzie Lee
Brooke Baldwin
Sunday, February 14, 2021
Mckenzie Lee, who is scheduled to graduate in 2021, joined the Roughnecks in first grade. The highlight of her elementary years was when she saved her play money in Mrs. Bevers' class to get a snow cone. Her middle school and high school favorite memories were both basketball events, having gone 17-0 with her 7th grade team, and playing Portales in the Littlefield tournament in high school. Her favorite class was Leadership, taught by Mrs. Legan.
Mckenzie's achievements her freshman year included: A honor roll, student council, and JV Cheer. Her sophomore year: A-B honor roll, student council, 2nd place state band color guard, Varsity Basketball-Newcomer of the Year, and Varsity Track-Regional Qualifier. Her junior year added: A honor roll, student council, leadership, Color guard band member, varsity basketball, varsity track, and varsity tennis. Her senior, which is not over yet, she achieved: student council president, varsity basketball, as well as being in the Hockley County 4-H.
After high school, Mckenzie plans to attend South Plains College to major in Pre-Med. Her role model is her grandmother and her favorite quote came from the bible, "Clothe yourself with compassion, kindness, humility, gentleness, and patience." Colossians 3:12. Her advice to the under classmen is simple, "Be kind and stay on top of your work!" We applaud Mckenzie for her amazing accomplishments as a student and as a person, and wish her the best of luck with her future endeavors.