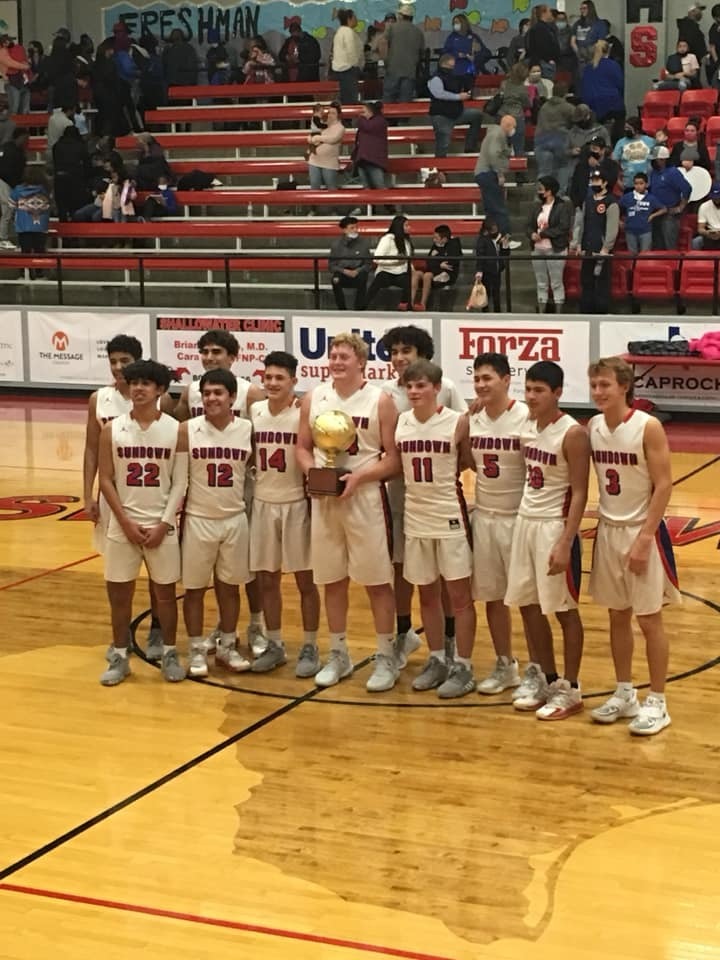 Bulldogs Fall to the Roughnecks, Area is Next
Brandon Kenley & Carson Holson
Monday, February 22, 2021
On Friday, February 19th the Sundown Roughnecks took on the Tahoka Bulldogs in a bi-district matchup at Shallowater High School. The Roughnecks came away with the 43-37 win late in the 4th quarter. Originally, the Roughnecks were scheduled to play the Seagraves Eagles last week for a seeding game, however due to weather conditions the game was cancelled. A coin flip decided the seedings instead, and Sundown won the toss to secure the first seed and played Tahoka.
The Roughnecks opened the game hot with a quick five point run which led to their 15-10 lead going into the second. The second was tough scoring for both teams, with the Bulldogs only adding three points onto their total before the half. The Roughnecks led 22-13. Carson Boggs and Johnny Acevedo were two score leaders for the Roughnecks with 9 and 4 respectively at half time.
Tahoka was not out of the fight completely, however. The Bulldogs outscored the Roughnecks 13-8 in the third quarter, cutting the lead to four points. In a back and forth of quick transition layups, Tahoka was gaining momentum with two minutes left. The Roughnecks were beginning to let the win slip through their fingers. Boggs steadied the ship and helped the Roughnecks come away with the win. Boggs finished the game with 19 points, followed by Acevedo scoring 9. All the Roughnecks contributed defensively and by rebounding to secure the win.
Sundown is scheduled to play Eldorado for the Area playoff round on Tuesday, February 23 in Ira. Tickets vouchers are available at the SISD business office, and adult prices are $4 and students are $2. Bring home another gold ball, Roughnecks!