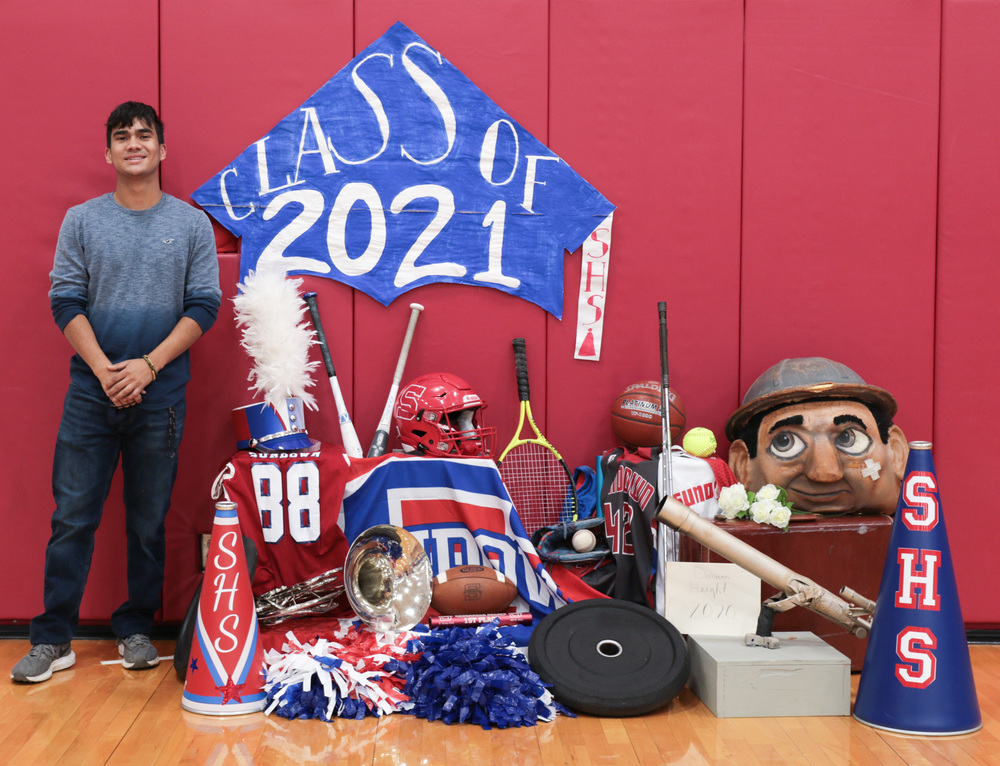 Senior Spotlight - Pablo Mendoza
Daniella Reyna
Tuesday, February 23, 2021
Pablo Mendoza has been a Roughneck since his Pre-K year. Pablo says his favorite memory from elementary school was playing soccer during recess and getting hit in the face by Emily. Pablo's favorite memory in middle school was getting to play tennis with Brayden. Advancing to State his junior year for powerlifting was Pablo's favorite memory in high school. But Pablo could have a chance to advance this year as a senior, also.
Some of Pablo's greatest accomplishments were getting to advance to State for powerlifting his sophomore year and placing 2nd in regionals. Another accomplishment is getting to run three relays his sophomore year and being a regional qualifier in track. In high school, Pablo has been involved with NHS from 2019-2021, powerlifting sophomore year through senior year, and track also sophomore year through senior year. Pablo's sophomore year, he placed 9th in the State UIL Academic meet for number sense and 2nd place as a team and he was a state alternate on the calculator and mathematics team. His junior year, Pablo placed 3rd for the regional powerlifting meet. Pablo's Sophomore year he was awarded with the best over math student at the TMSCA state meet "Top Dog Reward." Pablo has been involved in tennis his freshman year through senior year placing 3rd in district his sophomore year.
Pablo's favorite class in high school was Pre-Cal. He is hoping to attend SPC after high school to study construction management. His favorite inspirational quote is, "You must be the change you wish to see in the world." Wise words by Gandhi. Throughout his time being in school, Pablo has looked up to his dad for as long as he could remember. Pablo's advice for underclassmen is "Never try to be better than somebody, strive to be the best version of yourself." Congratulations, Pablo! Roughneck Nation wishes you nothing but the best!