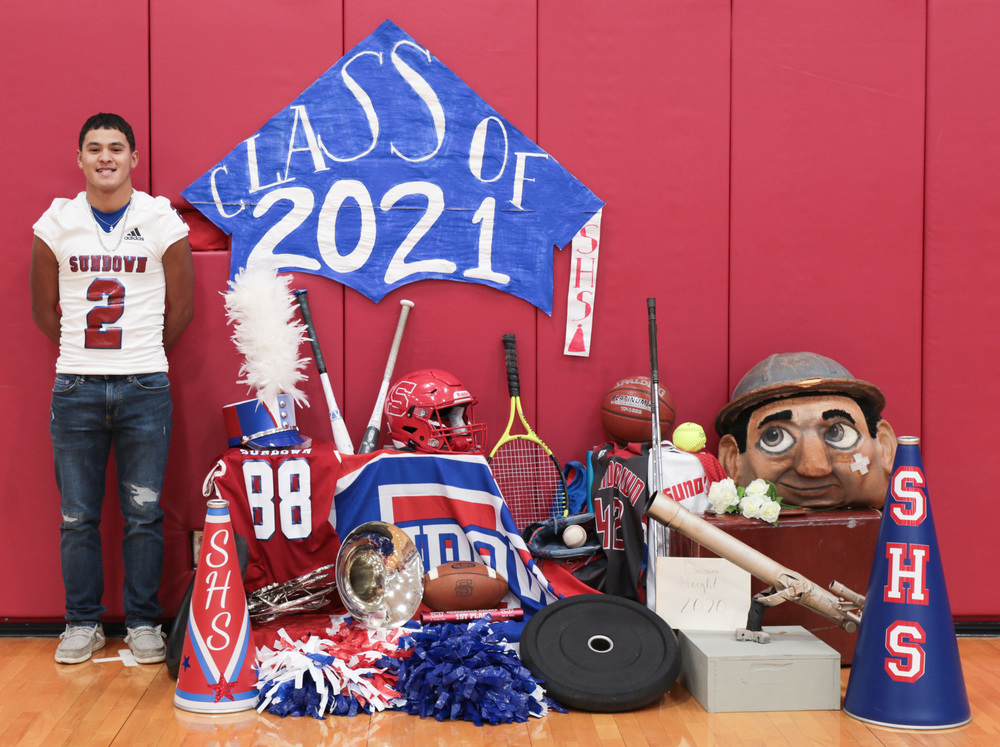 Senior Spotlight - Carlos Perez
Nicholas Rodriguez
Thursday, February 25, 2021
Carlos Perez first started coming to Sundown in the fourth grade. One of his favorite memories from elementary is when Cody kicked a ball and it hit Kim in the face. A favorite memory he recalls from high school is getting to run a relay with his brother Jose. Carlos has accomplished many things including winning State in cross country his freshman year, fourth his sophomore year, and sixth his junior year. The football program he was a part of made it to the playoffs all four years, and he qualified for regionals in powerlifting his freshman, sophomore, and junior years in high school. As a senior, Carlos is working to achieve that goal once again.
Carlos was also involved as the class reporter for student council and he was in leadership council for the athletic program. His favorite classes from high school were all of the science classes he took. A quote that Carlos is inspired by is by Dr Seuss saying, "Sometimes you will never know the value of a moment until it becomes a memory." A person that he has looked up to and who guided him on his journey through his life in school has been his Mom. The advice he has for the underclassmen is to "stay positive in any situation even when it's hard, work hard, and do anything to make your dreams come true."
Just recently, Carlos enlisted in the United States Marine Corp. We are so proud of you, Carlos, and wish you the best as you represent Roughneck Nation in the military.