Be sure and check out SISD photos under the "Explore" tab, then "Parents/Students" then SISD Photography. Pictures from many events and of many students in this section.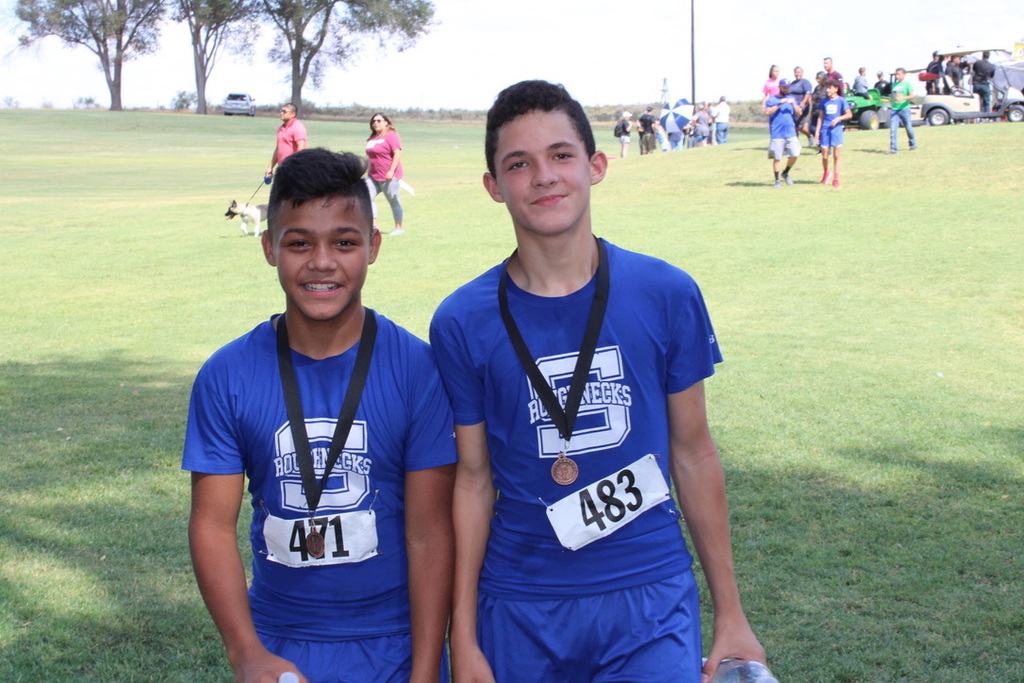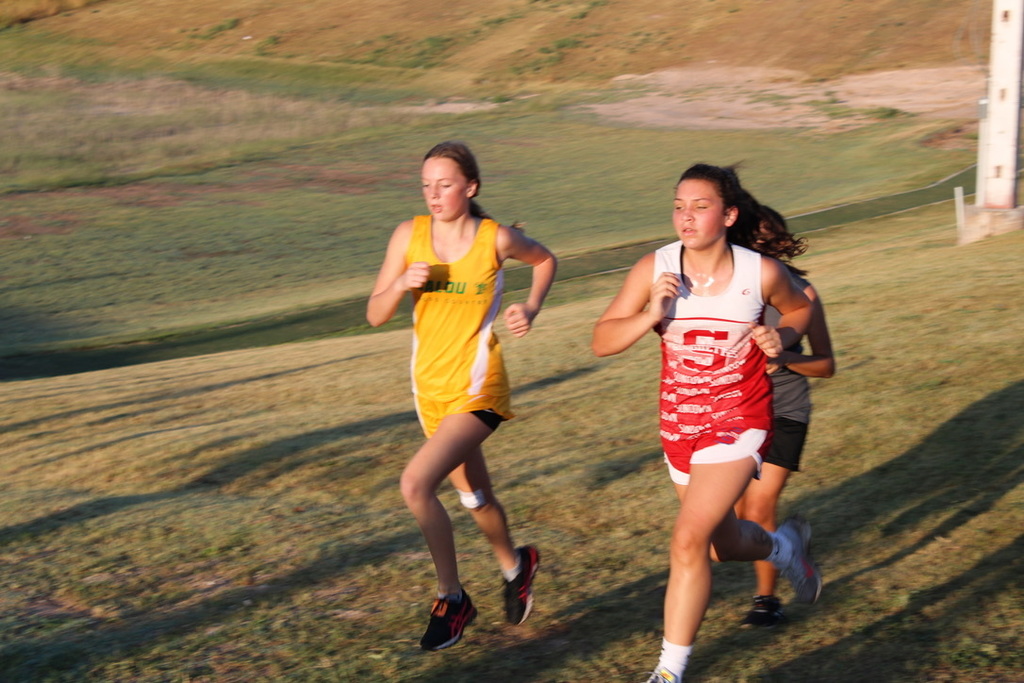 Sundown High School Homecoming Dress-Up days are attached for next week. Go SHS!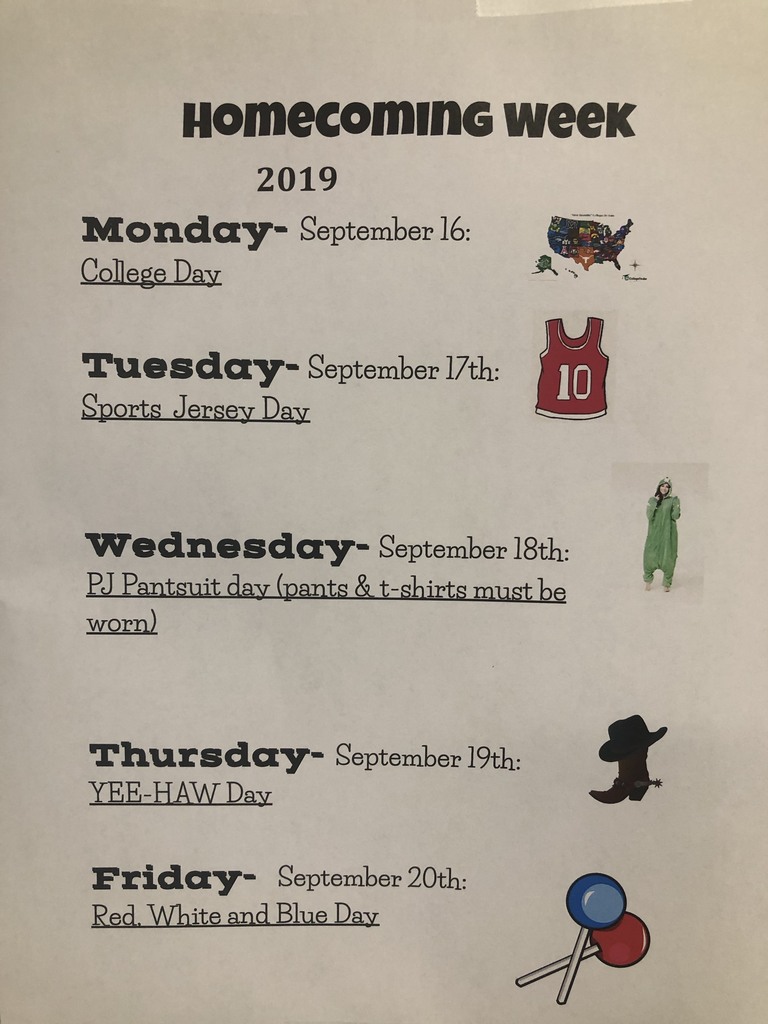 The JV football game against Lubbock Christian has been cancelled due to LCHS not having enough kids to field a JV team. The 7th and 8th grade football teams will begin at 5:00 pm on Thursday vs. Lubbock Christian at Sundown.

From Mrs. Turner...our regular SWIMMING POOL hours will be 4:30-7:00pm, Monday and Thursday. Adult swim only. You may use our pool equipment. No diving boards during this time. It's free. Tell friends and neighbors! The water is perfect!

We had a great turnout for our Goodies with Grandparents!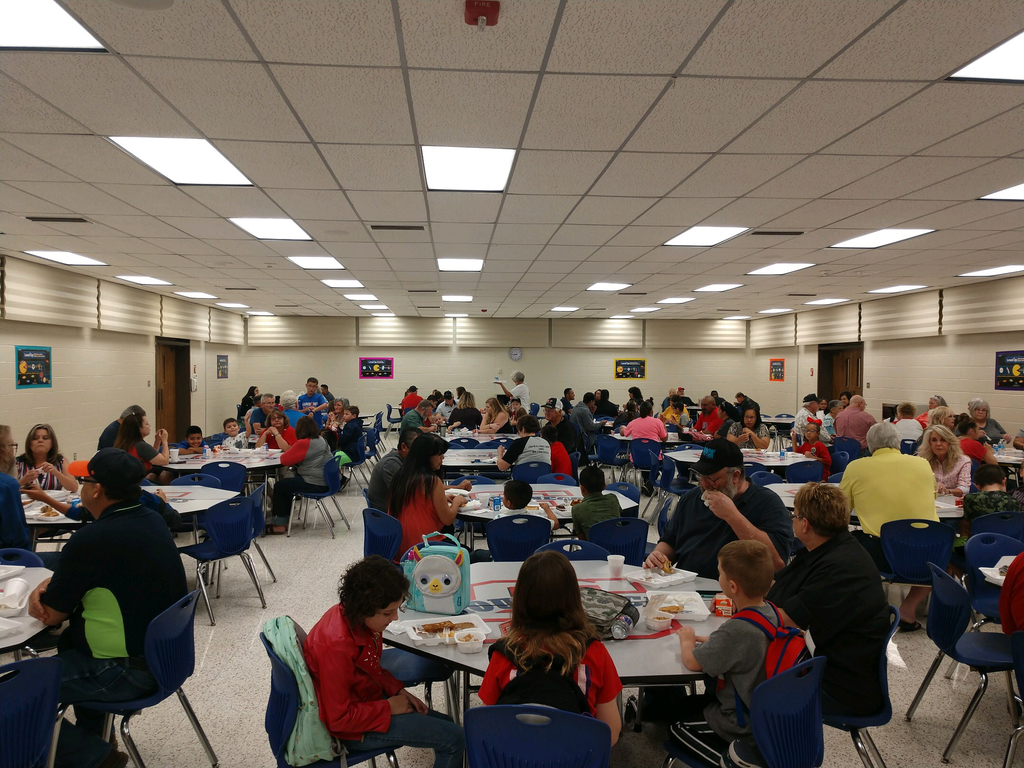 Varsity Football greeting Sundown Elementary students Friday morning. Go Roughnecks!

JV FB game ends in a 14-14 tie. Great effort tonight by our boys!

Close game tonight in Abernathy for our JV FB team. Score 14-14 w/:29s to go in the game. We are about to punt.

The 8th grade class is at the Mallet Center this morning exploring different careers at the job fair.

--The SHS Leadership Class is selling raffle tickets for a Kansas City Chiefs blanket --Prices are 2 tickets for $1, or 12 tickets for $5, or 25 tickets for $10 --Tickets will be sold before the Pep Rally in the foyer of the gym on Friday --We will also sell tickets at Friday night's football game (by the visitor's gate mostly.) **DRAWING IS BEFORE THE 4th QUARTER ON FRIDAY NITE!!** --The blanket is a little more than 6' long --Profits will go towards Leadership projects for this school year. --Message Janice Legan if you have questions or want tickets 806-781-5324

Due to Wink not having a JV football team, our JV Football will be traveling to Lamesa next Thursday, 8/29 to play San Angelo Lakeview at 5:00 pm.

DWDMC t-shirt orders are due on Friday, August 23rd.

Sundown High School Football team pictures will be Friday, 8/23 at 7:00 pm.

Due to conflicts, this week's HS football scrimmage in Crane (JV and Varsity) has been moved to Thursday, 8/22 at 6:00 pm.

MEET & GREET for SISD Thursday, August 15th 5:00-7:00pm Meal in the Cafeteria 5:30-6:30pm Elementary Meet & Greet 6:30-7:30pm Middle School Meet & Greet 7:30-8:30pm High School Meet & Greet *Senior Class Meeting 8:20pm in the Auditorium (Seniors & Parents are BOTH encouraged to attend)

MEET THE ROUGHNECKS & ROUGHETTES FRIDAY, AUGUST 16TH *THE ROUGHNECK VARSITY & JV FOOTBALL TEAM WILL SCRIMMAGE HERE VS. FRIONA ON FRIDAY, AUGUST 16TH STARTING AT 6:00PM. *ALL HS & JH ATHLETES, BOYS & GIRLS, WILL BE INTRODUCED AFTER THE SCRIMMAGE. *ATHLETES NEED TO REPORT TO THE NORTH END OF THE FOOTBALL STADIUM ABOUT 7:30-7:45PM. COACHES WILL LINE YOU UP TO BE INTRODUCED. *JH & HS Athletes are encouraged to attend! This is not mandatory, but we want to announce everyone possible. *PARENTS, FAMILY, & COMMUNITY ARE ALL INVITED TO ATTEND! *Order of announcing: 7/8 Cheerleaders 7/8 Girls athletics 7/8 Boys athletics 7/8 Football HS Cheerleaders HS Cross Country HS Girls athletics HS Boys athletics HS Football

Sundown Senior, Alyzah McGlasson, represented her school, community and country playing for Team USA in an International Softball Tournament held in Australia. The USA Team finished 5th place overall!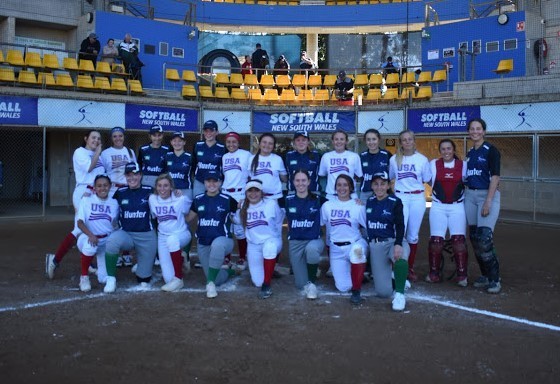 Online registration opens Aug 8 at 4pm. Computers will be available in the cafeteria from 4 to 7pm. If you use Skyward Family Access to make payments to your child's cafeteria account, use the same login for online registration. If you need access, contact
kthoms@sundownisd.com
.

The Sundown Booster Club is hosting a Ragball Tournament July 19th & 20th the same time as the SHS All Reunion weekend. It is limited to 12 teams. Read info below & contact John Russell or Carrie Day if you have questions.