Please help me in congratulating the following young men for being selected to the Padilla Poll All-State Football team for the 2021 season. So proud of these young men for this tremendous honor and the way they represented the Roughnecks football program. 1st Team Offensive Line - Jeffery Rodriguez 2nd Team Defensive Line - Diego Hernandez 2nd Team Linebacker - Kevin Garcia 2nd Team Defensive Back - Koy Torres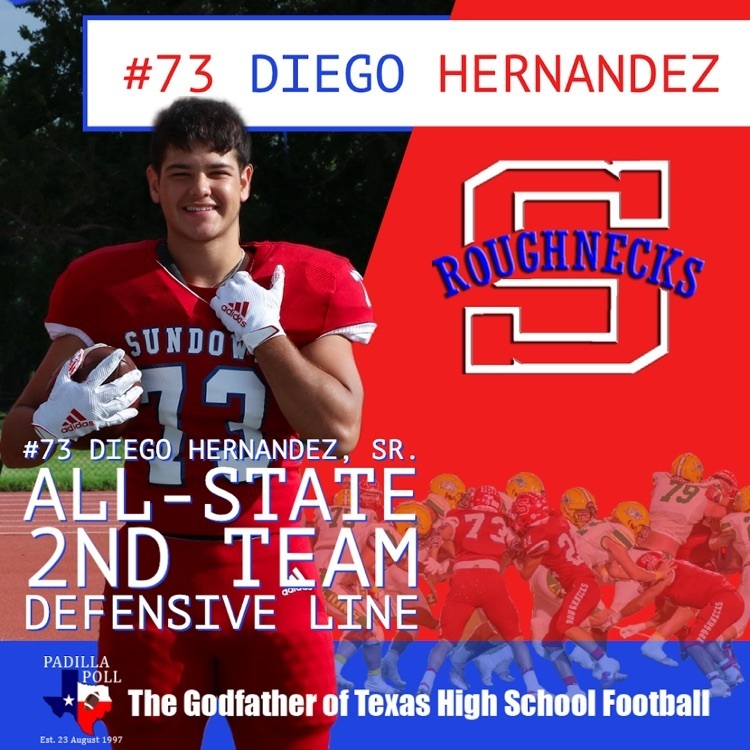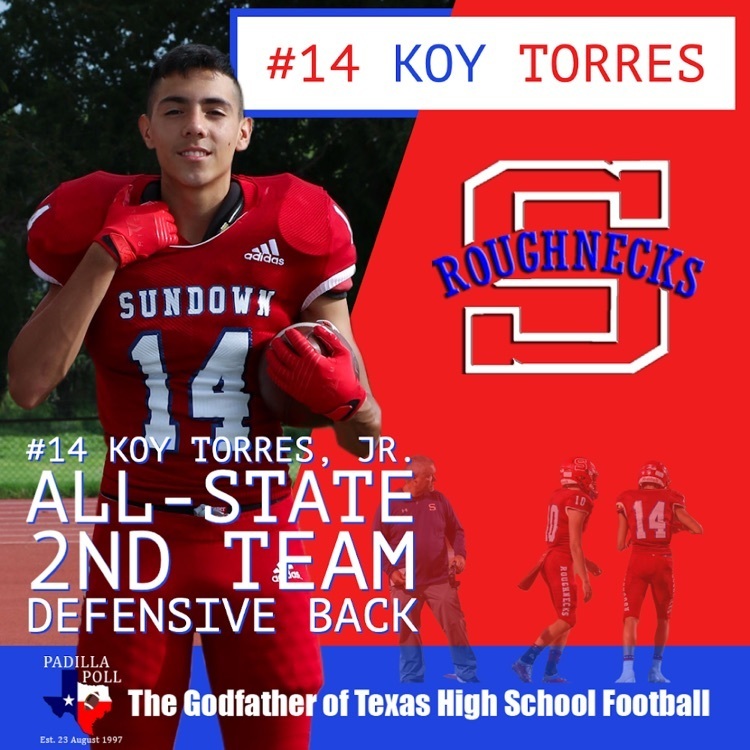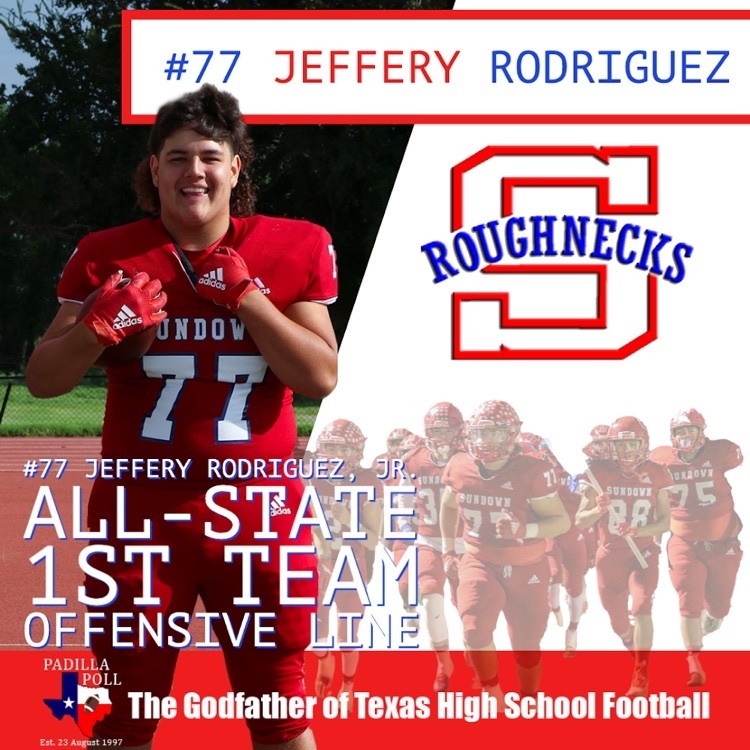 TRACK GEAR AVAILABLE (boys & girls, JH & HS)
https://gogearonline.com/sundown-tf22
The online store is OPEN now & CLOSES FEBRUARY 17th, Thursday, at midnight. All orders are placed online & paid for online (no more paper orders). Orders are shipped from Gandy Ink to the school and will be passed out upon arrival. Profits go back into the track account for the athletes.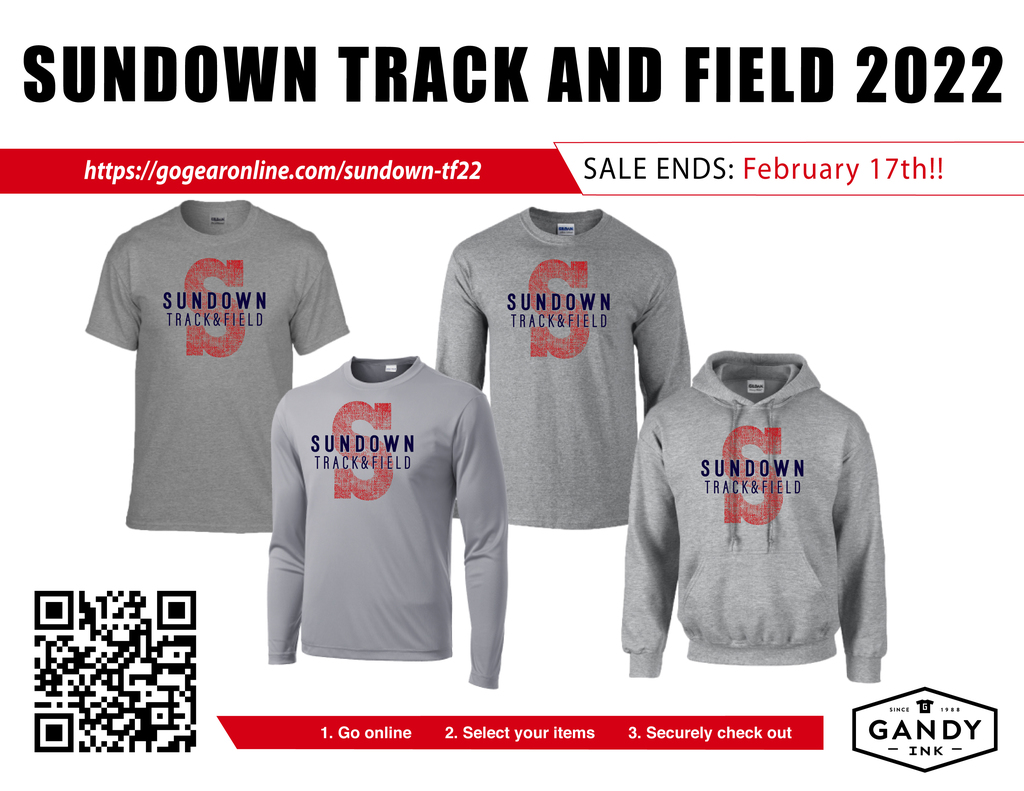 Roughnecks wrap up a district sweep with a 54-43 win over Morton to move to 3-0 in district!!

Varsity Roughettes with a 79-36 win over Morton!!

Both boys and girls JV's get the win over Morton tonight!
Another District ball game! Come out and support our Roughnecks and Roughettes as they take on Morton. JV Games start at 5, Varsity Girls to follow at 6:15, and the Varsity Boys finish up the night at 7:30 PM!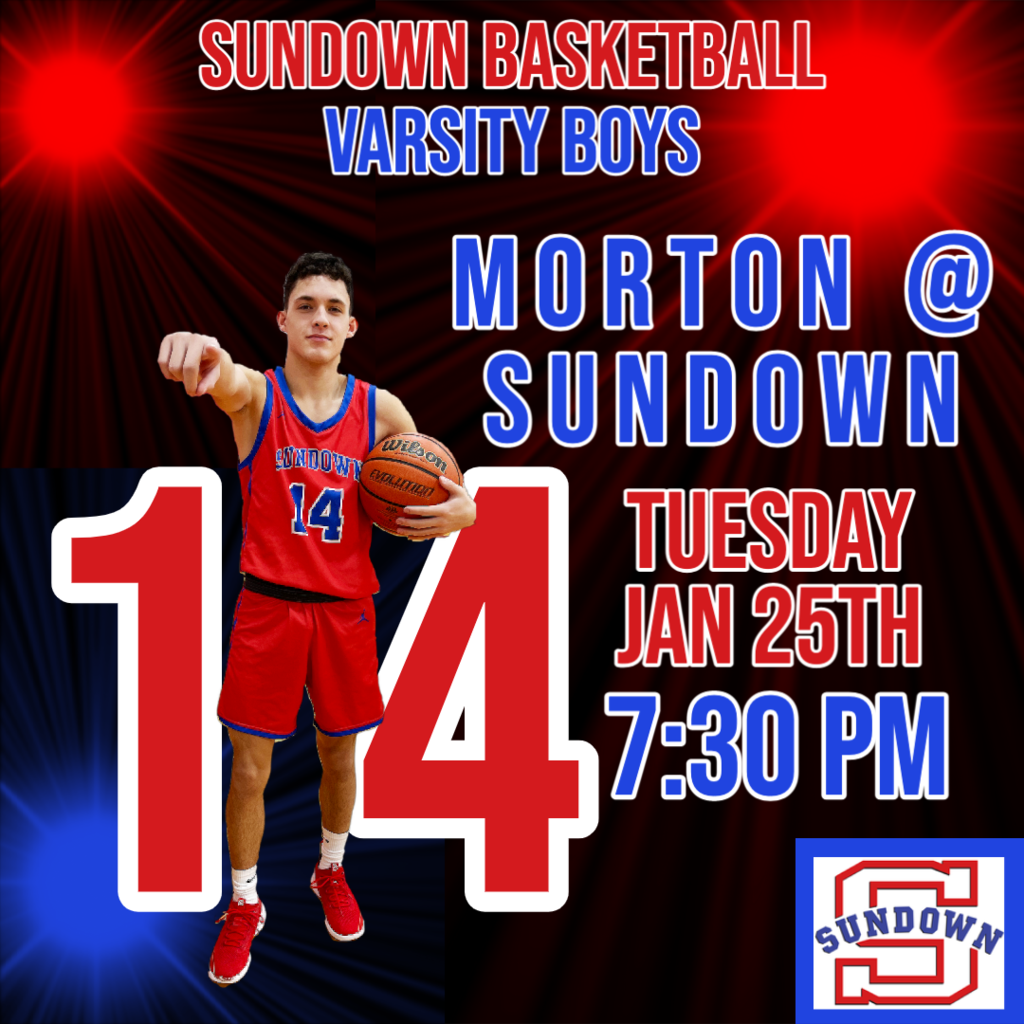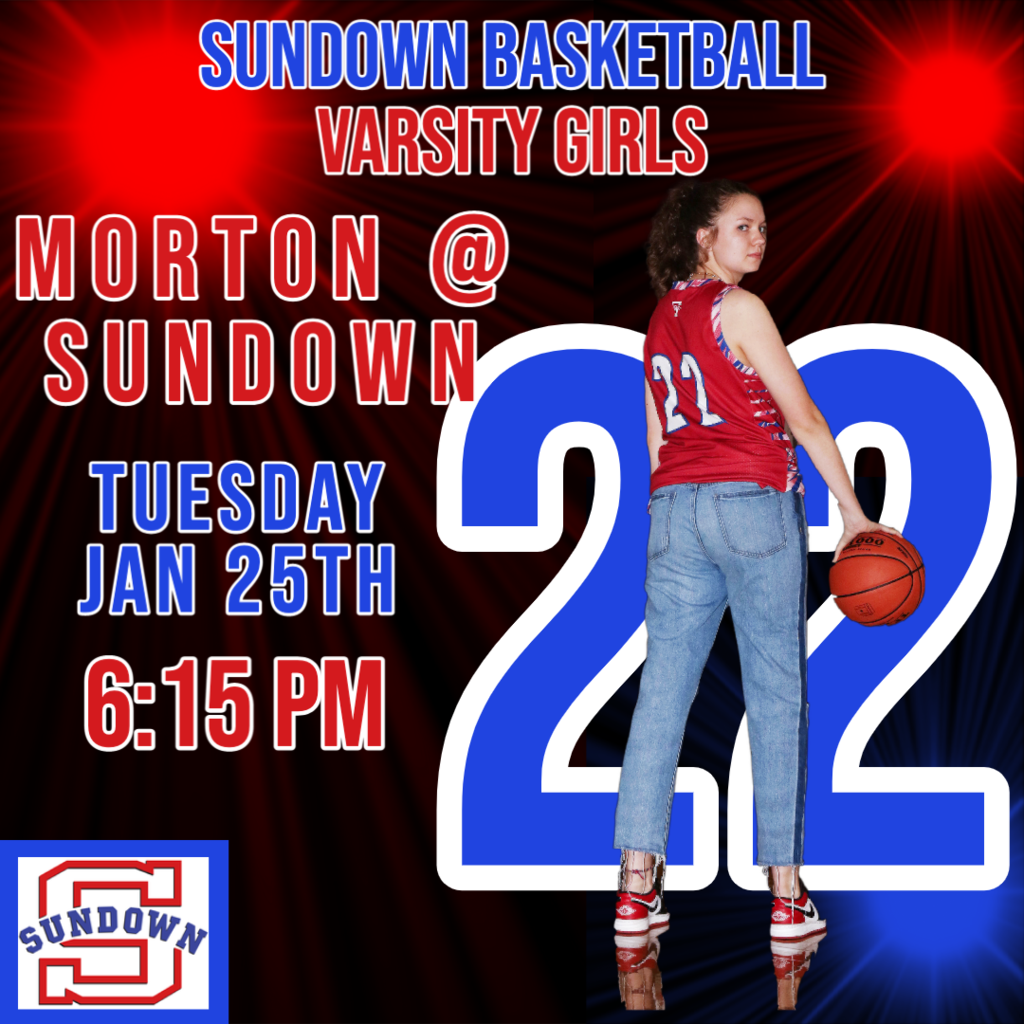 Sundown JH Basketball went 3-1 tonight as the Plains Cowboys came to town!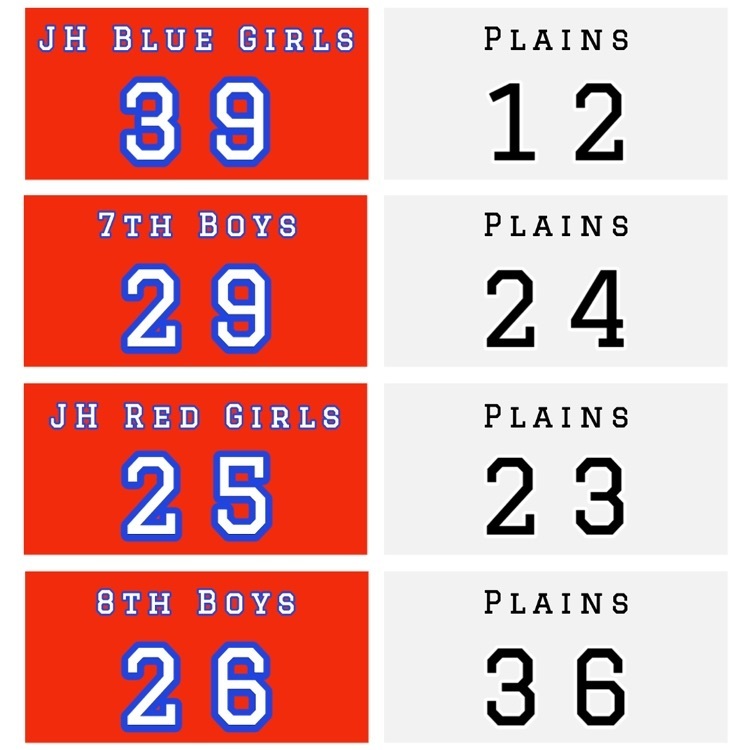 Due to Plains not having enough players, our JH girl's white team game scheduled for 4:30 today has been canceled. Blue team will play at 5:00 and Red team will play at 6:00.

Congratulations to Coach Meagan Gonzales for being chosen as a mentee for the 2022 Texas High School Coaches Association R.O.C.K. Program! Coach Gonzales was nominated for the program because she is already proving to be an outstanding coach. The R.O.C.K. program is founded on the words RARE, OUTSTANDING, COMPELLED, AND KNOWLEDGEABLE - all traits that Coach Gonzales exhibits! By being a part of this program Coach Gonzales will become the ROCK that builds the base for Texas' coaches association and the coaching profession. We are blessed to have Coach Gonzales on our staff and grateful for her willingness to apply to this prestigious program building the necessary skills towards a successful career as a coach, becoming an ambassador and advocate in the profession for years to come. Congratulations Coach! (Thanks to Mr. Salazar for his assistance with this post.)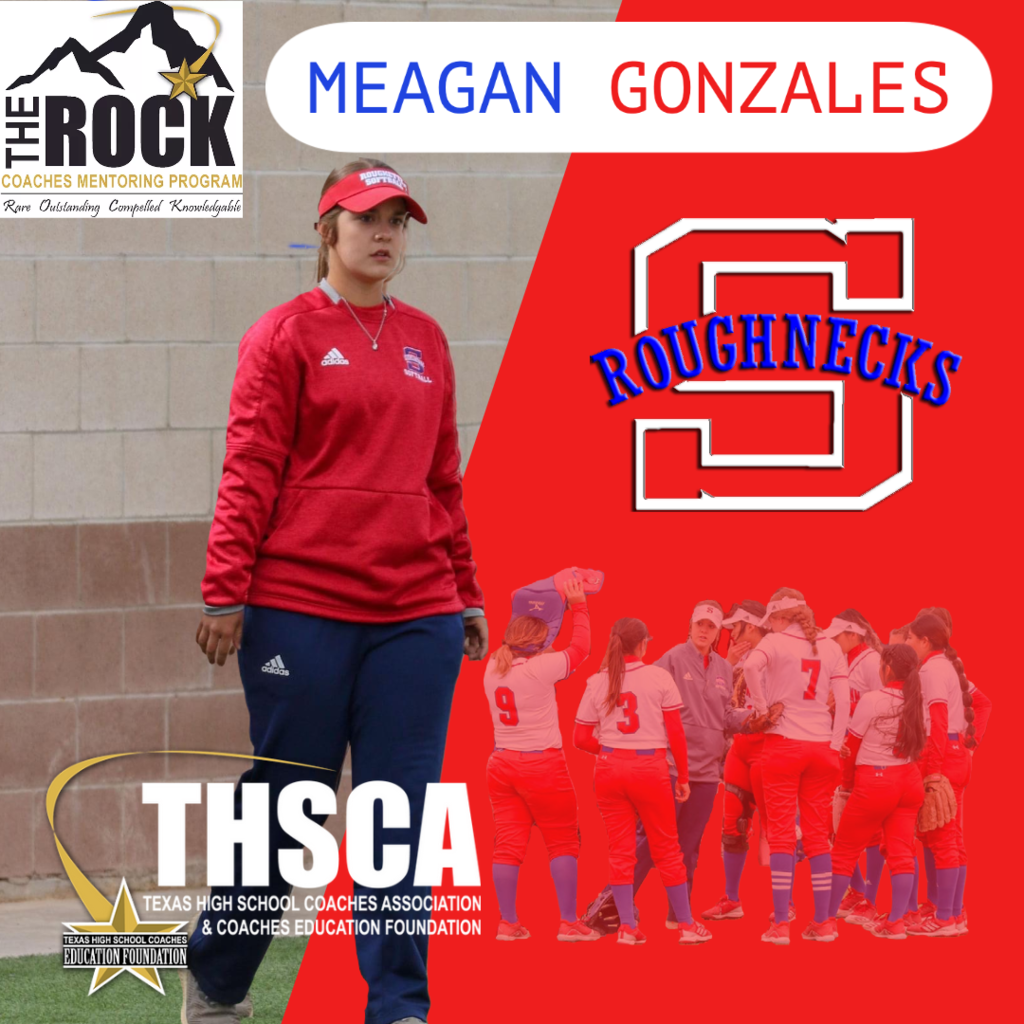 Basketball Weekly Schedule: Monday, January 24th JH Games - Plains @ Sundown 4:30pm - Girls White team - back gym 5:00pm - Girls Blue team - front gym 6:00pm - Girls Red Team - front gym 5:00pm - Boys 7th grade - back gym 6:00pm - Boys 8th grade - back gym (no B team game this week) Tuesday, January 25th SHS Games - Morton @ Sundown 5:00pm - JV Boys - back gym 5:00pm - JV Girls - front gym 6:15pm - Varsity girls 7:30pm - Varsity boys **Varsity games Livestreamed on Sundown Sports Nation/KLVT Radio Friday, January 28th SHS Games - Sundown @ Seagraves 5:00pm JV Boys (HS gym) & JV Girls (JH gym) 6:15pm - Varsity girls 7:30pm - Varsity boys **Varsity games Livestreamed on Sundown Sports Nation/KLVT Radio Let's go Roughnecks & Roughettes!
Both 6th Grade Apollo Teams Qualified for State in Robotics! They were sitting in 2nd (Just…Pickle) & 4th place (SRS) after prelims. They were then able to team up and make an alliance… and won the finals tournament! "Both teams qualified for state after their alliance won the meet!" exclaimed Mrs. Ashley Bufe! We are so proud of both teams for their hard work and perseverance as they competed at the Robotics competition today. We are also grateful for the guidance and direction from Mrs. Bufe! Team Name: Just…Pickle Members: Cohen Thomas & Maddy Medrano Team Name: SRS Members: JC Jenkins, Avy McGlasson & Blevin Petrick ❤️🤍 💙 We are Sundown SMART! ❤️🤍 💙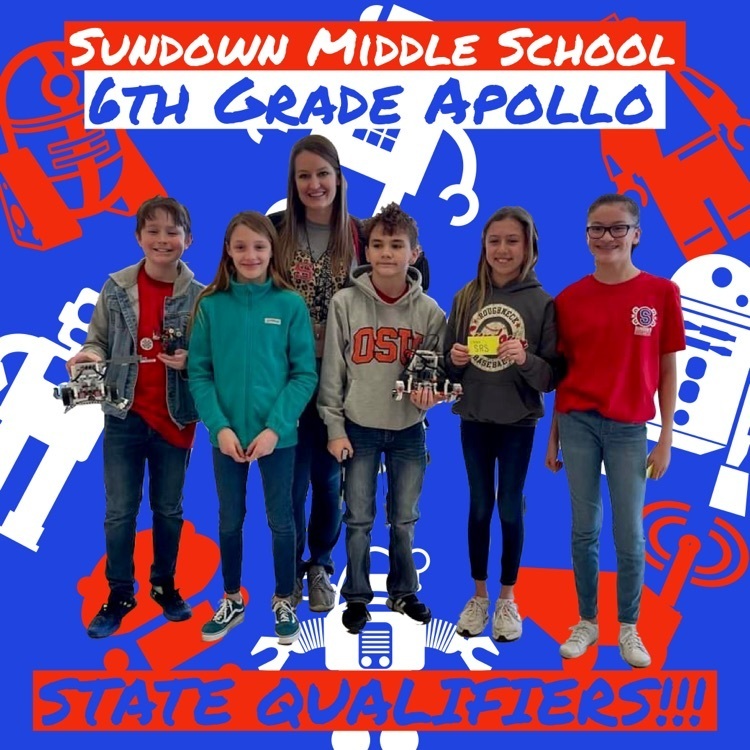 Roughnecks Win!! The boys sure showed Roughneck HEART and that they are Roughneck STRONG to move to 2-0 in district with a 54-46 win in Plains!!!

After 3 quarters and about 50 combined fouls the Roughnecks lead Plains 39-30. Should be an interesting finish!

Roughnecks take the lead into the locker room. Sundown 23 Plains 17 at half.

Roughnecks lead Plains 13-9 after 1 quarter.
Good luck to our Varsity Boys as they travel to Plains on Saturday for another District ball game! Come out and watch the Roughnecks as they take on the Cowboys! [all other games have been cancelled for Friday/Saturday]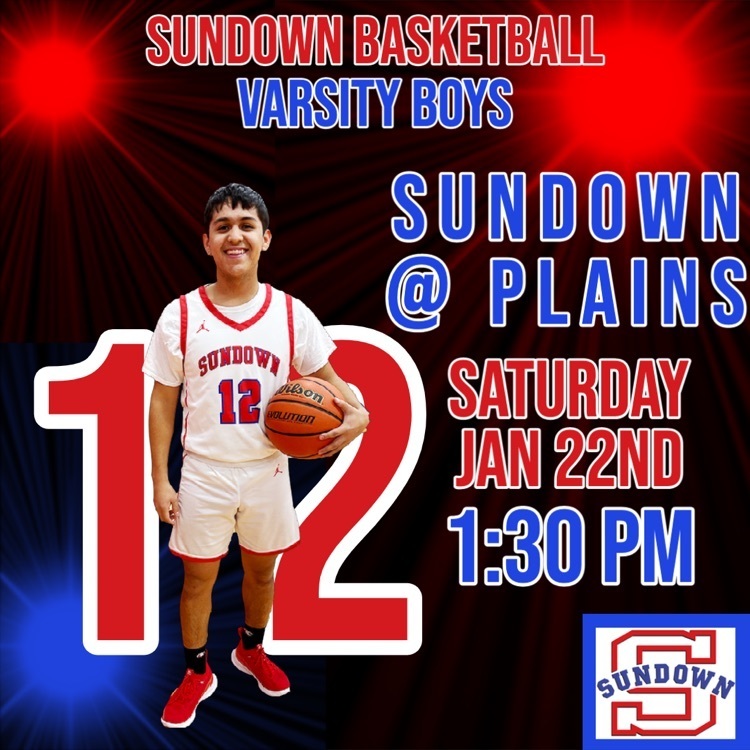 The only basketball game this weekend is Varsity Boys at Plains on Saturday at 1:30 PM. The JVG/VG/JVB games have been cancelled.

Congratulations to Coach Jimmie Evans her 2 TACS teams that competed in the Academic Challenge today in Muleshoe. The team of Gavin Taggart, Mark Rubalcava, and Dekota Golightly placed 4th and received $825 total in scholarship money. The team of Alice Melendez, Enyssa Lopez, and Gavin Hoover placed 2nd and received $1375 total in scholarship money. Both teams will advance to the State competition at the end of February in Belton. Great job kids!!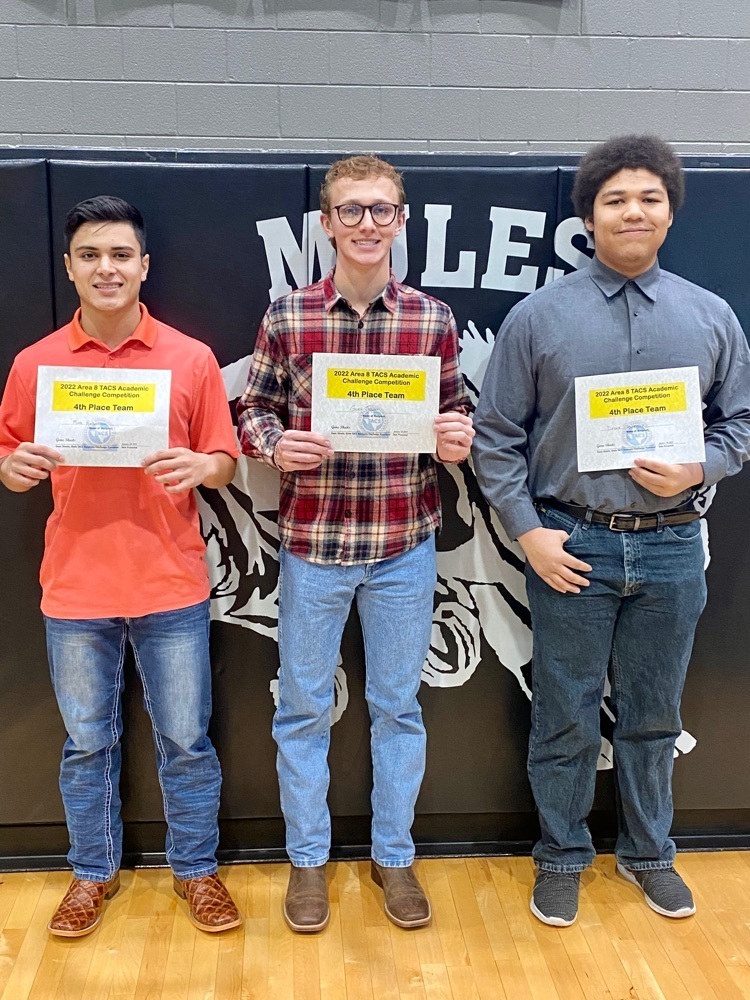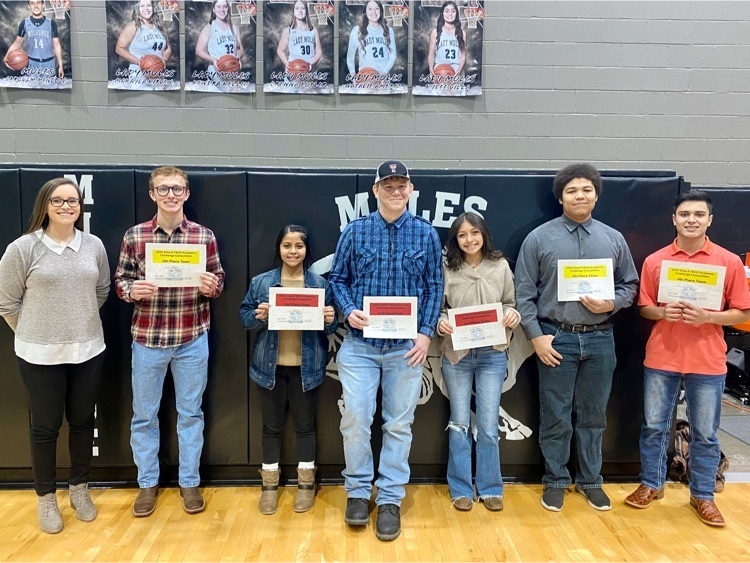 Roughnecks open district with a 65-37 win over Sudan!!

Roughnecks lead Sudan 49-29 after 3. Finish boys!!