Area Qualifiers! Our Sundown HS OAP will perform "Kodachrome" today at the Area OAP Competition! They will perform in Denver City and will be the 5th play to perform. Admission is $5. Performances start at 10 AM with the first play and will be on a rolling schedule. Safe travels, and... Break a leg Sundown!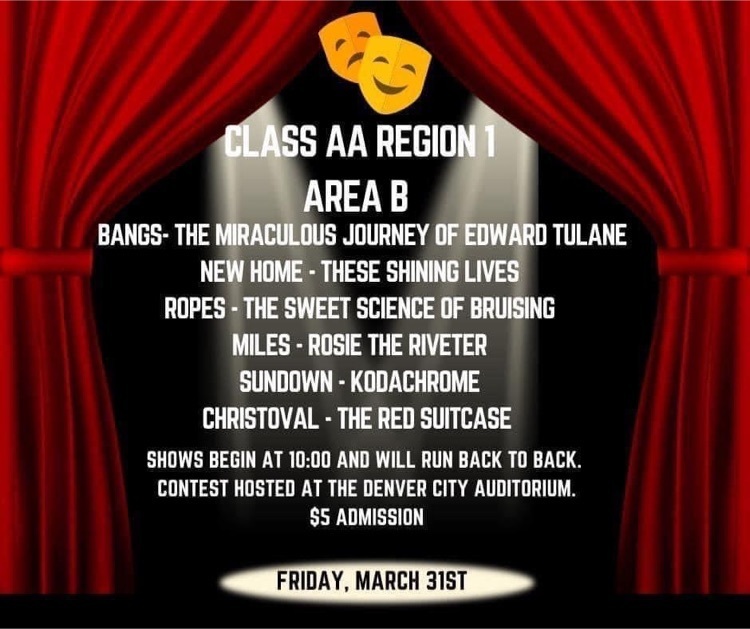 Attention Senior Parents: Friday, April 14th is the last day you can pay a $30 deposit and reserve space in the yearbook for a Senior Ad. Contact Melissa Bratcher at
mbratcher@sundownisd.com
for details.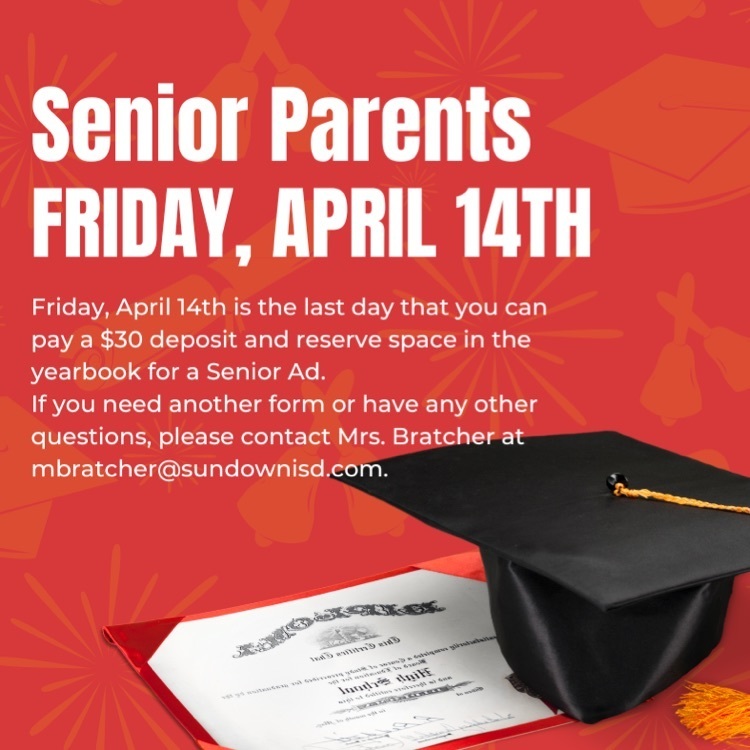 The SHS Cheerleaders are selling spirit gear to help pay for their uniforms. The spirit gear they are selling are quality products by Puma and Gildan and range from microfleece pullovers to rain jackets, t-shirts and more. So be on the lookout for the girls asking for your support. Below is the link so that you can look at what is offered in our store. Please help support our team by visiting our shop!
http://fancloth.shop/BWA7B
You can support any of the following cheerleaders: Jaelin Wylie Alexandra Chagoya Julia Posadas Marivel Acosta-Lopez Emma Escamilla Anastasha Rodriguez Sarah Posadas Brooklyn Keesler Joclyn Baeza Katy Flores Aubree Strickland

Post-season Honors and Recognition Boys Basketball The following student-athletes earned some post-season honors and recognition. Please help me congratulate these young men when you see them. All-District Team - Noah Peralez All-Defensive Team - Adan Escamilla Honorable-Mention All-District - Watson Evans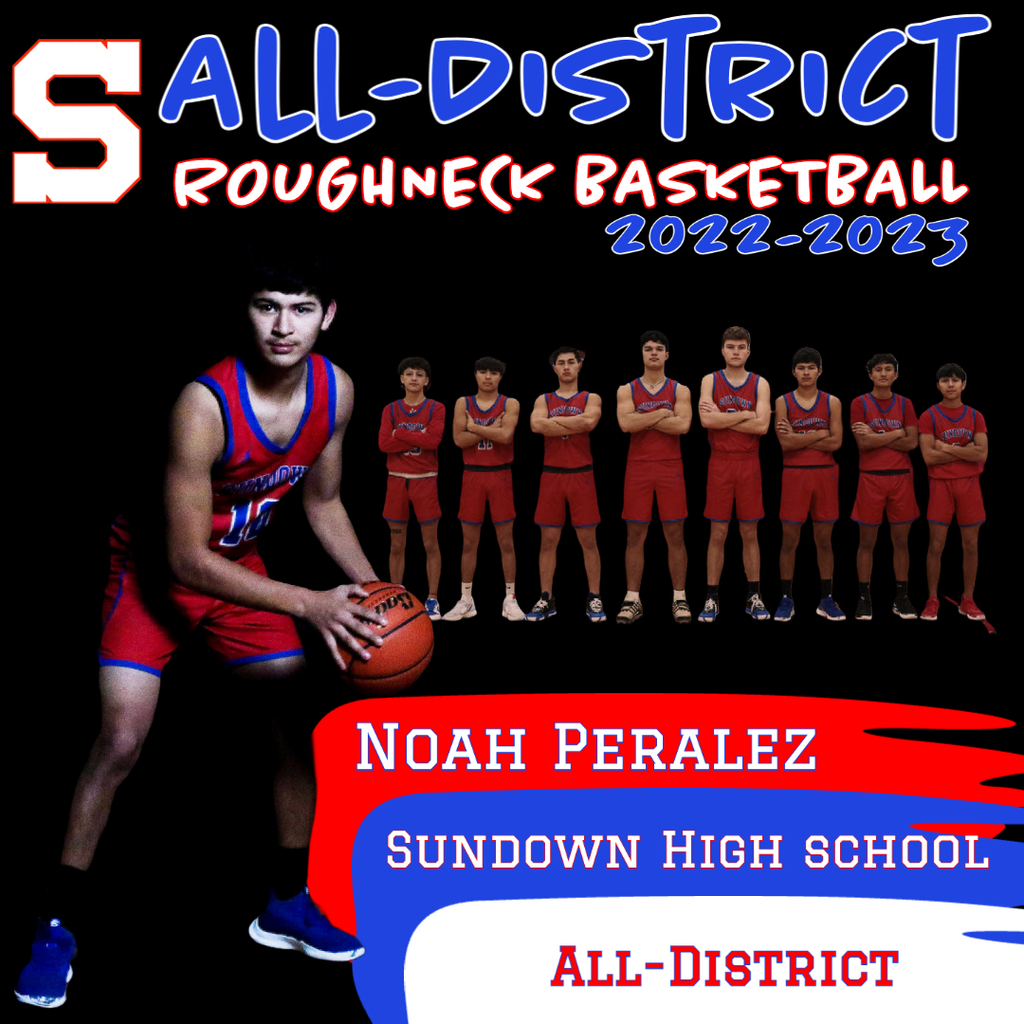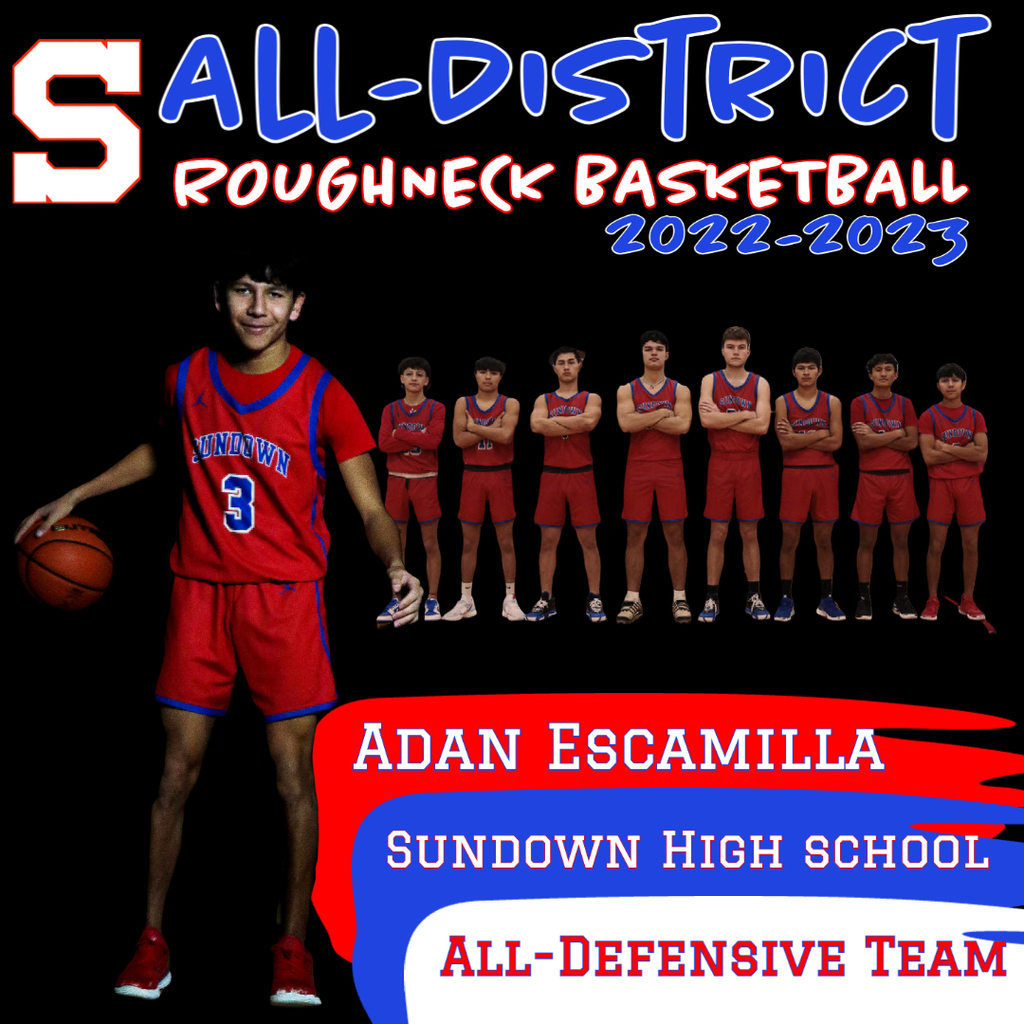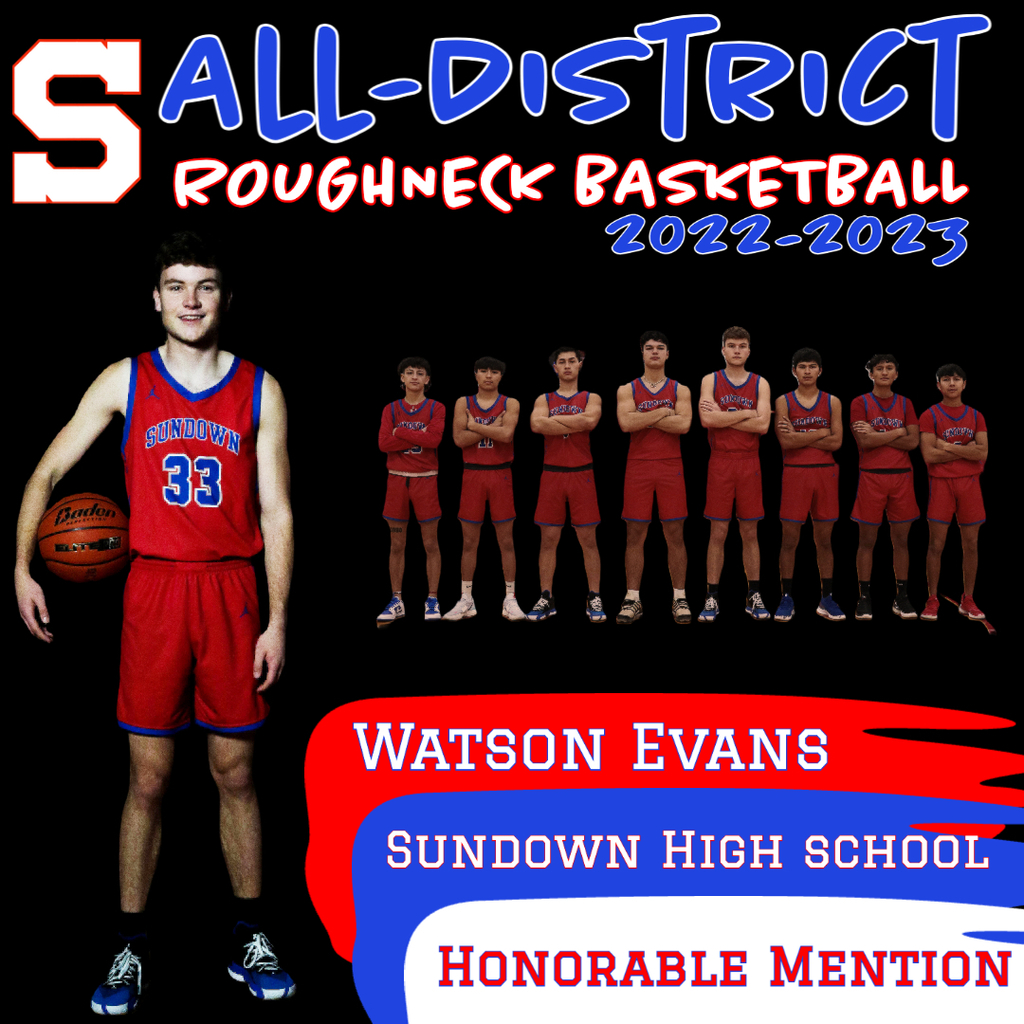 Here is the link for tennis regional qualifier shirts! The store will close Monday, April 3rd at 10:00 am so that we get them in time for regionals. All orders will be paid for online and shipped to Sundown High School.
https://gogearup.io/sundown-rgtn23

We had a great second day of district tennis yesterday!! These kids had 2 very LONG days of tennis but fought through and gave it their all. We had 2 seniors qualify for regionals, David De La Cerda in boys singles and Devina Lopez in girls singles. Below are the results: VARSITY Boys singles David De La Cerda- District Champion and regional qualifier Girls Singles Devina Lopez- 2nd place and regional qualifier Roxanna Mendoza- 3rd place Girls Doubles Alex Chagoya and Jamie Sims- 3rd place Mixed Doubles Kevin Greenhaw and Anastasia Robinson- 4th place JV Boys singles Nathan Flores- District Champion Girls singles Joclyn Baeza- 3rd place Please congratulate these young men and women when you see them!

We had a great day on Thursday, and Sundown High School proved that they are class acts in and out of the classroom! This was a close contest that was fought until the end. Congratulations to our 25 Regional Qualifiers and their coaches, and congratulations to all our competitors on winning District Runner-Up at the meet!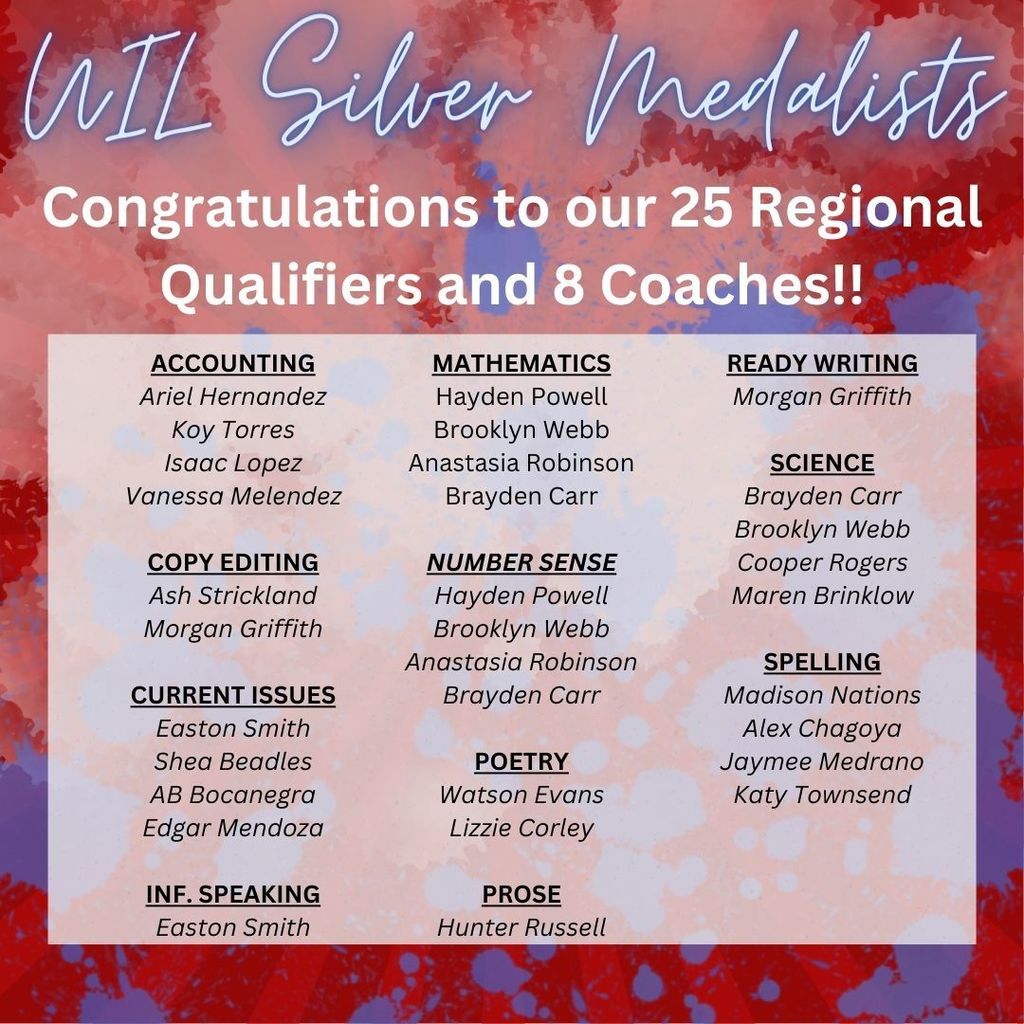 Texas High School Coaches Association Academic All State Basketball 2023 has named 1 Roughneck and 3 Roughettes to the Academic All-State Team for the 2023 Basketball Season! This is a great honor bestowed upon Seniors who have maintained above a 92 cumulative GPA along with ACT and SAT scores. This is quite the honor for students that are involved in so many extracurricular activities and representing Sundown with such class and honor! Congratulations to these student athletes! Boys Alex Bocanegra - Honorable Mention Girls Shea Beadles - 2nd Team Karlee Riley - 2nd Team Emma Holdman - Honorable Mention Boys:
https://www.thsca.com/_files/ugd/2d16e6_3f683dd86a004fc582b356521b4dcb36.pdf
Girls:
https://www.thsca.com/_files/ugd/2d16e6_64d3a1e7c34d4147a793fcc314d2ea85.pdf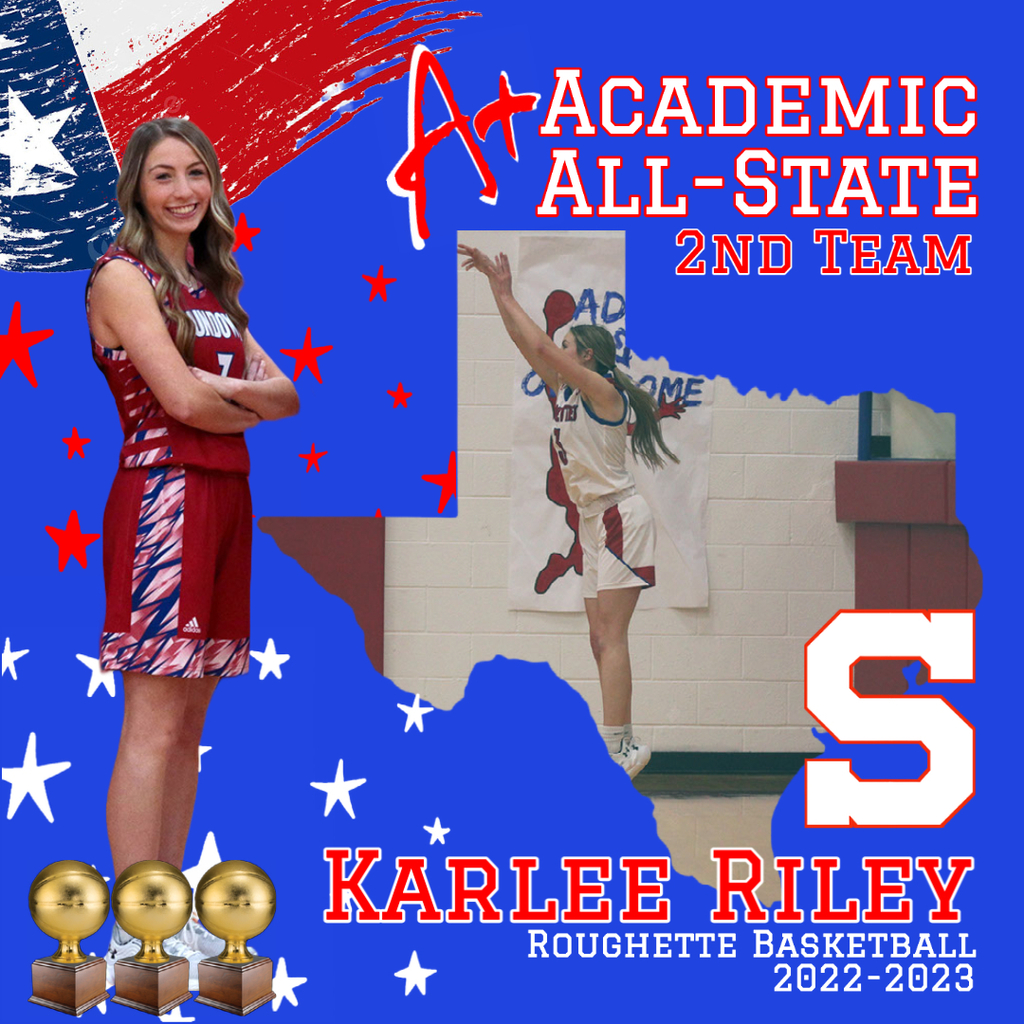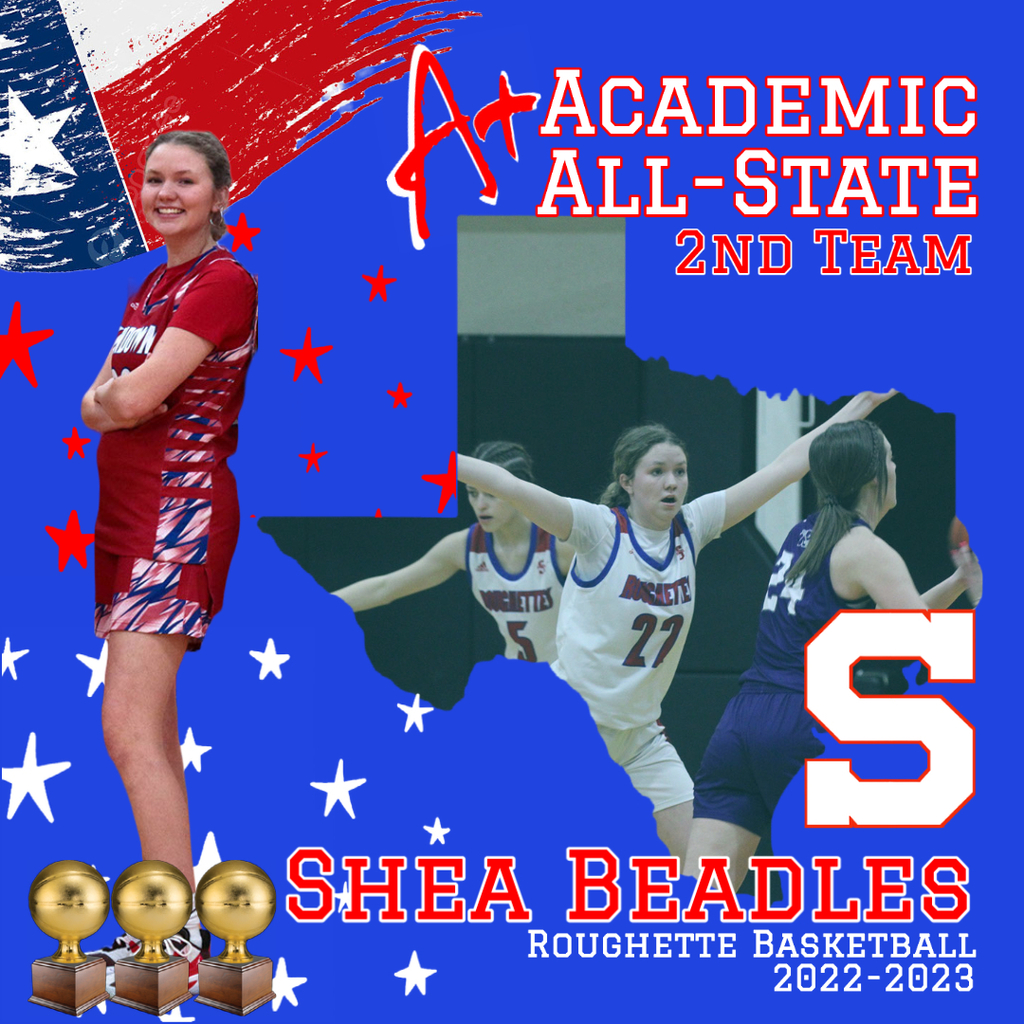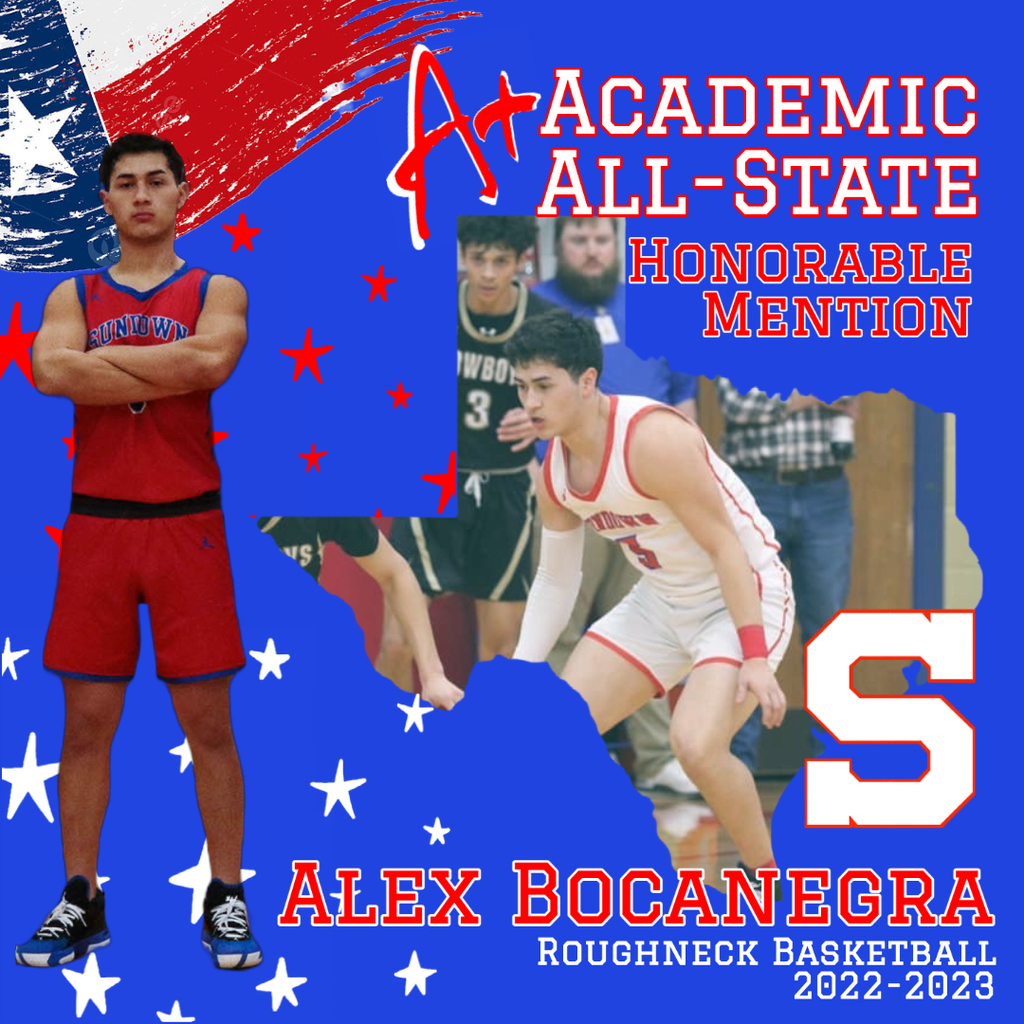 Roughettes fall 11-0 to Ralls.

Softball down 11-0 after 4 in Ralls

Thanks to our Sundown Community for pulling together to make our Track Meet a huge success! "There ain't nothing better than being a Sundown Roughneck!"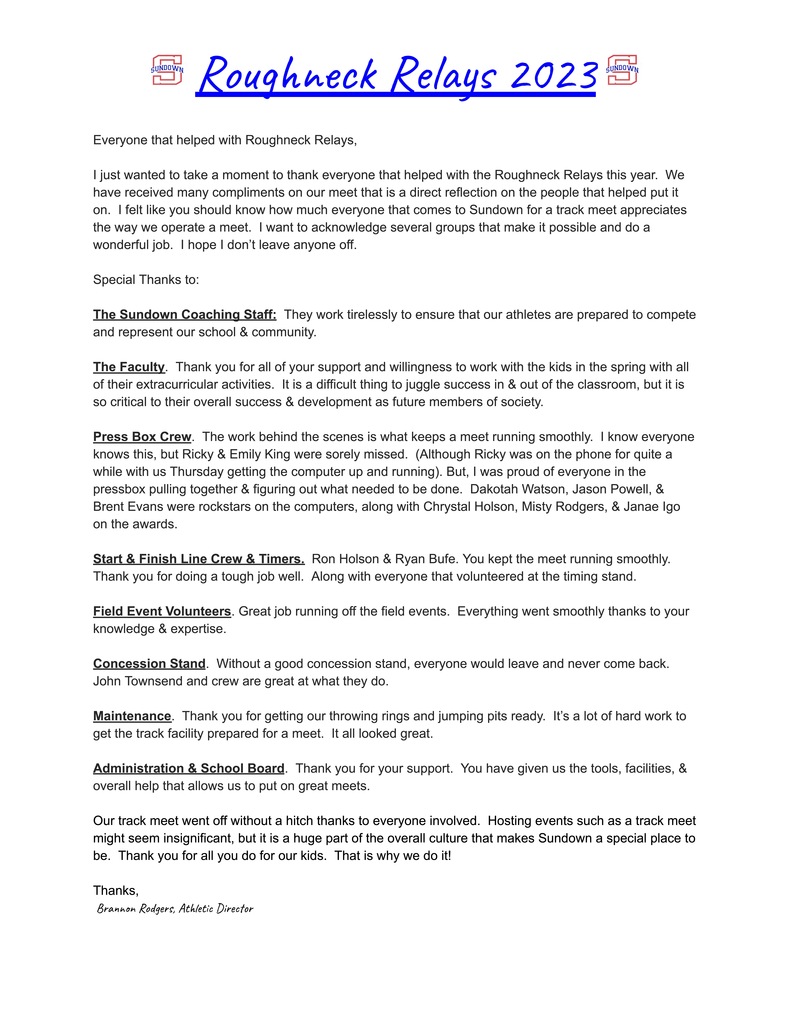 Baseball and softball games today: Softball in Ralls at 5:00 varsity only Baseball home vs. Seagraves 5:00 varsity with JV to follow.

The Boys and Girls golf teams had a fantastic day of District Competition at Meadowbrook GC yesterday. We are so proud of these kids for not only playing well, but representing our School with a lot of grit, class, and character! We took 15 golfers yesterday and 10 of those qualified for the Regional Tournament. We were blessed to have beautiful weather yesterday and getting to watch some great kids compete!! Next: Regional Tournament @ Palo Duro Creek GC in Canyon, Tx - Girls - Apr. 17&18 - Boys - Apr. 19&20 Regional Qualifiers: Girls Team : District Champs- Ella McCormick,Taylor Garcia, Jaymee Medrano, Maycee Motheral, Morgan Griffith Ella McCormick : 1st Place Medalist (BestOverall) Boys Team : 2nd Place Team - Adan Escamilla, Briar Miller, Hunter Clark, Easton Smith, Landry Farrar Adan Escamilla : 3rd Place Medalist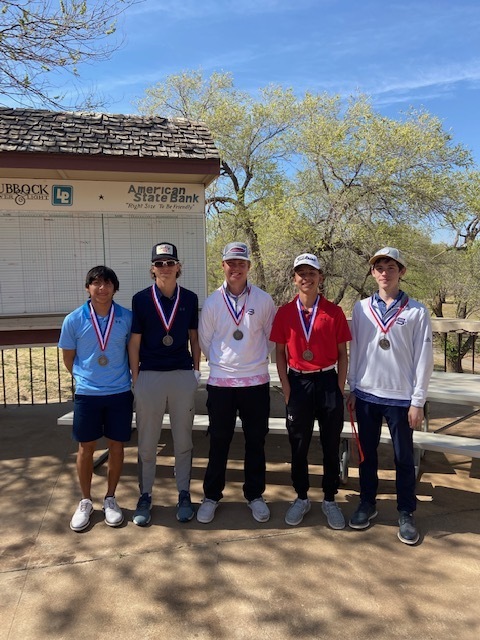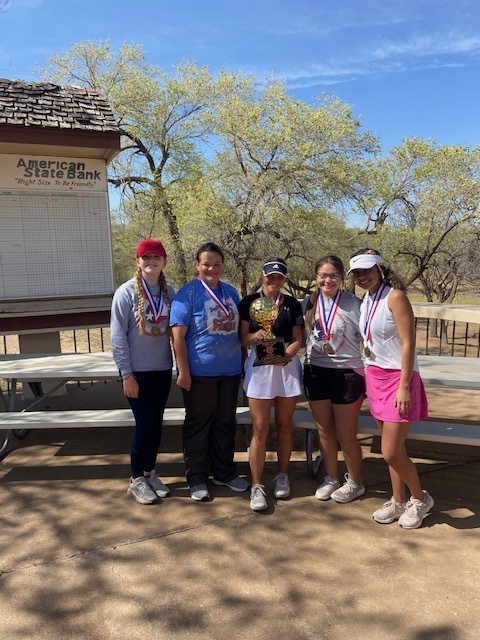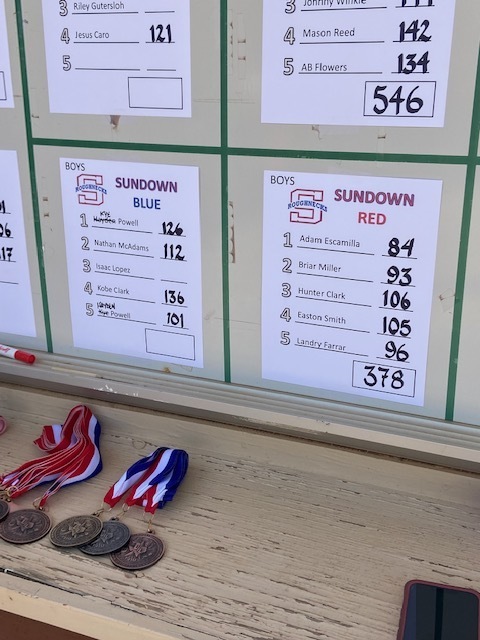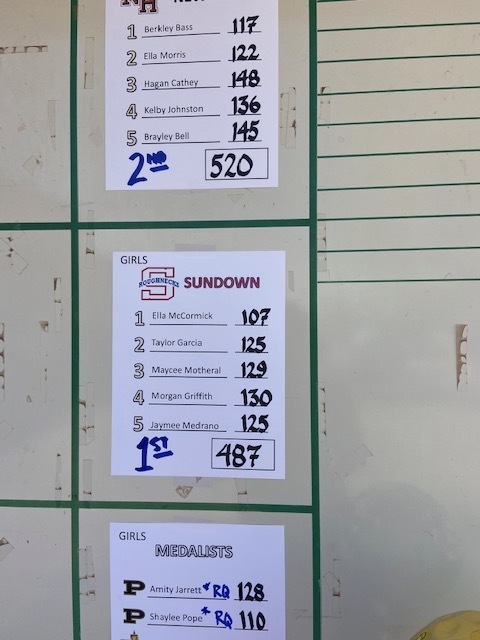 Track Schedule for Thursday (MS starts at 4 PM) and Friday (HS starts at 12 PM) track meets in Sudan!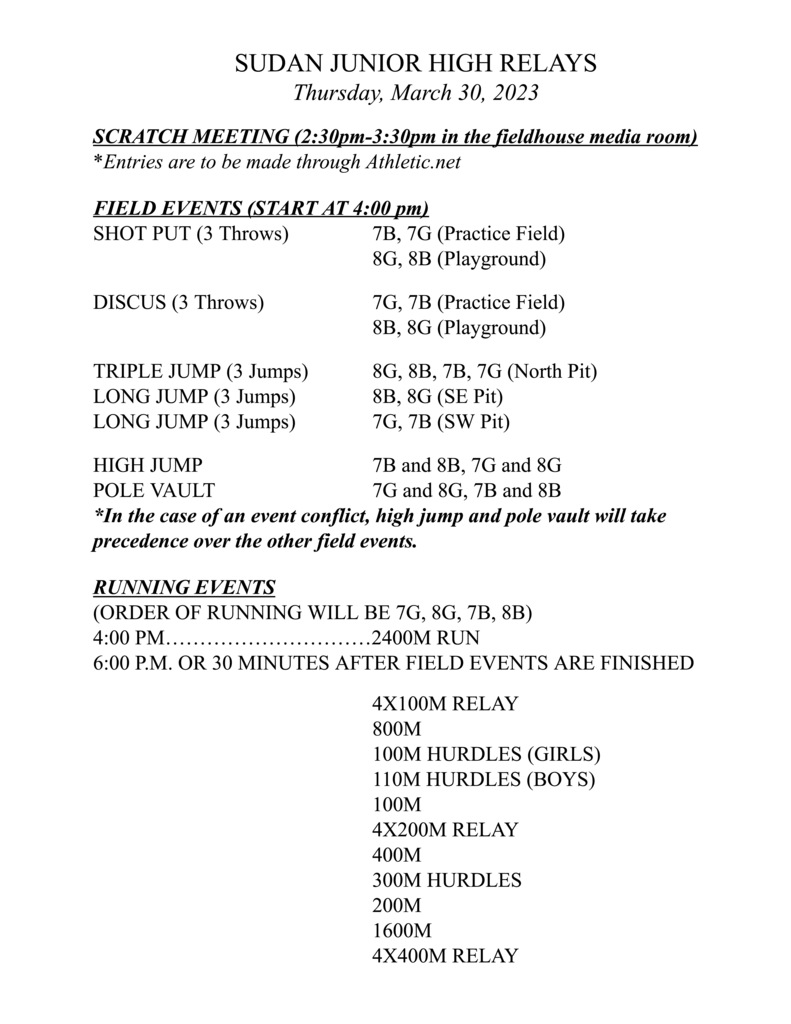 Tonight is the night! Come out and see both incredible shows starting at 6 tonight!! Admission is free!!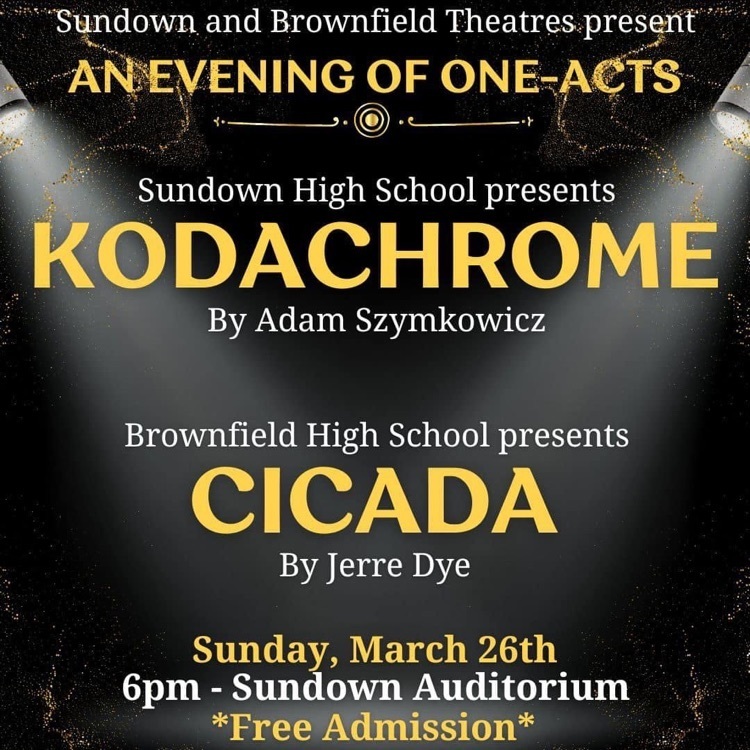 Sundown Powerlifting Team Earns 4th as a Team... Breaking 2 Individual State Records in the Process! The Sundown Powerlifting Team traveled to Abilene today to compete at the THSPA State Powerlifting Meet! The Roughnecks earned the State Championship titles in 2021 & 2022, and came in with a 3 peat of Regional Championships dating back to 2020. Today, they came out and competed with heart, grit and determination. Sundown's Rickey Melendez managed to set a state record in the 165 lb class with a 580 lb squat, and SHW Konar Alaman set the record in bench press with an impressive 465 lb press! Our top finishers for the meet were Rickey Melendez (580 squat - 335 bench - 440 Deadlift - 1385 total) and Konar Alaman (705 squat - 465 bench - 550 Deadlift - 1720 total) earning 2nd place in their respective weight class. We also had Dekota Golightly with a 4th place finish in the 242 lb class (620 squat - 380 bench - 540 Deadlift - 1540 total), followed by a 6th place finish by Michael Salazar in the 123 lb class tying for 5th place and losing the tie breaker based on weight (355 squat - 205 bench - 430 Deadlift - 990 total) and an 8th place finish by Jeffery Rodriguez in the 308 lb class (590 squat - 355 bench - 535 Deadlift - 1480 total). We are so proud of our athletes and coaches for a great season! We are definitely proud of our Sundown Roughnecks for a great day and a great season! We are so grateful to Coach Barry Newton, Coach Kevin Torres, and Coach Sarah Goodman for working our kids throughout the season, and having them prepped and ready for each and every powerlifting meet! We will miss our Seniors and wish them the best!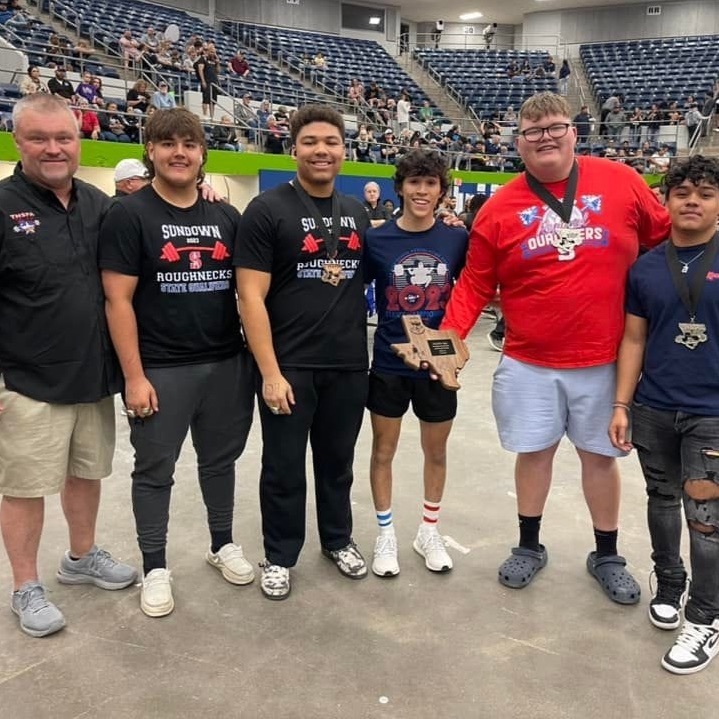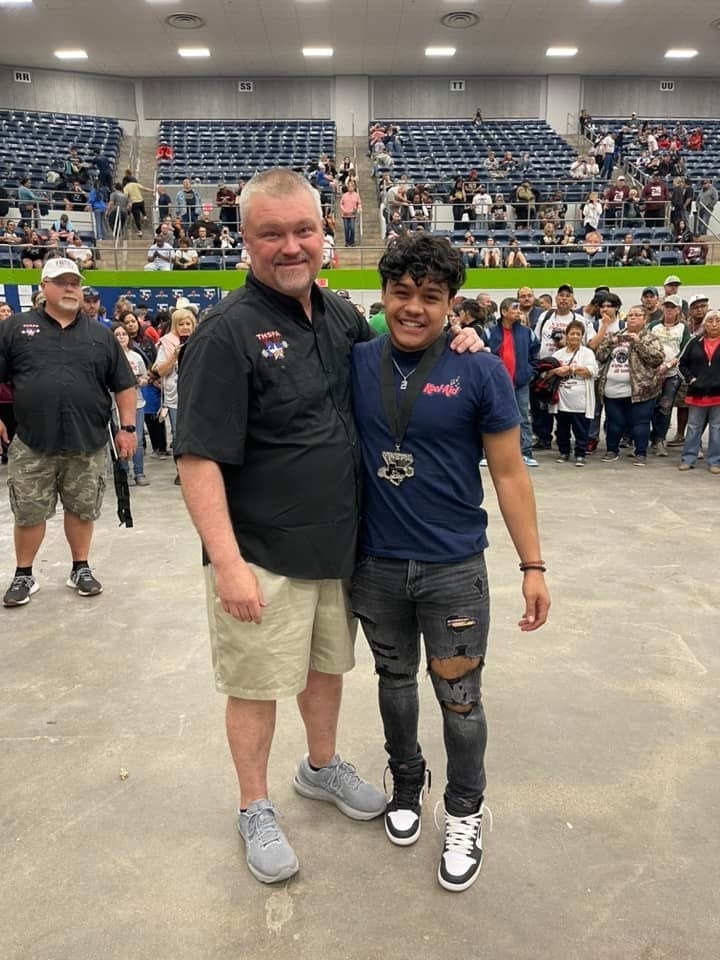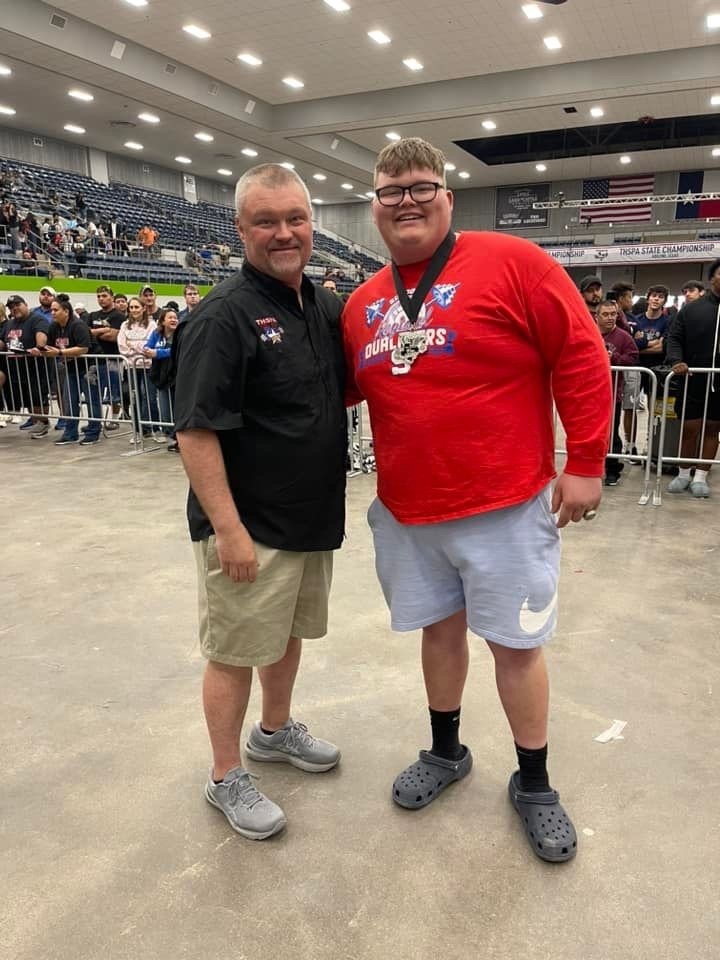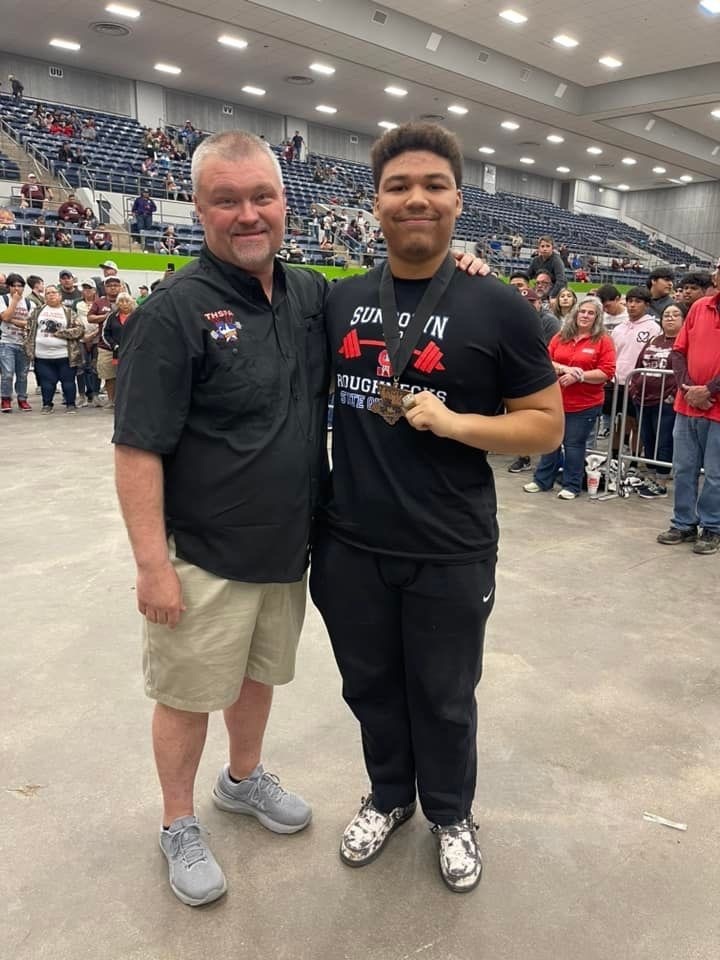 JV girls beat Floydada 15-0. Great job ladies.

Roughettes fall short in Floydada. 16-10 final. JV is next.

Softball trails 11-7 after 4 innings in Floydada.

Softball down 6-5 after 3.