Local Solo & Ensemble Sundown Middle School Students completed a Solo & Ensemble performance earlier in the semester. Students had the opportunity to showcase their talents in front of a number of judges in which they were rated based on their performance. We are so proud of each of these students, as well as our Band program as a whole… The future for the Pride of the Oil Patch continues to look bright! Thank you to Mrs. Ashley Blount, Mr. Justin Mauldin and Mr. Mack Bibb for your continued encouragement and support for our Middle Students! 6th Grade Results: The following students earned a Division 1 Rating: 6th Grade Solo: Eli Keen [cornet] 6th Grade Solo: Elliot Miller [clarinet] 6th Grade Solo: Hailee Jeffcoat [clarinet] 6th Grade Solo: Justice Newman [cornet] 6th Grade Solo: Karter Hord [percussion] 6th Grade Solo: Ethan Garcia [cornet] 6th Grade Ensemble: Cross Federico [cornet], Axel Garcia [trombone], Eli Jacinto [flute], Connor Joseph [tuba] 6th Grade Ensemble: Jocelynn Eakin [flute], Elizah Lopez [horn], Elena Lujan [flute], Evelyn Marchan [clarinet], Emily Ramos-Casas [clarinet], Lilly Reaves [bass clarinet] 6th Grade Ensemble: Ryder Bufe [percussion], Morgan Campbell [alto saxophone], Carlos Rodriguez [trombone] 6th Grade Ensemble: Zane Perez [tuba], Kelbie Powell [alto saxophone] 6th Grade Ensemble: Abcde Barrera [clarinet], Yule Castandeda [cornet], Delilah Gonzalez [clarinet], Leandra Ibarra [clarinet], Nim Paiz [clarinet], Maddy Rodriguez [clarinet] 6th Grade Ensemble: Jose Aleman [cornet], Ryland Baldwin [baritone], Brandon Flores [cornet], Russell Salazar [clarinet], MJ Sanchez [flute], Brennan Sanders [cornet] 6th Grade Ensemble: Lukę Rowand [tuba], Camden Bufe [tuba], Jaxon Reynolds [baritone] & Cooper Day [cornet] The following students earned the special recognition of being named the Judges Choice! This is a special honor reserved for a particular solo or ensemble group. 6th Grade "Judges Choice" Ensemble: Lucas Fierro [clarinet], Josh Garcia [trombone], Xavior Hinojos [baritone] 6th Grade "Judges Choice" Solo: Cooper Day [guitar] 6th Grade "Judges Choice" Solo: Lilly Reaves [bass clarinet] 7th Grade Results: The following students earned a Division 1 Rating: 7th Grade Solo: John Foster [alto saxophone] 7th Grade Solo: Bryan Huerta [trombone] 7th Grade Solo: Tenley Wylie [cornet] 7th Grade Solo: JC Jenkins [percussion] 7th Grade Solo: Jaeden Lopez [baritone] 7th Grade Ensemble: Miranda Posadas [trombone], Hayden Dukes [trombone] 7th Grade Ensemble: Maddy Medrano [horn], Bailey Corley [horn], Riley Scifres [horn] 7th Grade Ensemble: Clay Holdman [trombone], Paul Muniz [cornet], Kale Strickland [cornet] 7th Grade Ensemble: Jaelyn Dominguez [clarinet], Sophia Rodriguez [flute] 7th Grade Ensemble: Stacey Britton [flute], Madison Hinojosa [clarinet], Natalie Hinojosa [clarinet] 7th Grade Ensemble: Karmindy Townsend [baritone], Alexis Brinklow [clarinet] The following students earned the special recognition of being named the Judges Choice! This is a special honor reserved for a particular solo or ensemble group. 7th Grade "Judges Choice" Solo: Avy McGlasson [flute] 7th Grade "Judges Choice" Ensemble: Racheal Rivera [clarinet] 7th Grade "Judges Choice" Ensemble: Jaeden Lopez [baritone], Joey Lopez [trombone], Ethan Olivas [clarinet], Athan Peralez [cornet], Alejandro Rodriguez [tuba] 7th Grade "Judges Choice" Ensemble: Darby Bussell [percussion], Bethany Honesto [cornet], Avy McGlasson [flute]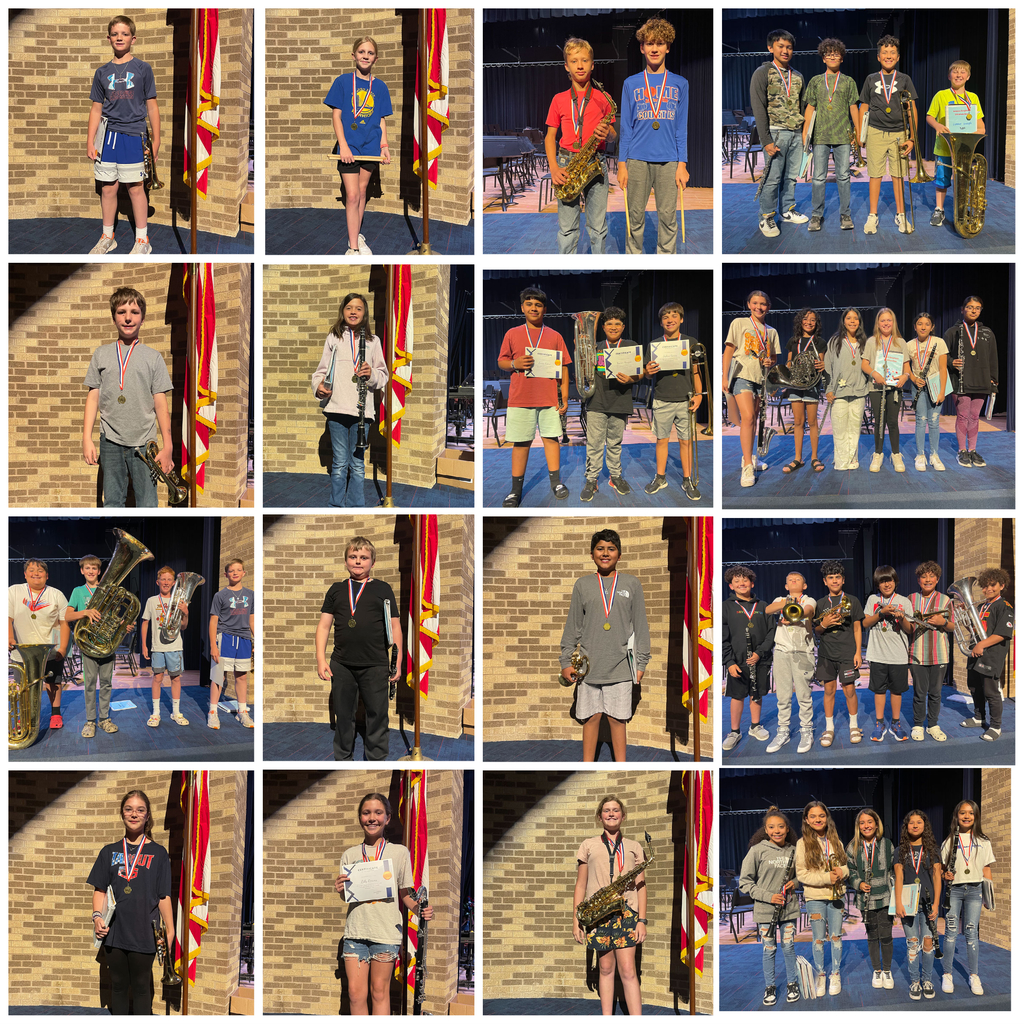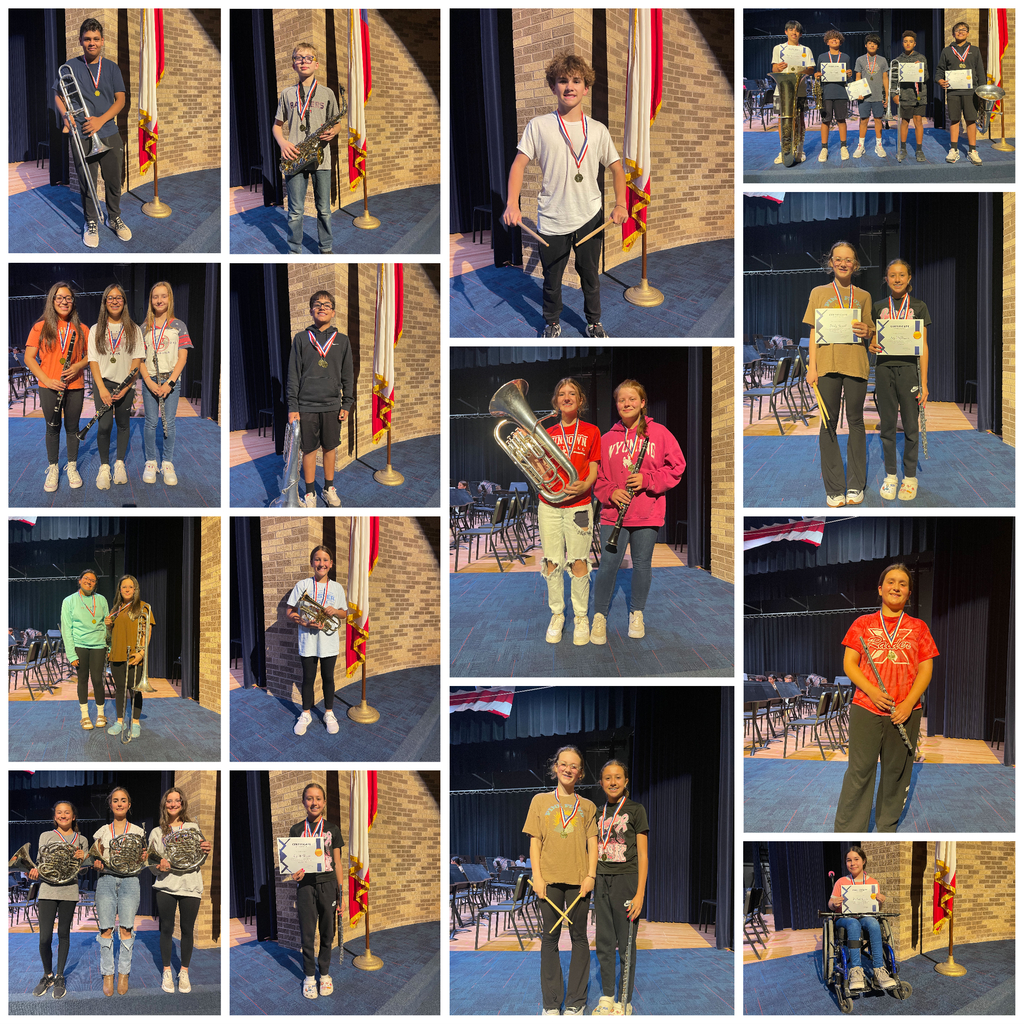 Sundown ISD will have the NO COST Summer Feeding Program from June 1st - June 30th. Students can enter through the Pool Doors or the Main Entrance by the Superintendent's Office. We will feed breakfast and lunch, Monday through Friday. These meals are provided at NO COST to students 18 and younger or enrolled students with disabilities younger than 21. Breakfast Hours: 7:30 AM - 8:30 AM Lunch: 11:30 AM - 12:30 PM Location: Sundown Cafeteria
https://squaremeals.org/Programs/Summer-Meal-Programs/Resources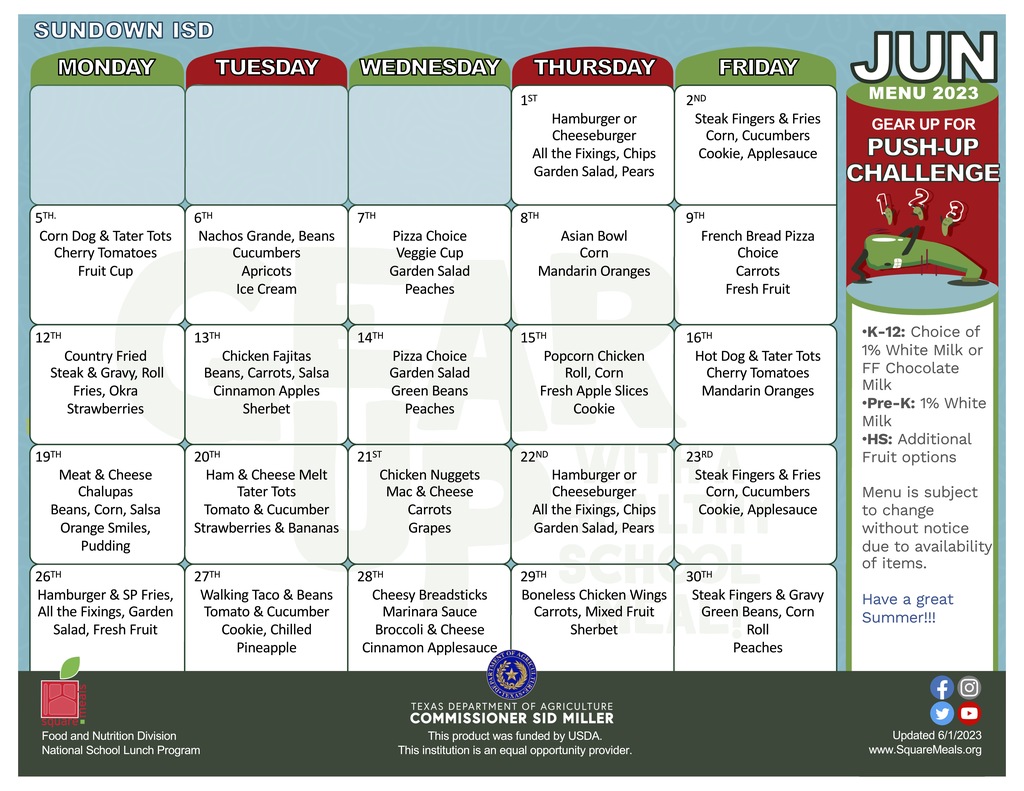 Today was a great day for members of the Roughneck Band at the Texas State Solo and Ensemble Contest! The judging at this contest is at an incredibly high level, so a 1st division is very hard to achieve. Nevertheless, the 25 students who qualified and competed in ensembles (and Lizzie Corley with a vocal solo!) are bringing home 9 State medals for achieving 1st division ratings today. We also had two ensembles that received a 2nd division and two that received a 3rd division, which is to be commended at this level! Congratulations to these Roughneck Band members: Konar Alaman Shea Beadles Allison Belew Justin Bush Brayden Carr Alex Chagoya Lizzie Corley Watson Evans Lincoln Keesler Alana Ledesma Danielle MacDonald Daniel Mauldin Daisy Mendez Makenzie Mulloy Serenity Mulloy Ericka Posadas Peyton Richardson Emily Rodgers Kassady Rodgers Mathias Salgado Landon Sehon Jaydith Shelton Ryder Stanley Meghan Stephens Adi Strickland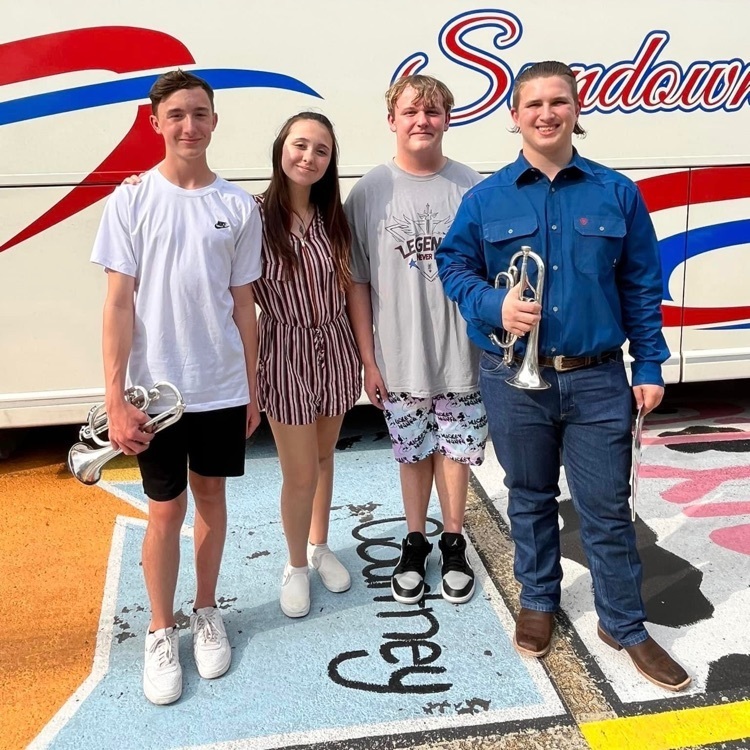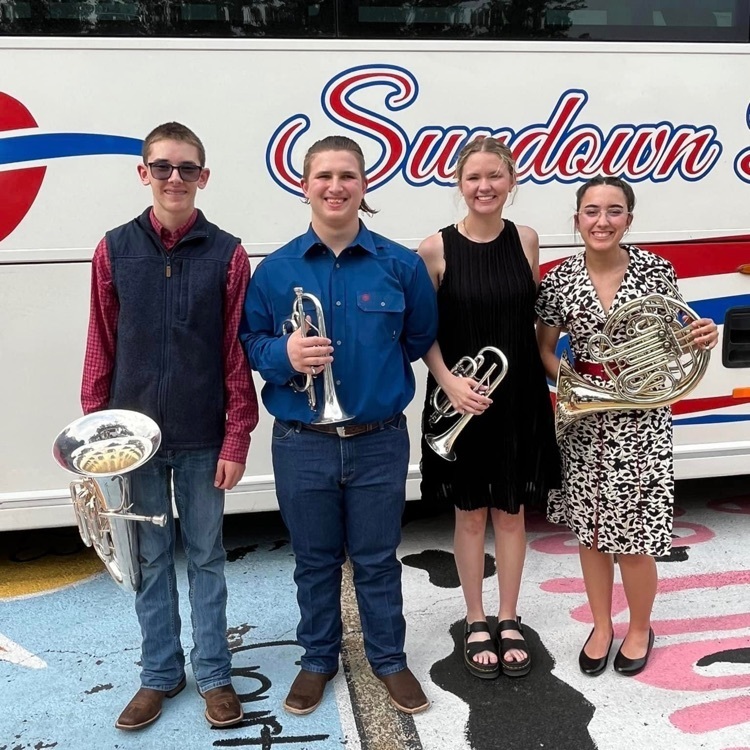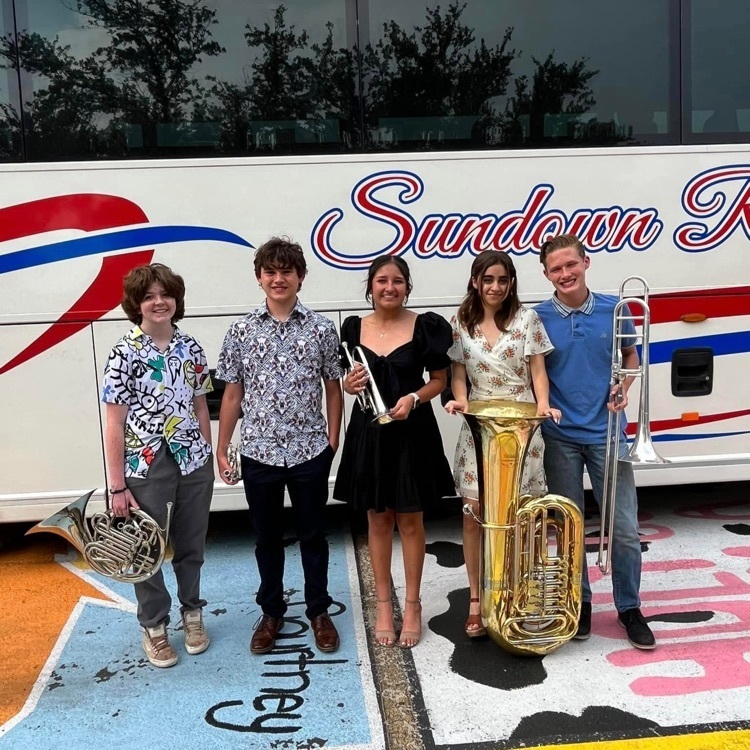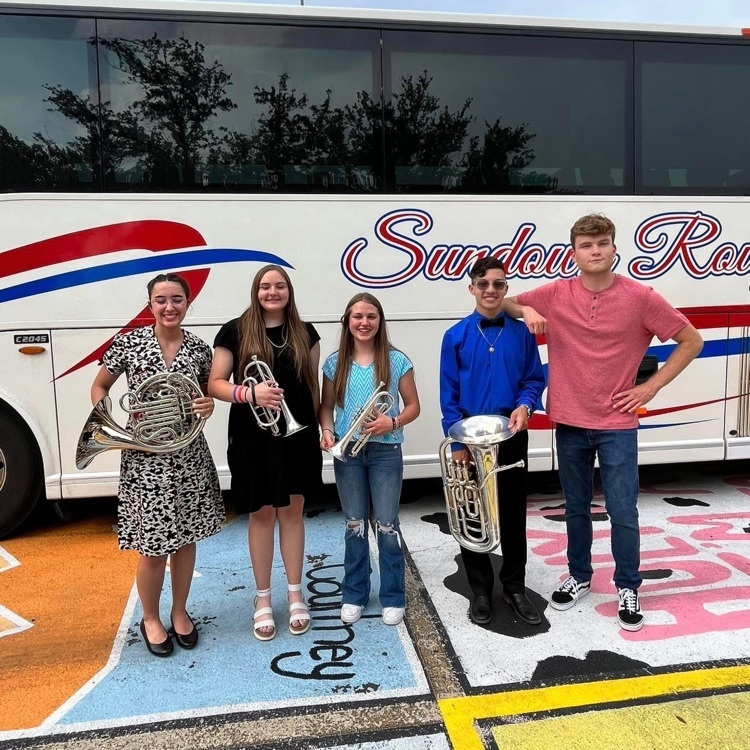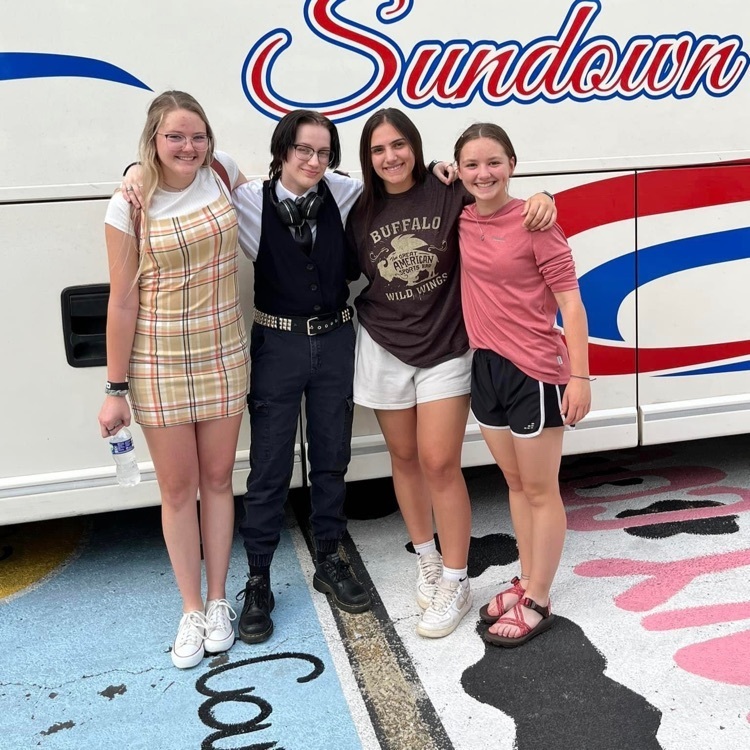 Sundown Middle School Apollo students recently went on an Apollo trip to finish out the year! We have shared pictures from the trip, and we revealed this gem at the 8th Grade Promotion... but we wanted to give everyone EXCLUSIVE ACCESS to these 2 videos here! If you need a good laugh, check these out! The trip was a blast... and many laughs were had! Kassady Rodgers and Addi Hord's Adventures!
https://youtu.be/TbvoYzWT7Bc
Brock Bufe and Mr. Salazar's Adventures!
https://youtu.be/ZiuG5-oRXxg

Mrs. Bobbie Terry's 8th Grade Leadership Class has created an Anti-Bullying Video!  They share great examples and provide a great narrative to discourage any type of bullying that our students may be involved in.  The goal of creating this video is to bring awareness to an issue that continues throughout schools all over the world.  These students did a great job with this video... from creating the idea, to capturing the moments, to having the vision for the video from start to finish!  We will miss this 8th Grade Class!  Good luck in High School!
https://youtu.be/O-G7NwYQBUQ

Rehearsal 10:00 Auditorium doors open at 6:30 Graduation begins 7:30 It's time to celebrate the class of 2023

Sundown ISD will be contacting student workers who applied tomorrow. If you would still like to apply please come to the HS office and fill out an application before 12:00 tomorrow. Calls will go out and assignments made after that time.

Sundown Middle School Students Launch a Reduce, Reuse, Recycle Campaign! Mrs. Bobbie Terry's Leadership Class launched a recycling campaign earlier in this semester to help introduce fellow students to the idea of having students recycle their used water bottles! It was a great success with involvement from the student body and it brought awareness to Sundown Middle School students to do their part in the world of recycling. Enjoy the video!
https://youtu.be/njcFeCmhotA

Sundown Roughettes & Roughnecks Named to the Track Academic All-State Team Balancing sports and academics can be difficult. Based on an overall average of 92 or above and SAT/ACT scores, two seniors that finished their senior track season were named to the Texas High School Coaches Association Academic All-State Team. Karlee Riley - 2nd Team Koy Torres - 2nd Team Emma Holdman - Honorable Mention Hunter Tindol - Honorable Mention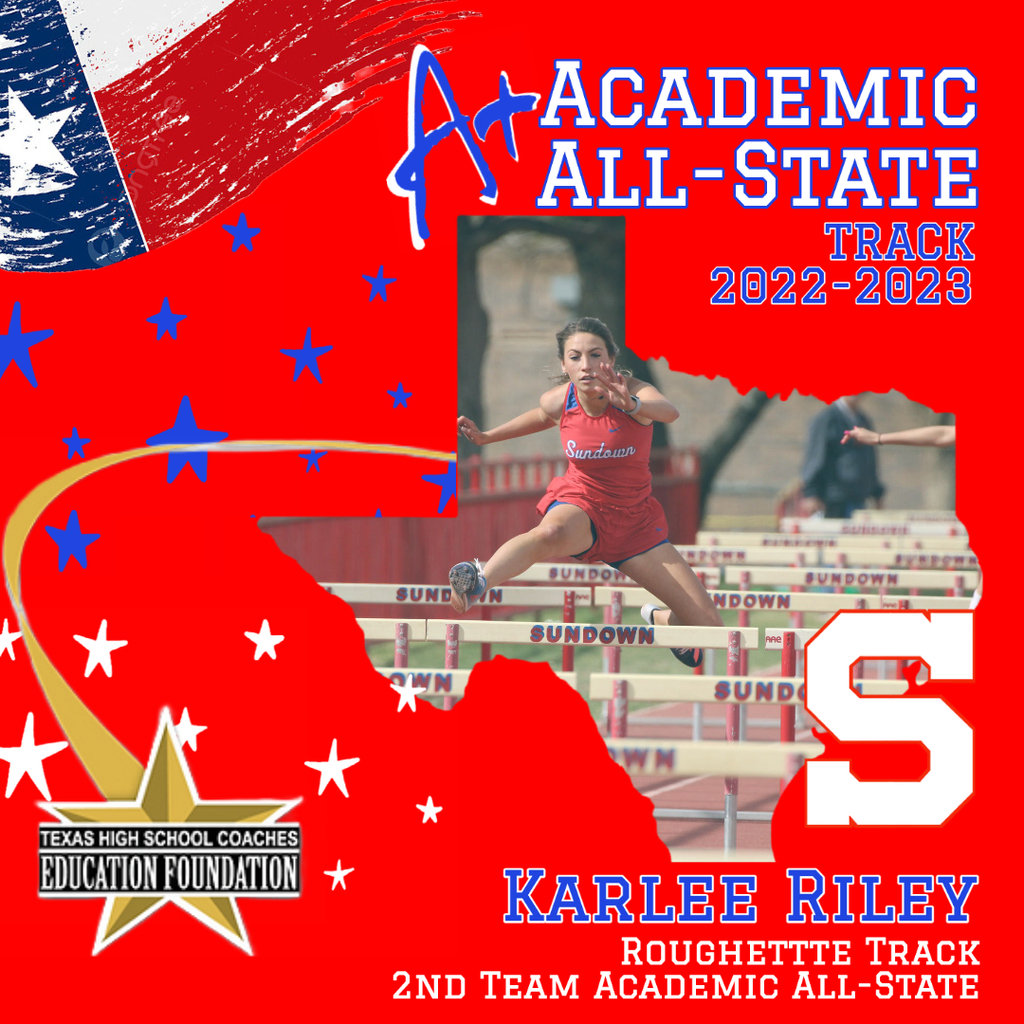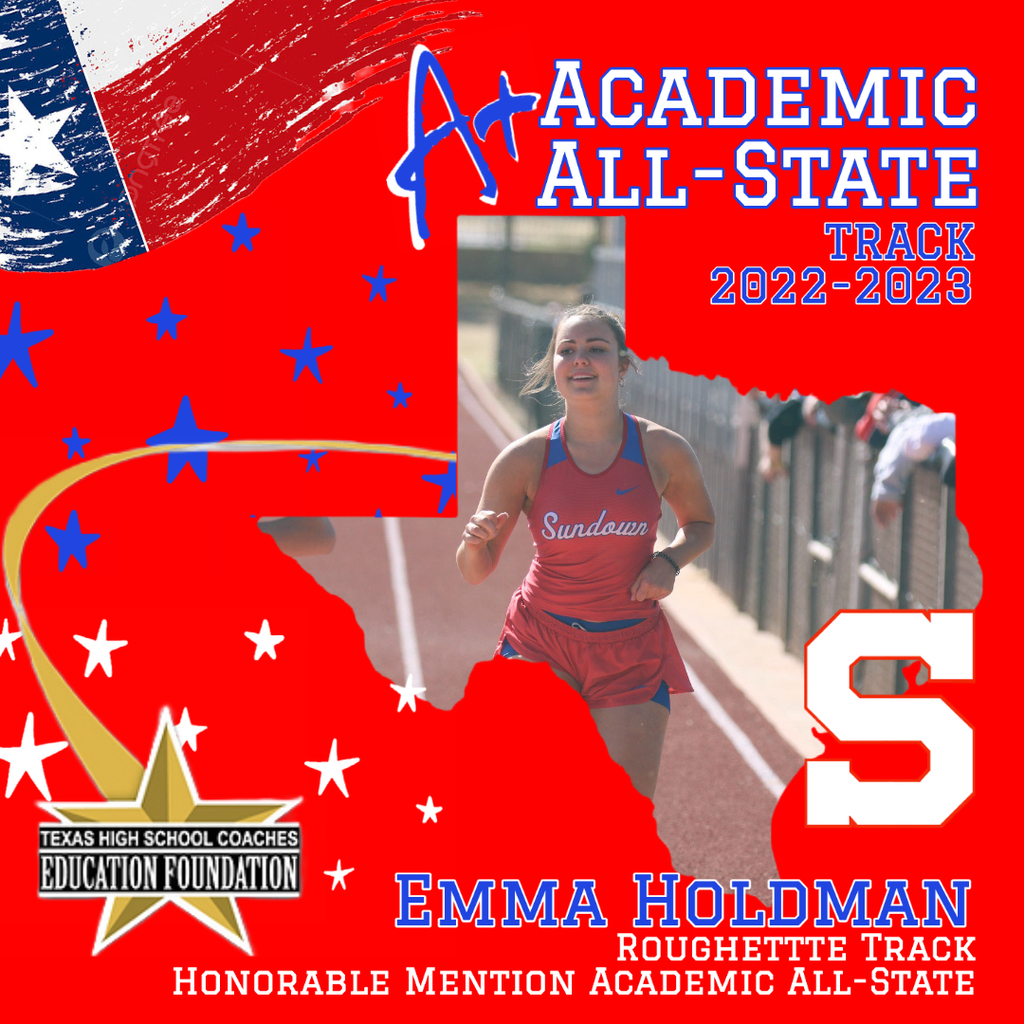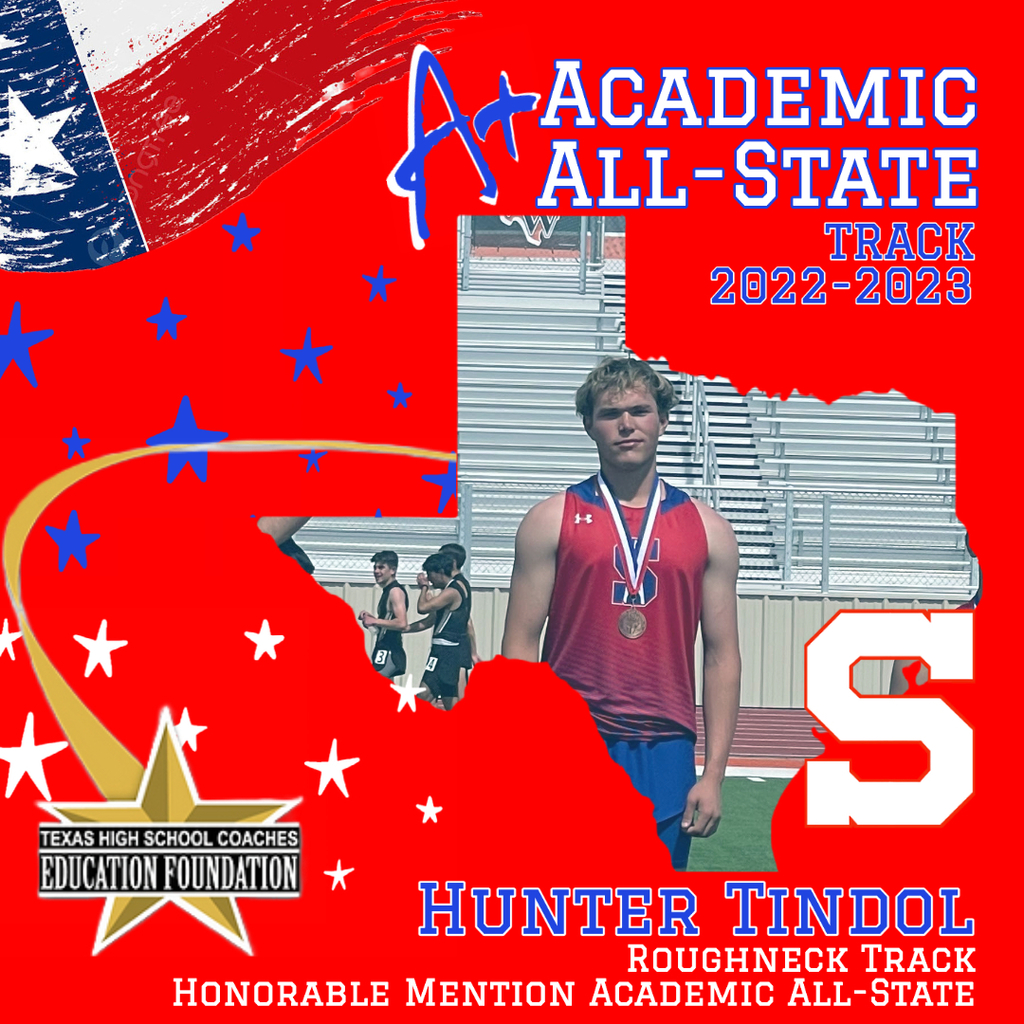 Sundown Elementary Retirees were recently honored by Sundown Elementary and Sundown ISD.  We are grateful for their years of service towards our profession of education, as well as the time and commitment to our students, our school and our community.  The honorees are Michelle Carter, Veronica Marinelarena, Teresa Cox, and Teresa Hinson.  We wish them well in their retirement, and thank them for their years of service!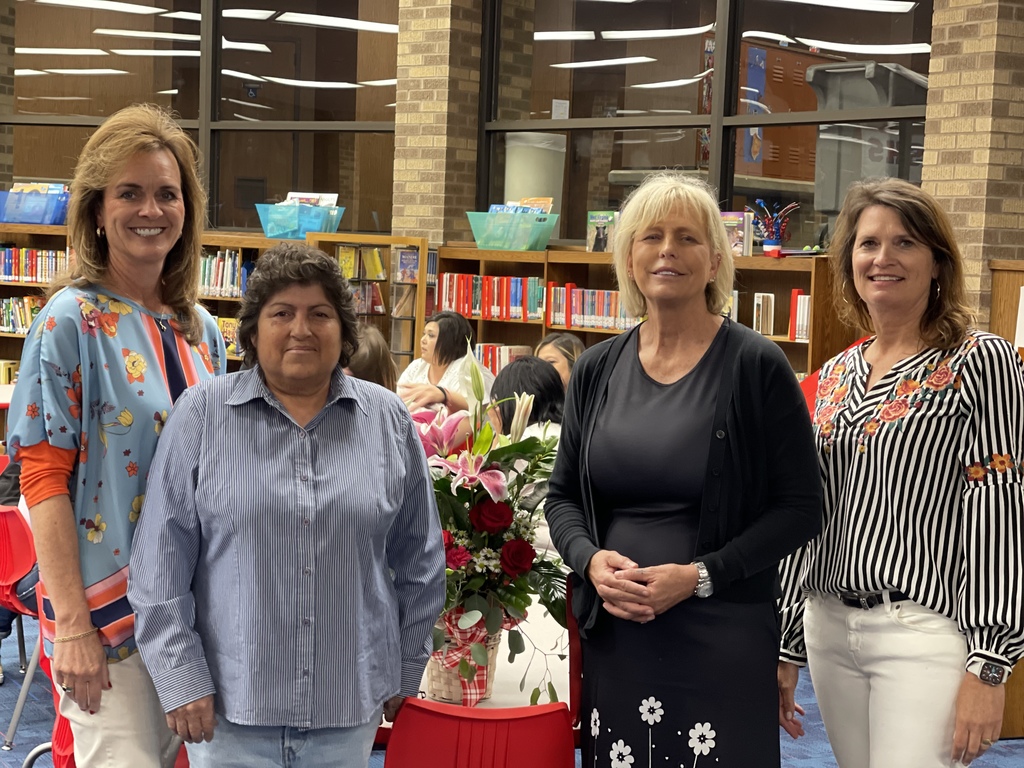 THSPA Powerlifting Academic All-State Team 2023 Alex Bocanegra and Jeffery Rodriguez were named to the THSPA Powerlifting Academic All-State 2nd Team! These are the qualifications: The athlete must be currently competing in powerlifting. The athlete must be a senior. The athlete must have a GPA of 92 or above (this includes grades 9-11 plus the first semester of the senior year). The athlete must be of good moral character and have represented his school in a manner that is worthy of this honor. Congratulations to these young men for taking care of business in the weight room and in the classroom! Congratulations Roughnecks!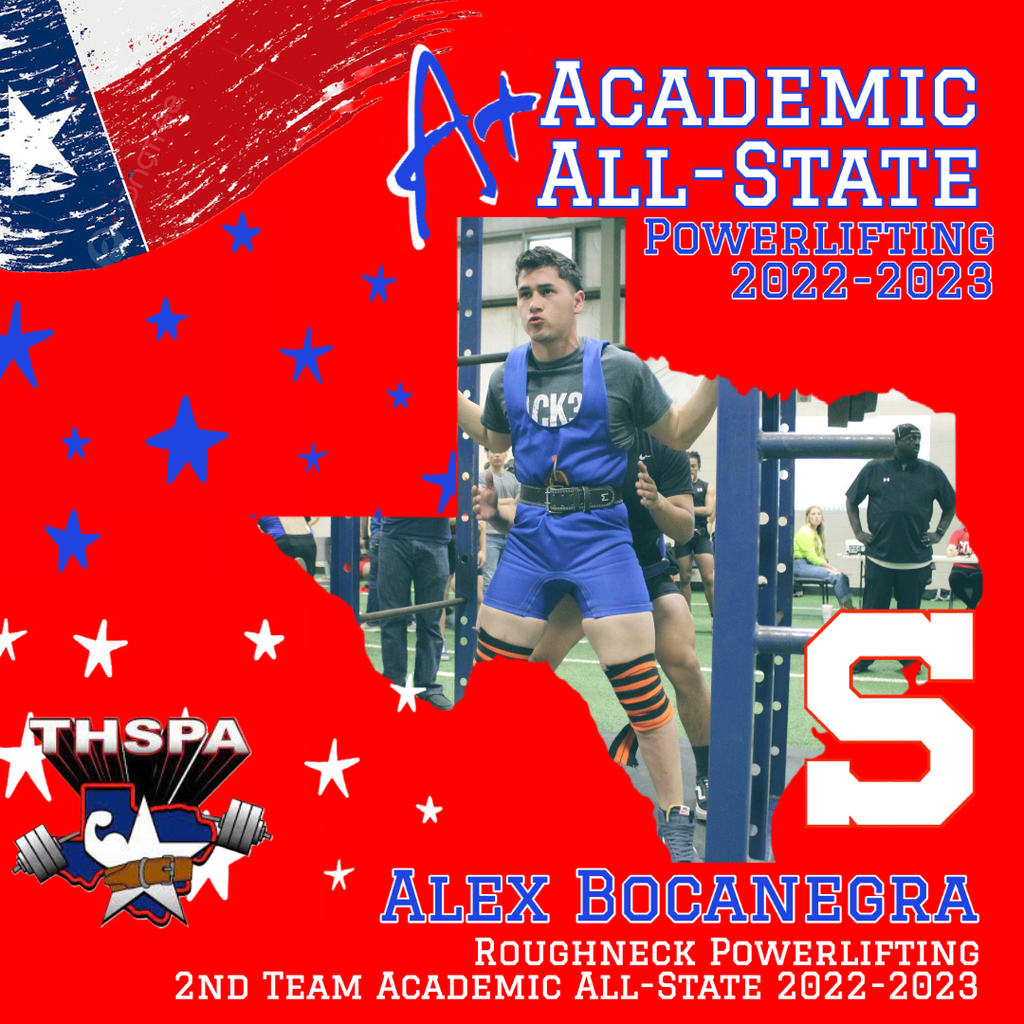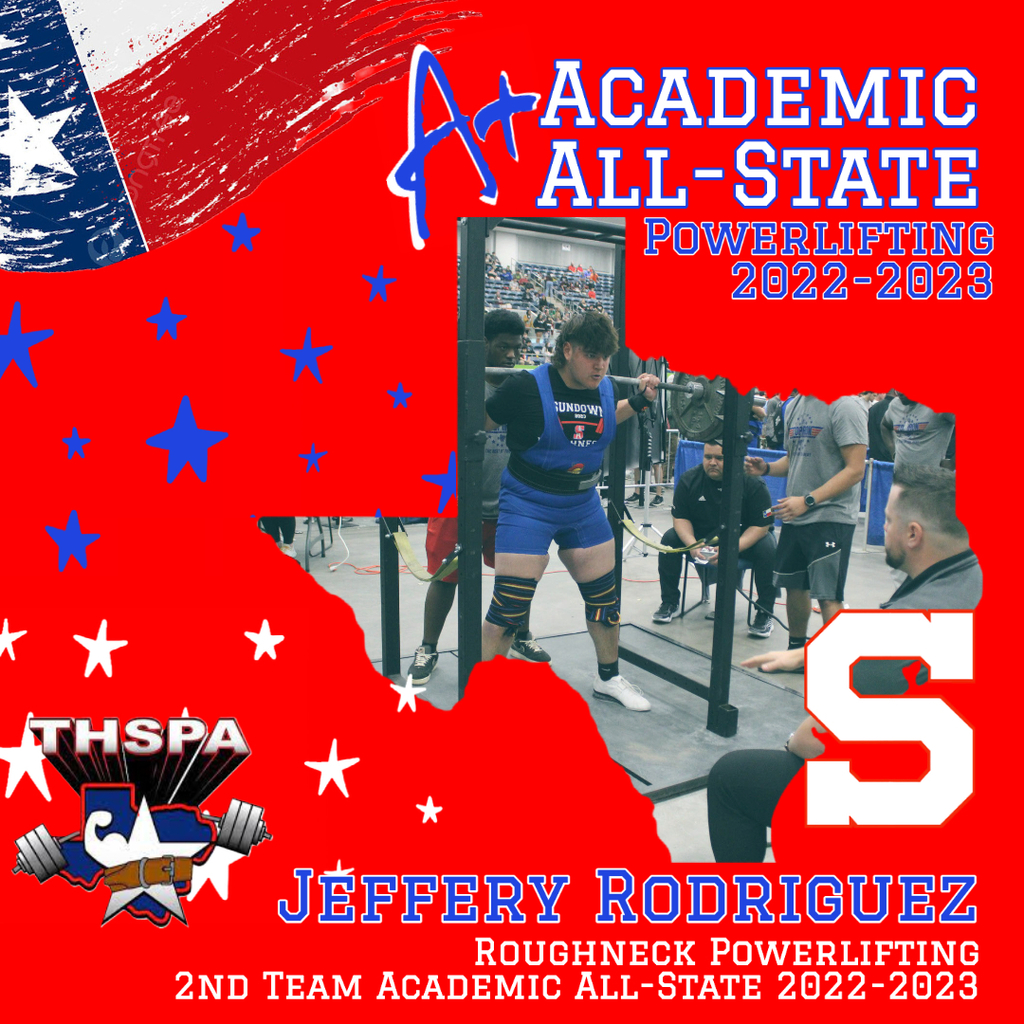 Texas High School Coaches Association Academic All State Tennis 2023 has named the following students to the Academic All-State Team: David De La Cerda- 2nd Team Anastasia Robinson- 2nd Team Alex Bocanegra- Honorable Mention To qualify, seniors had to maintain a 92 or above cumulative GPA, have high ACT or SAT scores and be of good character. These 3 students work so hard in and out of the classroom.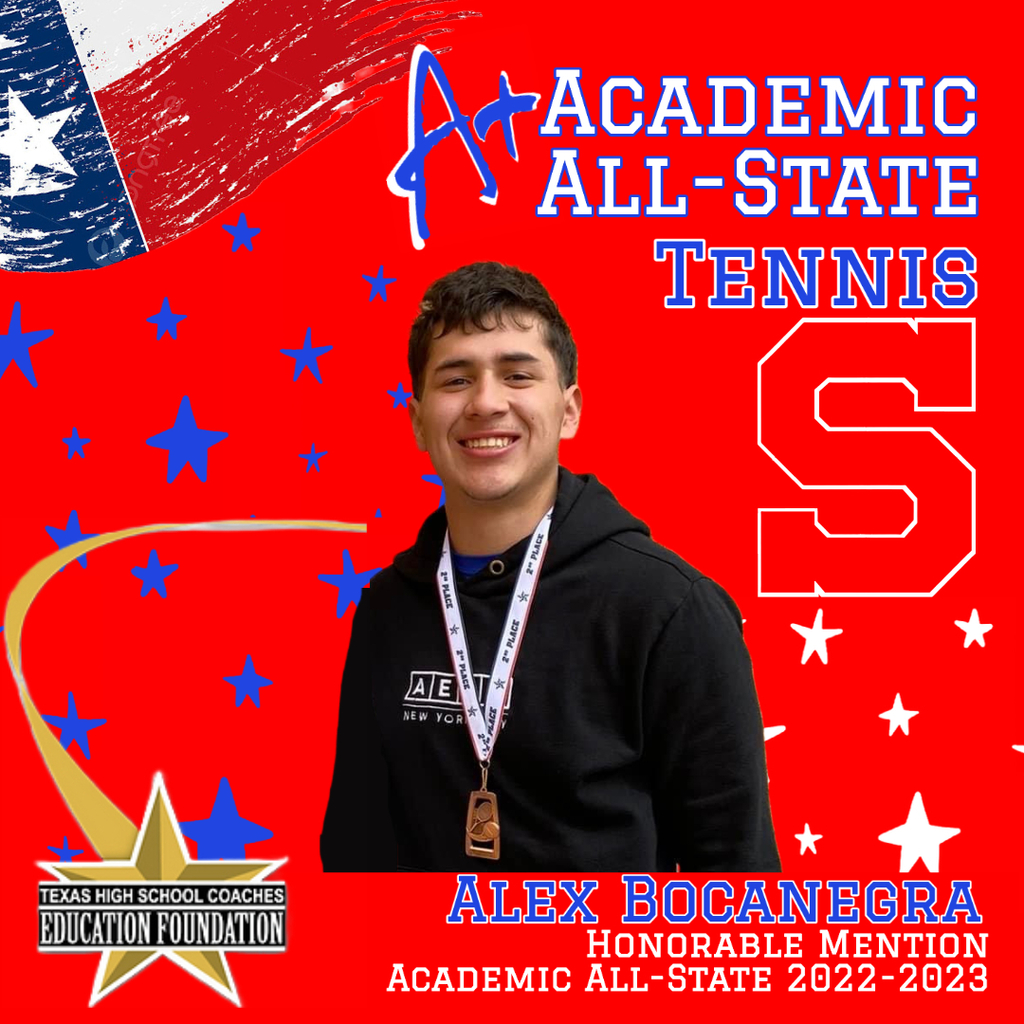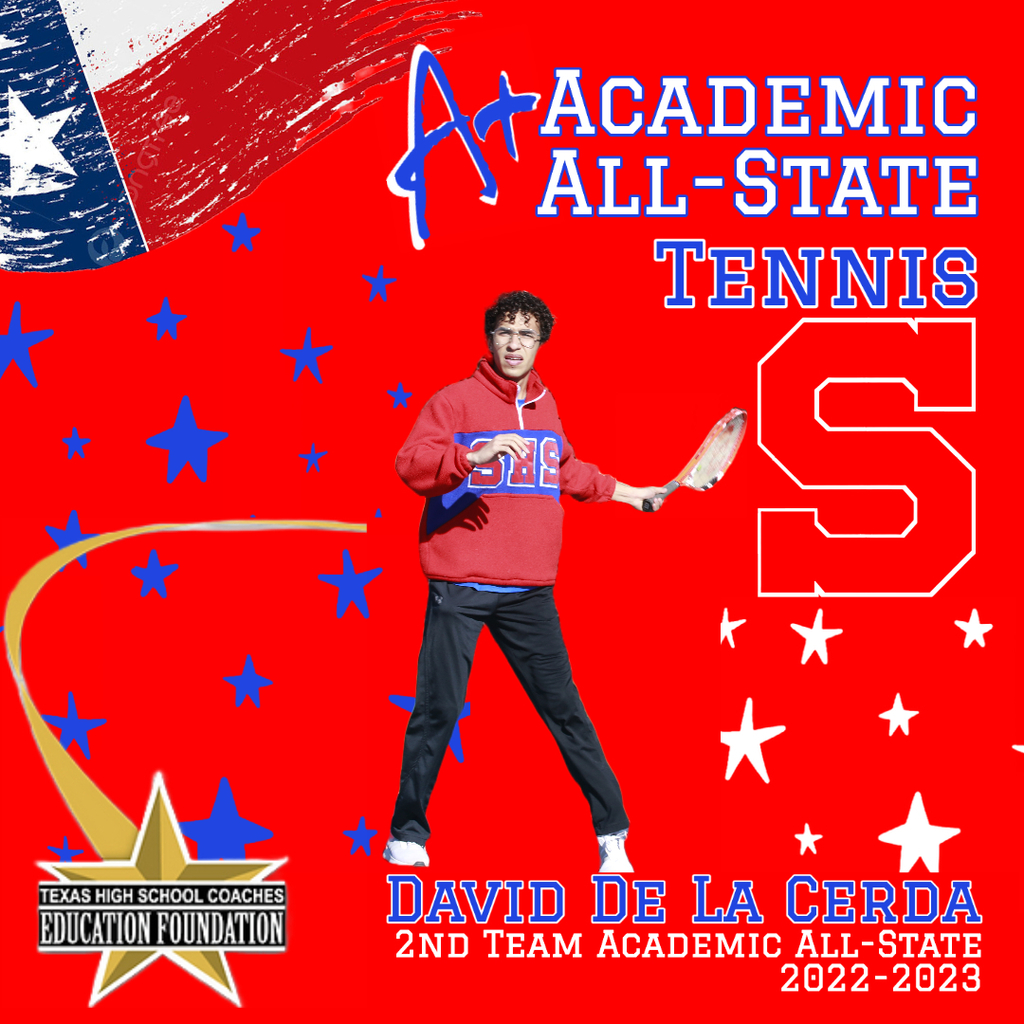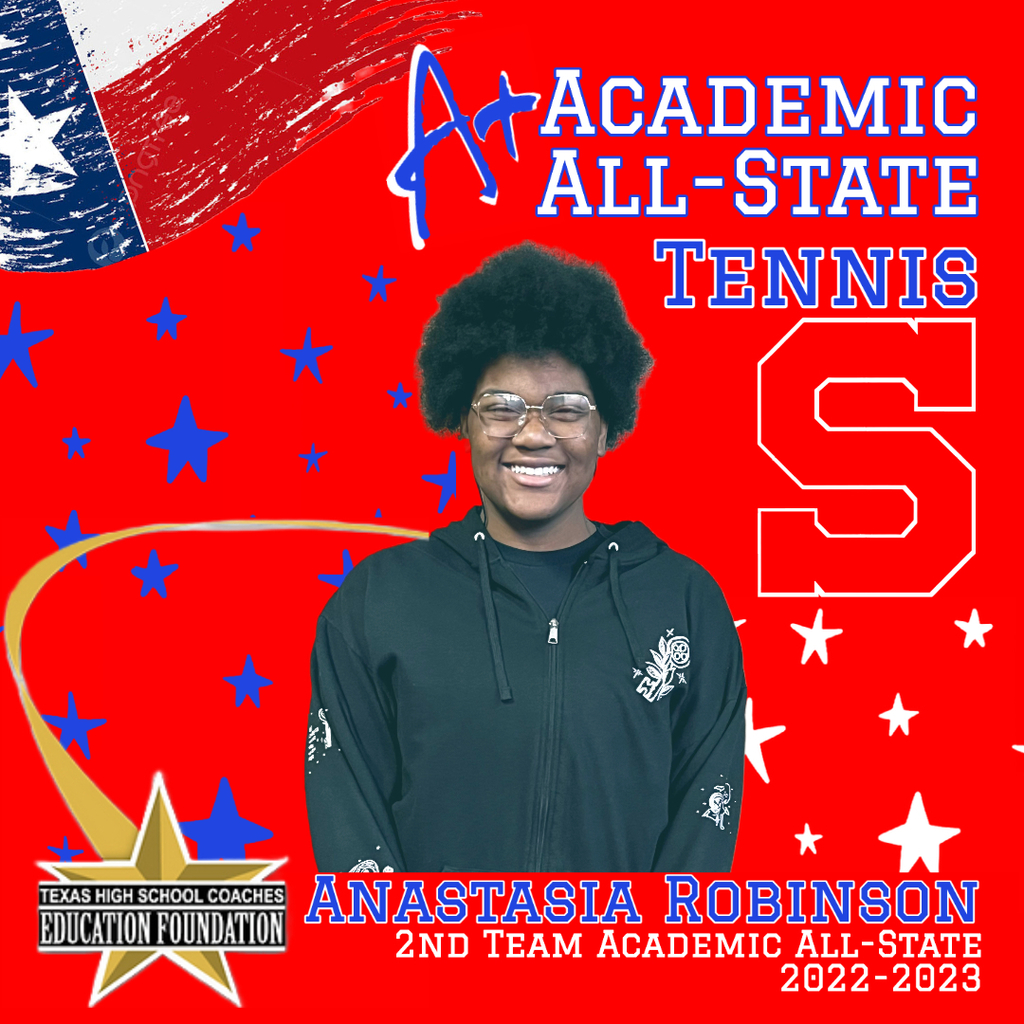 District 3-2A All District Softball Team: Congratulations to our Softball District 3-2A All District Team! These ladies had a great season, helping our team advance to the playoffs, and providing great leadership for our Sundown Roughette Softball Program! Congratulations to Coach Meagan Gonzales and Coach Jeff Barker for a great season! Daniella Reyna, SR - 1st Team Pitcher Camry Jourden, FR - 1st Team Catcher Emry Jourden, FR - 1st Team Shortstop Ashlyn Lara, SR - 1st Team Outfield Allie McCormick, SO - 2nd Team Leftfield Ella McCormick, SR - 1st Team Utility Honorable Mention: Ericka Posadas - Sundown SO 3B Ariel Hernandez - Sundown JR RF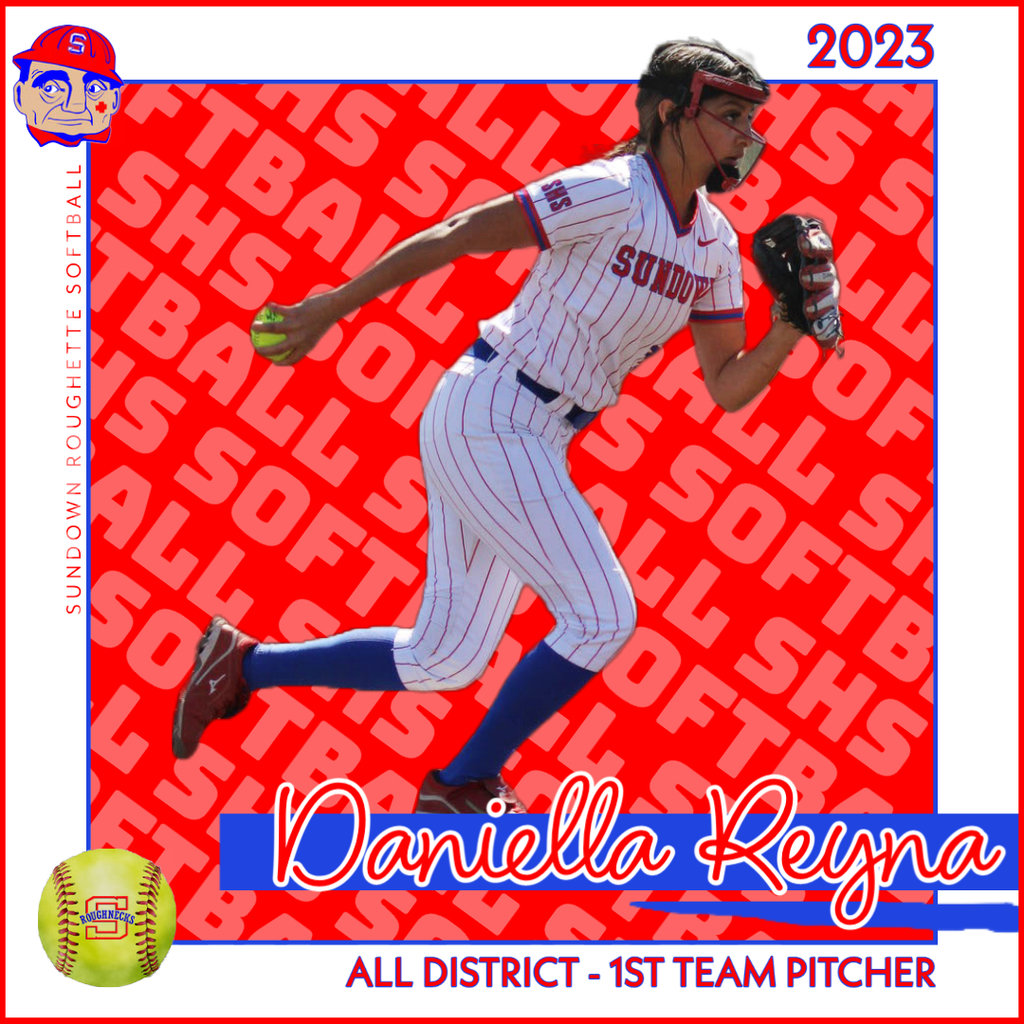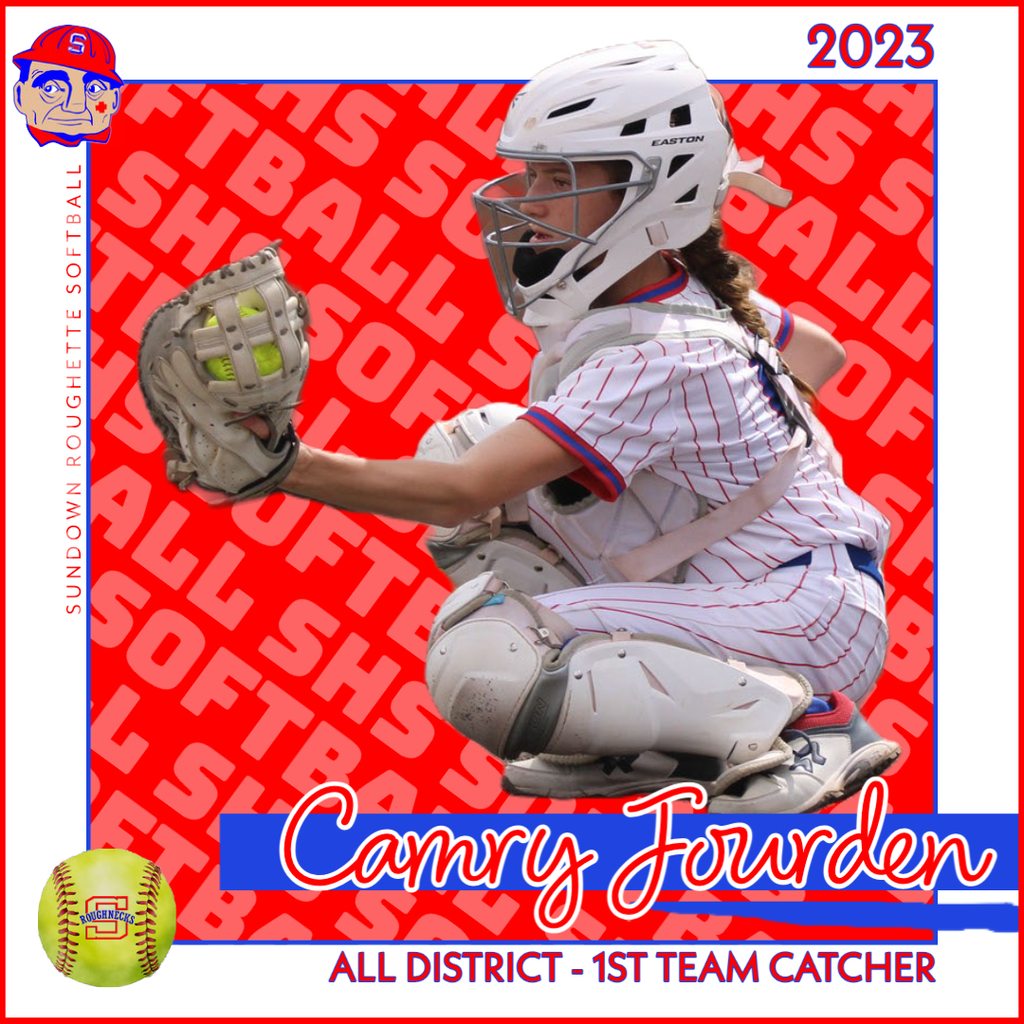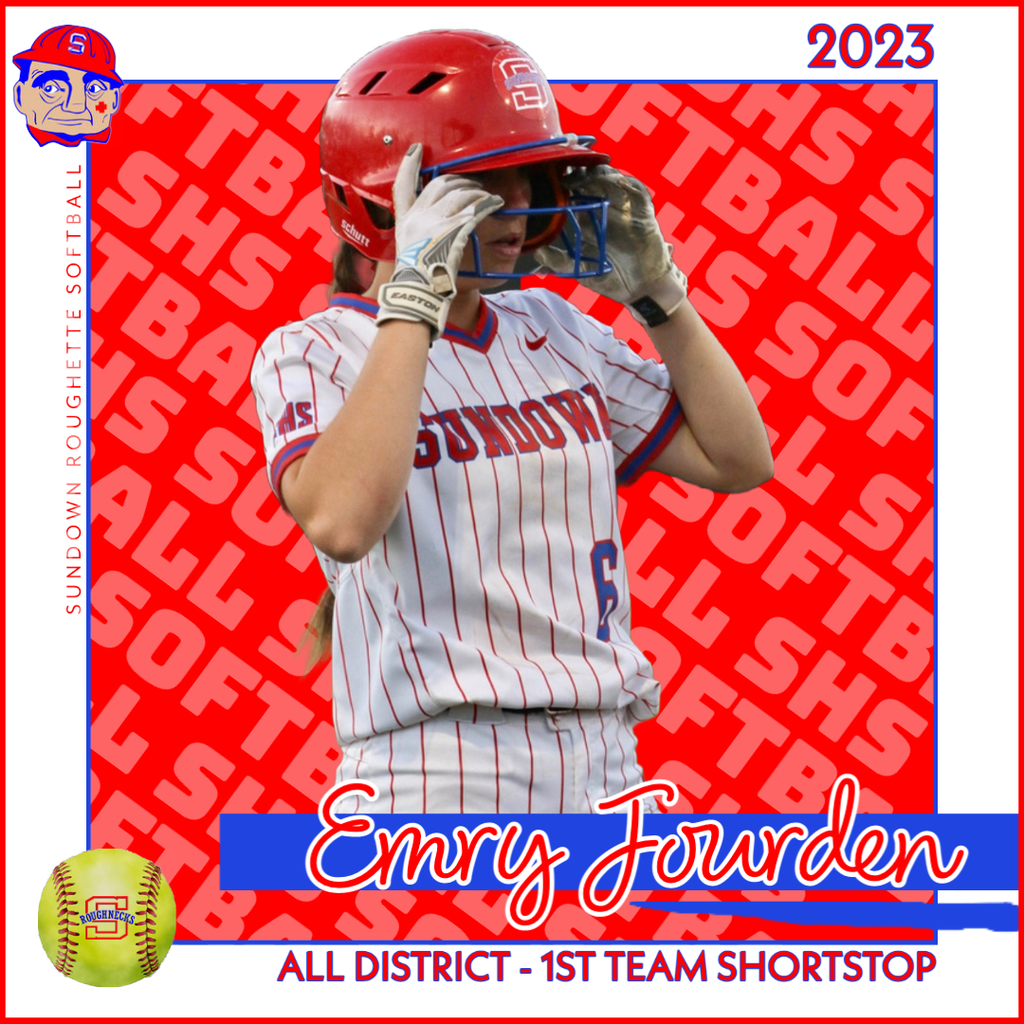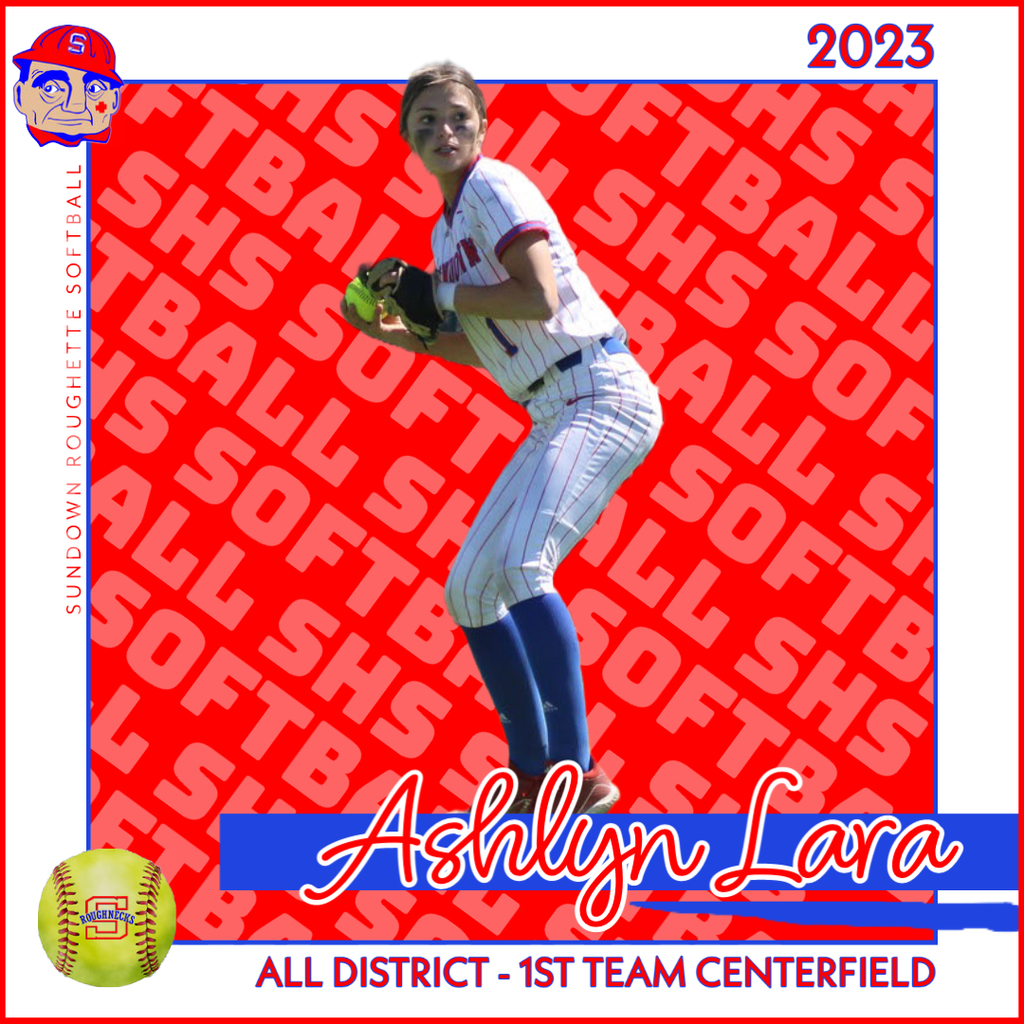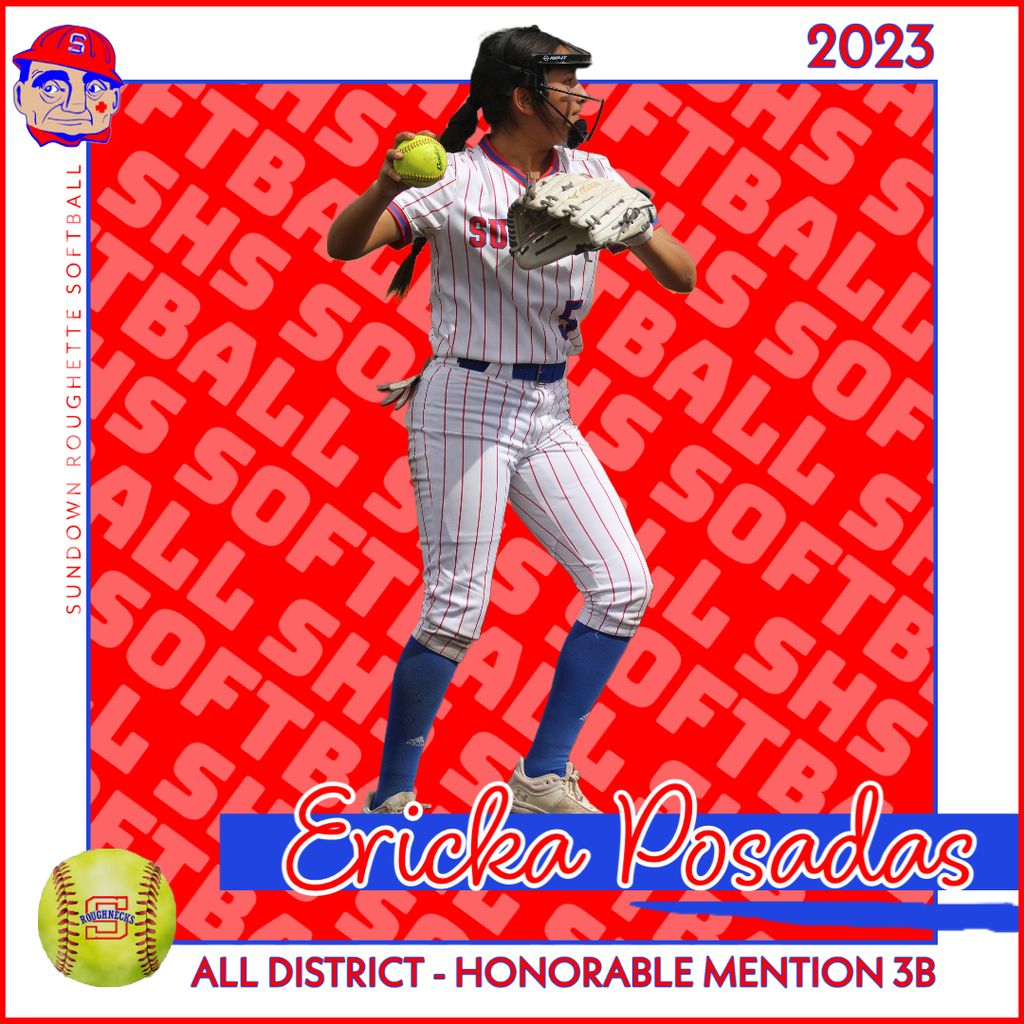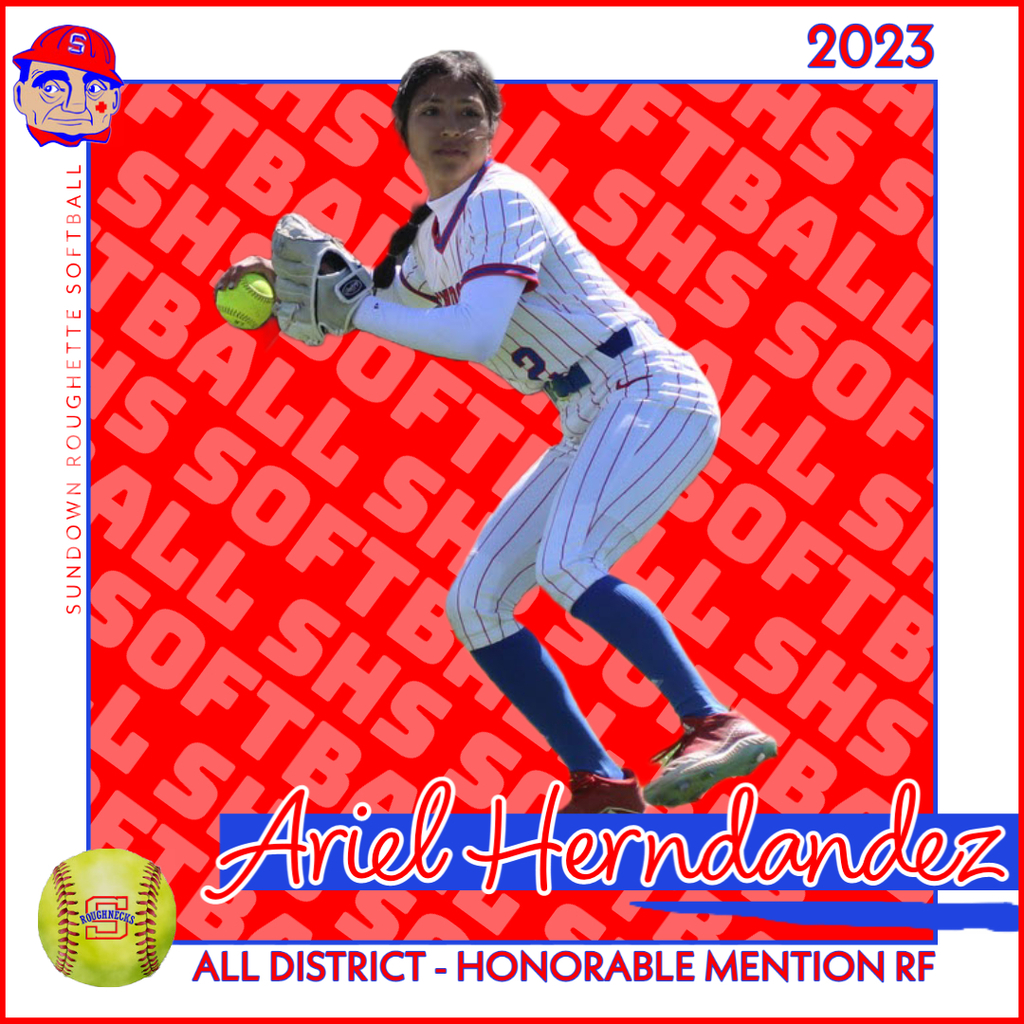 Thank You Sundown Middle Staff! Thank you to our Middle School Staff for such a wonderful year! 2022-2023 would not have been a success without each and every one of our staff members at SMS! SMS is the best! Middle School can be some of the toughest years for a student, and many adults look back at their time in Middle School and are not fond of the memories that arise… but at SMS we are looking to change that narrative. We are not perfect, but we manage to make it a great place for our students because of the staff we have in place! We want to wish our students a great summer… but we also pray for a rejuvenating and restful summer for our staff as well! They pour their heart and soul into our students, they work them hard, they hold students accountable… but they also love our students! They love your children! So, a huge thank you to our staff members for a wonderful year! SMS loves the STAFF! Remember your why!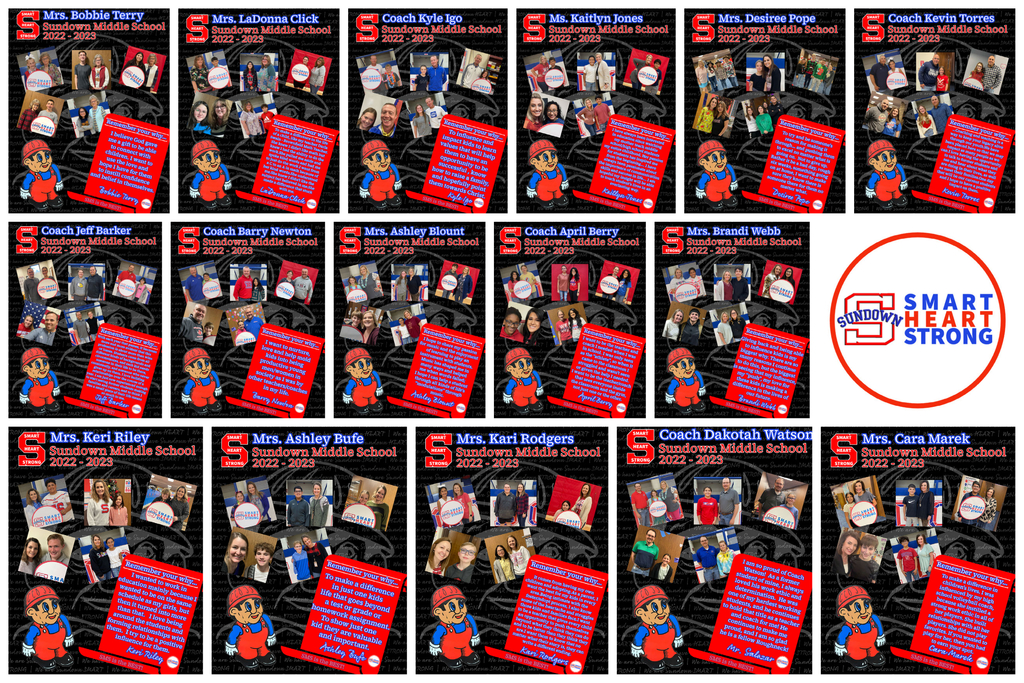 Soaked seniors set 2.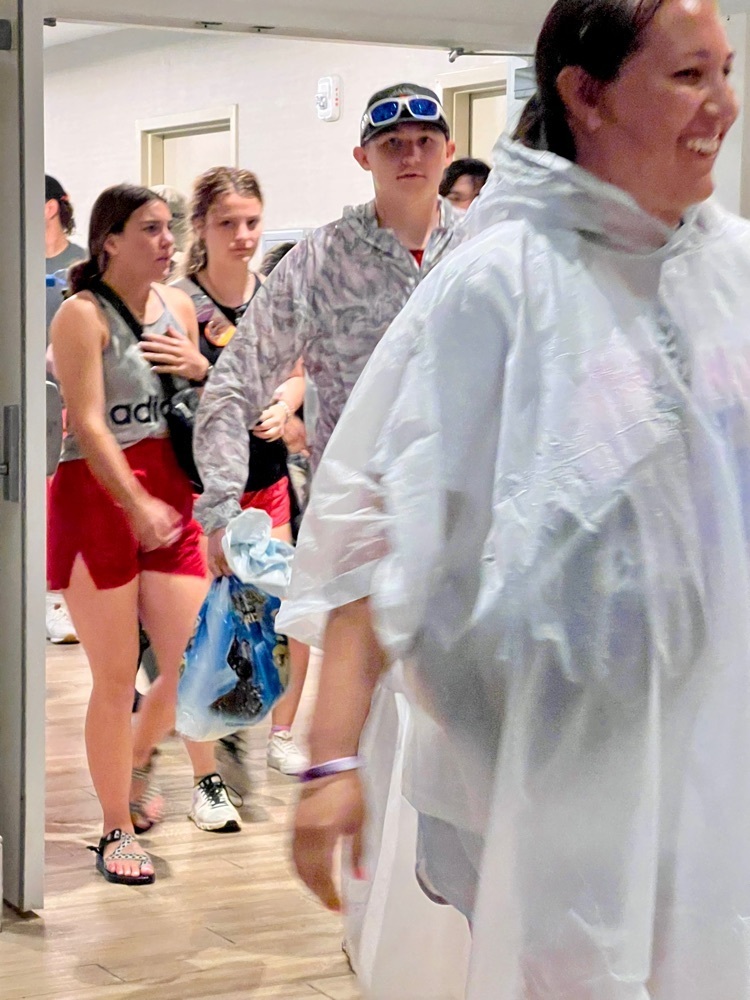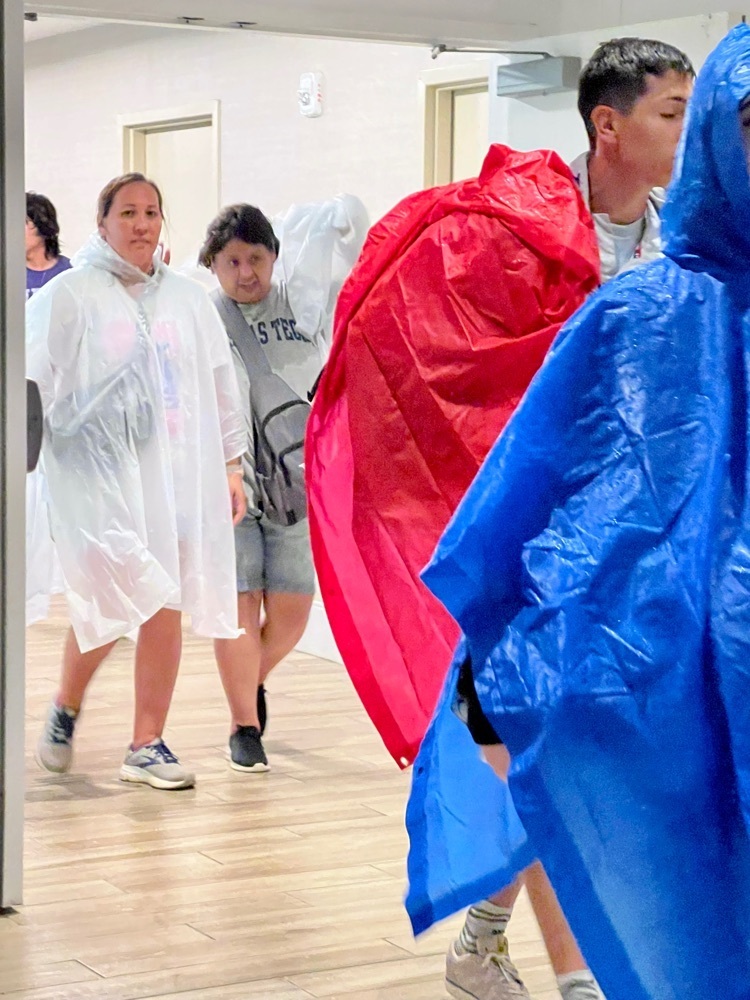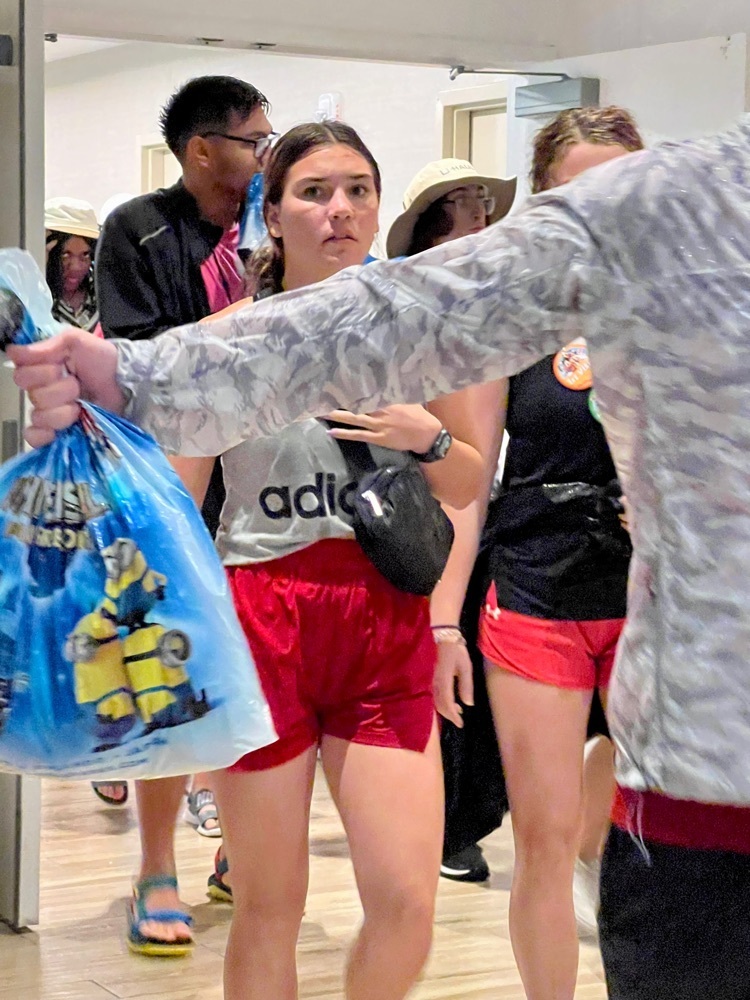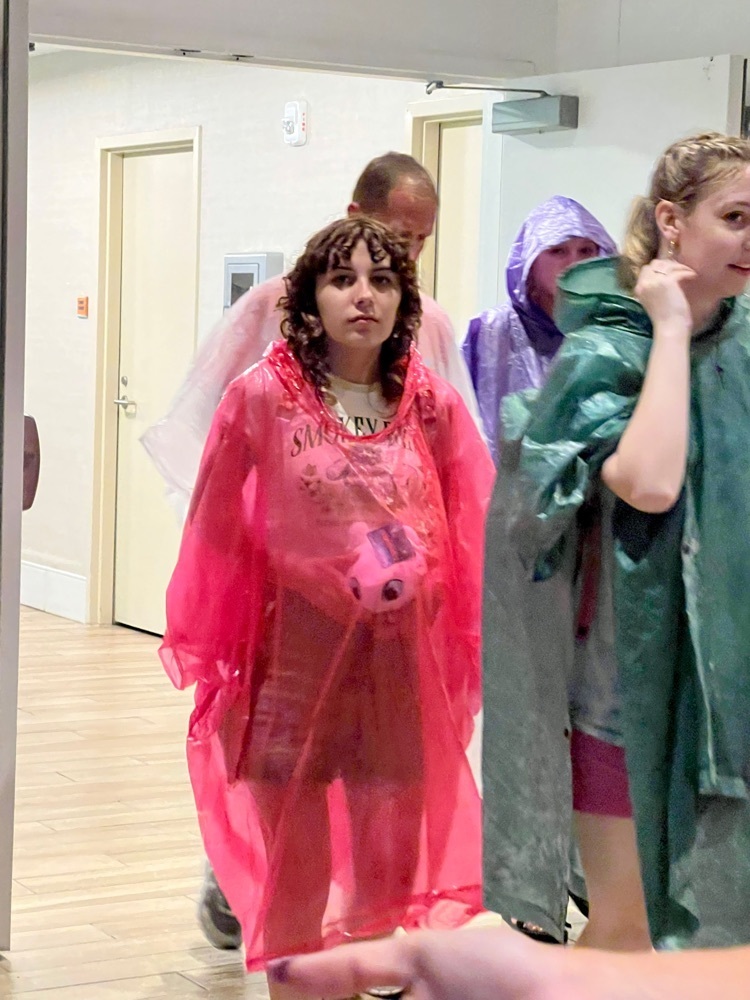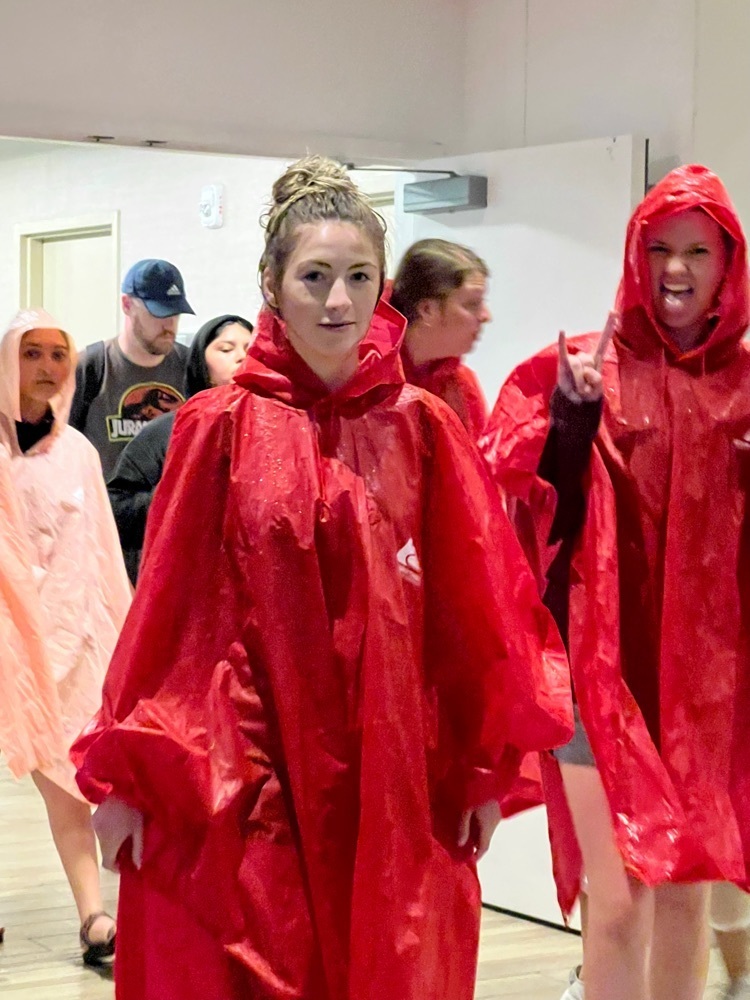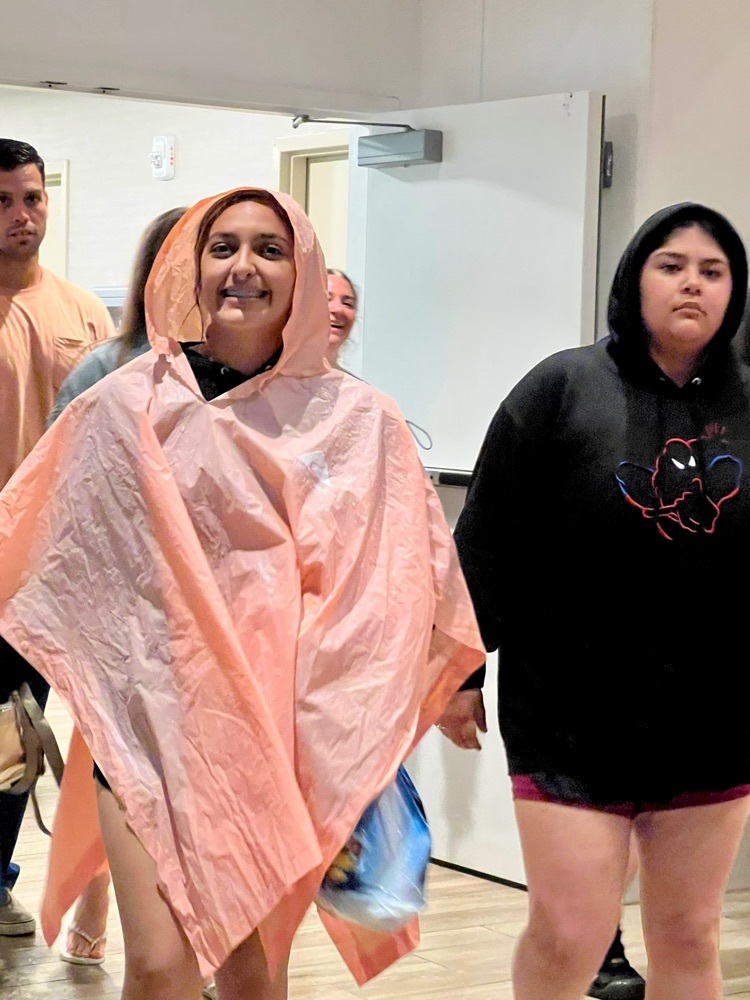 Seniors will remember the afternoon of their 1st day day at Universal Studios as they got poured on and came into the hotel last night soaked to the core! Last full day of parks today as we tackle Universal again. (Set 1)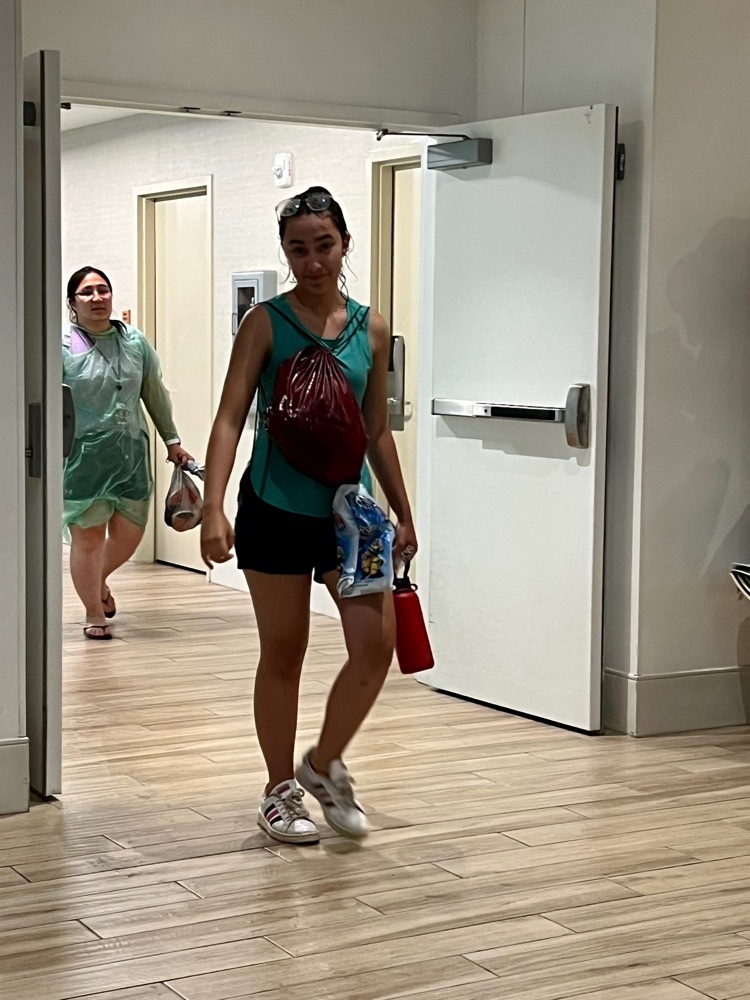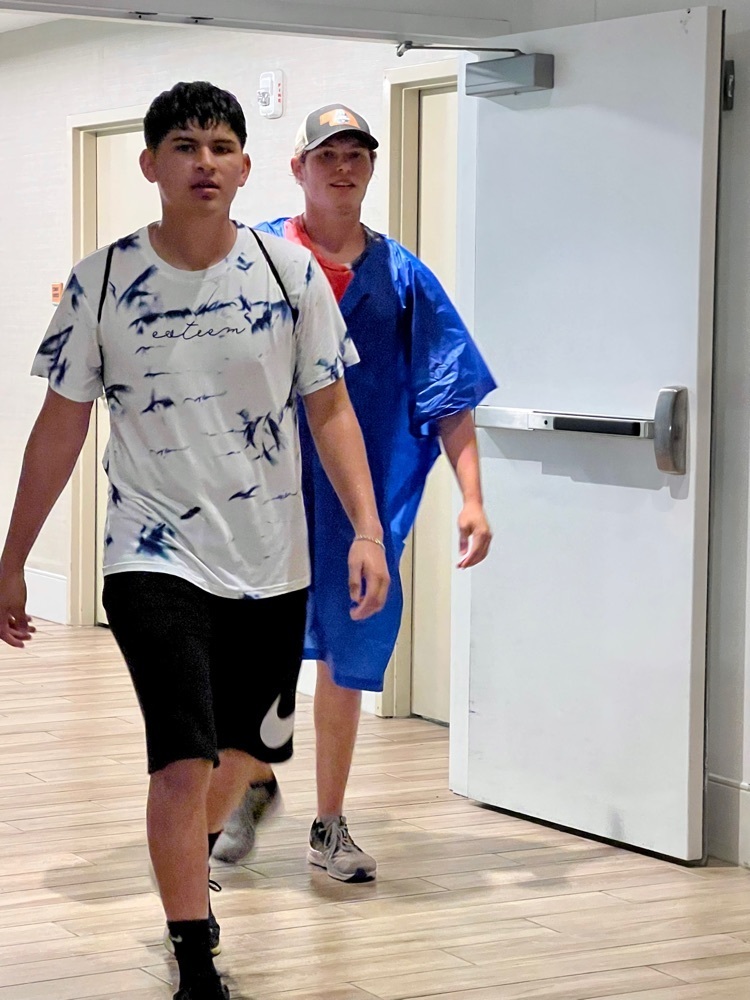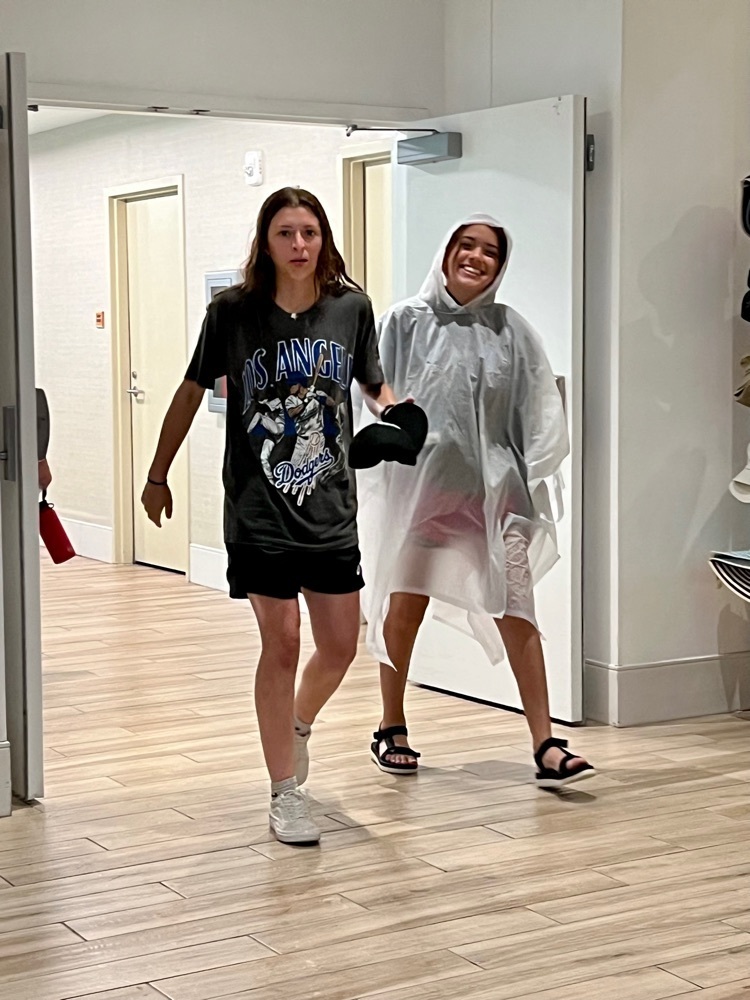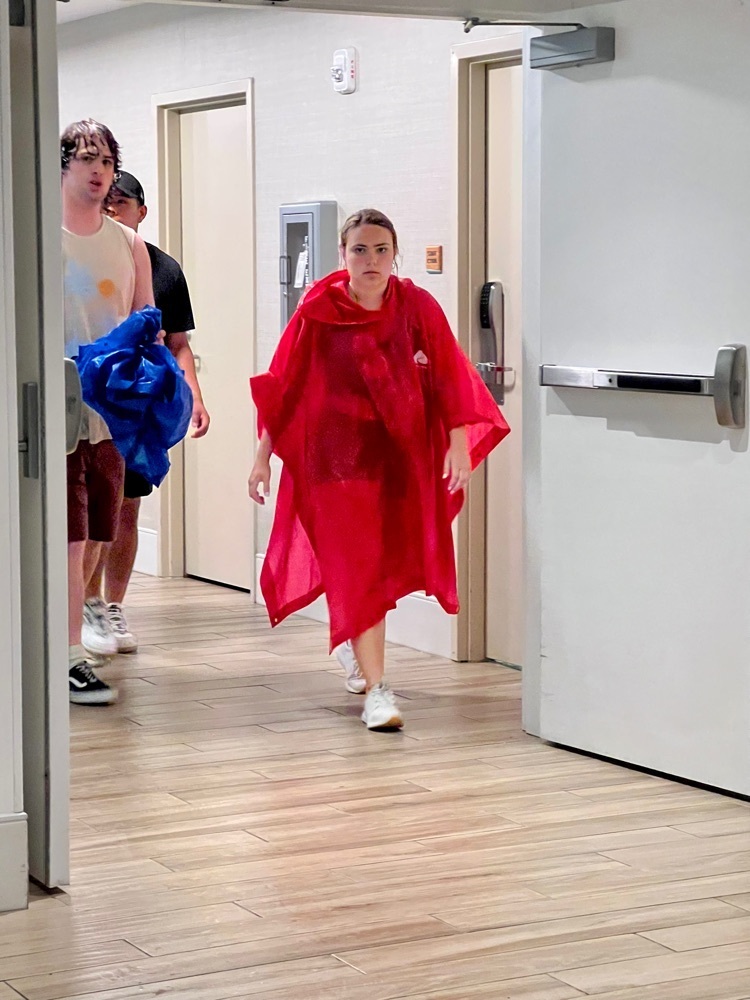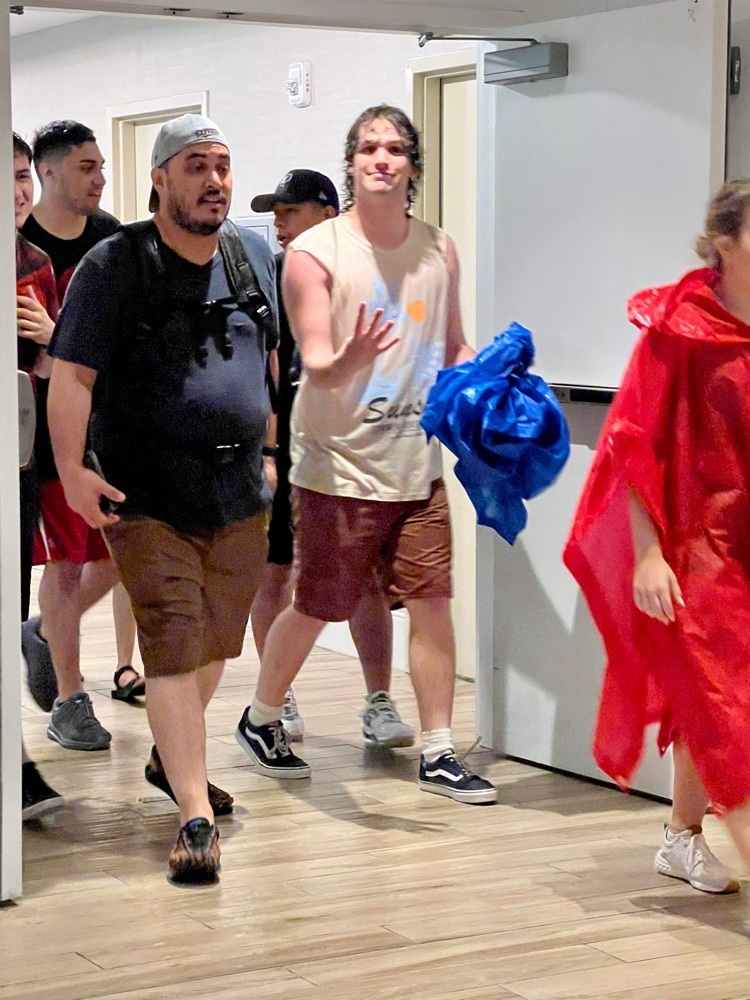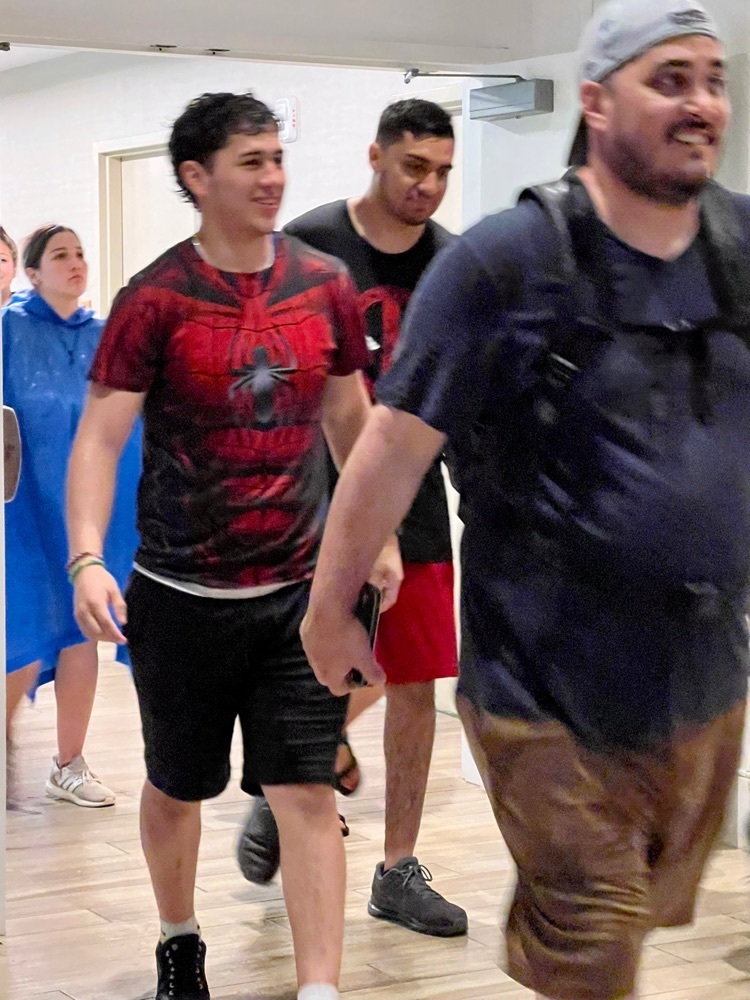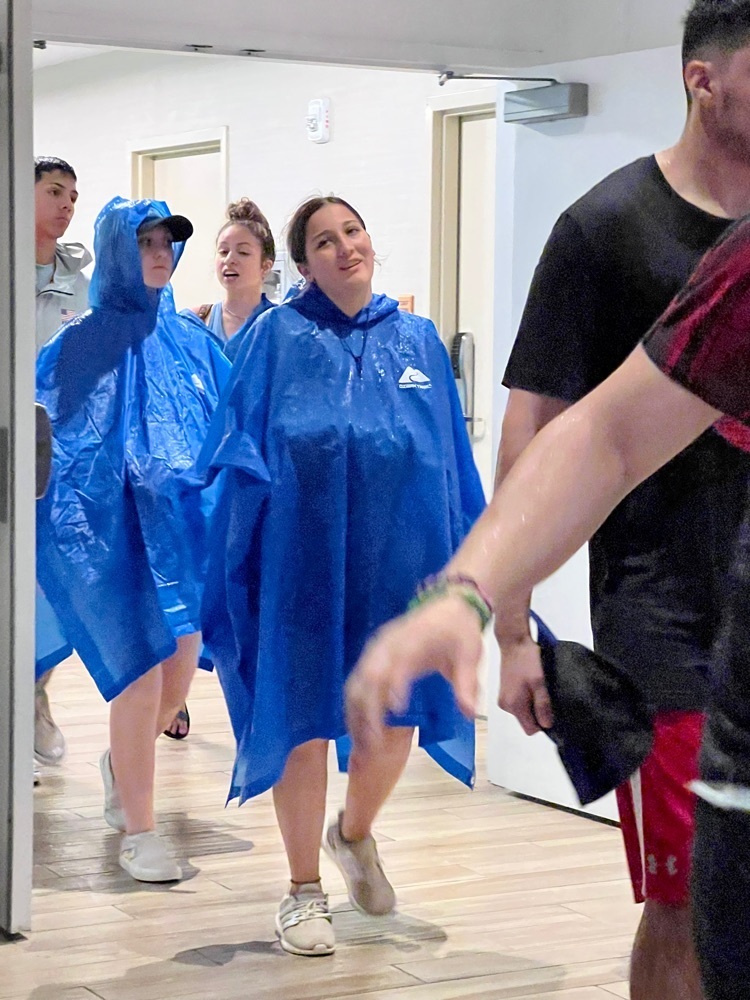 Senior Bags is a time honored tradition for Sundown ISD going back many years! Times have changed and so have the bags… duffle bags have replaced the garment bag… but one thing that has not changed is the love that the staff has for the students. A huge thanks to Ethel Green for the embroidered initials on the bags and also to all the staff that donated! Seniors are already getting use out of these bags on their Senior Trip!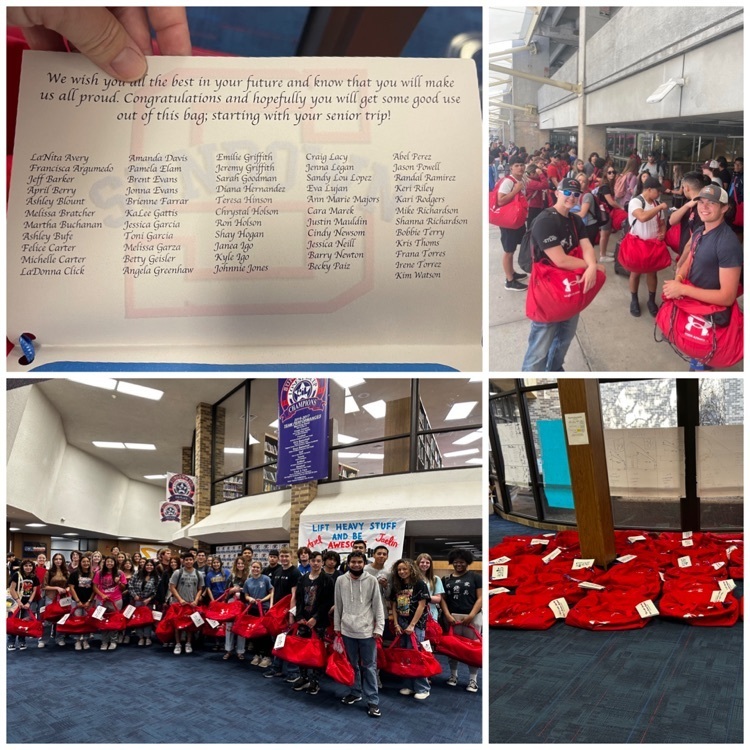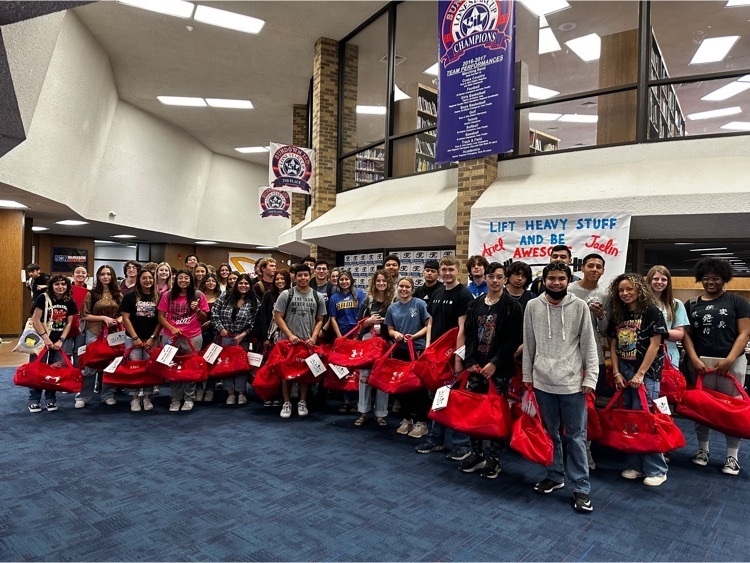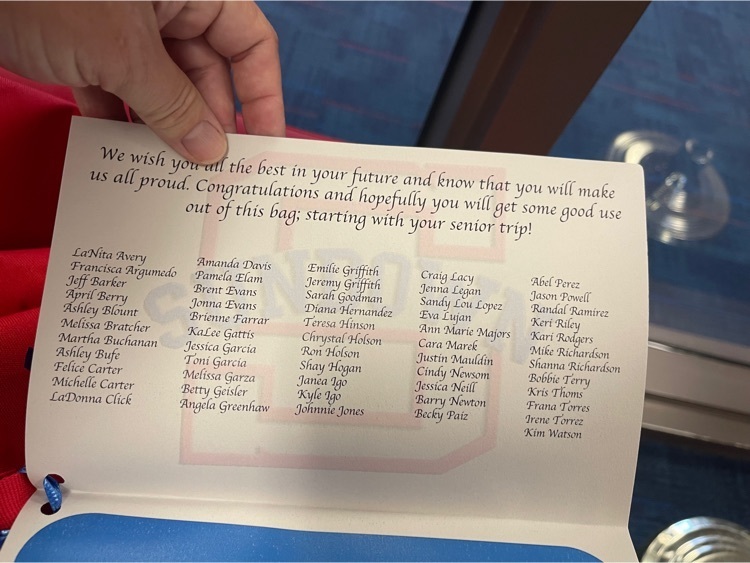 Senior trip plane is safely on the ground in Orlando! Let the adventures begin!

Koy Torres Accepted Into the United States Air Force Academy Congratulations to Sundown HS Senior Koy Torres for being accepted into the USAFA! He has been waiting all school year to hear if he was accepted… and was treated to a nice surprise after todays Regional Quarterfinal Game held at O'Banion field in Lubbock. He received a nomination from Jodey Arrington for acceptance into the Air Force Academy, and members of his office were in attendance to surprise him with his formal acceptance, along with a video from Representative Arrington! In addition to the normal application process, Koy had to secure a nomination from a Member of the U.S. Senate or U.S. Representative. Each Member can have five appointees attending the USAFA at any one time. Koy managed to get a nomination from U.S. Representative Jodey Arrington, serving the 19th congressional district. Koy began the year committing to the process of acceptance into the Air Force Academy. He sacrificed many weekends to the grueling application, fitness tests all the while serving as an integral member of the State Qualifying Cross Country Team, Football player, Academic UIL Regional Qualifier, State Qualifier in Track, member of the Regional Quarterfinals Baseball Team, and deservedly earning the Blue Collar Award as well as the title Mr. SHS! We couldn't be prouder of our Roughneck! Koy Torres is a special student athlete and is destined for a bright future! Today was a special day for Koy Torres and his parents Kevin and Frana Torres. This has been a labor of love, a lot of sleepless nights and a lot of worrying in anticipation for this special moment… and special it was! #GreatDayToBeASundownRoughneck