Attention Middle School Parents: Information Regarding STAAR Results & Summer School STAAR Results: We have received partial scores from the STAAR Test. If you are wanting to know your child's results, Mr. Salazar will be available at the Middle School Office from 10 AM - Noon on Friday, May 27th to give student's their results. We still don't have any results from tests that were taken on paper. We do have the results of the tests that students took online (6th-8th Reading, 8th Science, 8th Social Studies). If you are not available to come by, we will mail home results next week. For those that are required to come for Summer school, we will make phone calls on Friday morning (May 27th) to inform the student and parent of their required attendance. We will also make the phone call to those students that are required to stay based on grades. Summer School Information: June 1st - June 21st Session 1: 8 AM - 10 AM (Breakfast from 8-8:30) Session 1 (Math): 6th & 7th Grade Math with Mrs. Terry Session 1 (ELA): 8th Grade ELA with Mrs. Click-Maynard Session 2: 10 AM - 12 PM (Lunch from 11:30-12) Session 2 (Math): 8th Grade Math with Mrs. Terry Session 2 (ELA): 6th & 7th Grade ELA with Mrs. Click-Maynard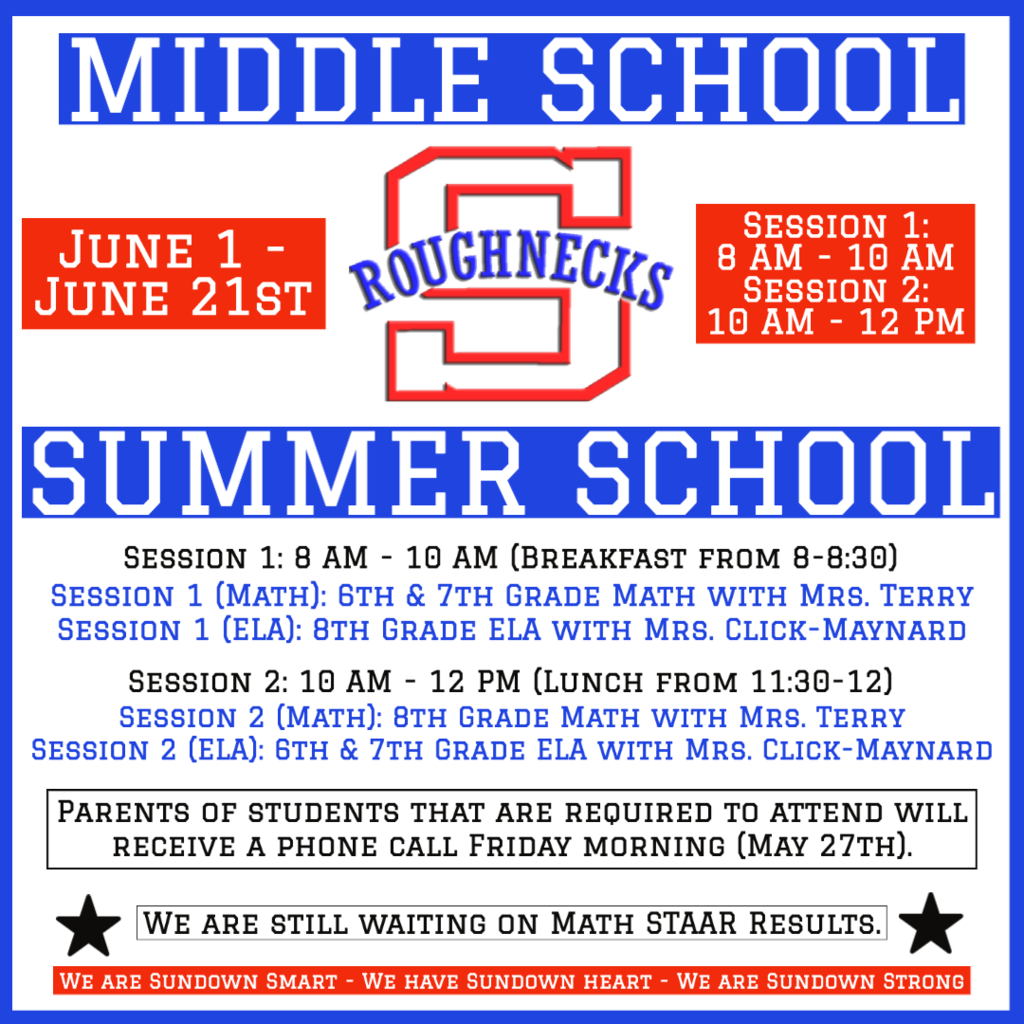 Important Graduation Info: We need all graduating seniors in the auditorium for practice at 10:00 on Friday morning. They will then report back at 6:00 to get ready. Doors to the auditorium will open at 6:45 for the ceremony that begins at 7:30. Looking forward to a great evening celebrating the class of 2022.

Parents, I just wanted to give you all an update on STAAR scores. Paper test results have been delayed across the state. It will be at least next week before we know how your child did. Because of this, we will be pushing back the start of summer school from May 31st to June 6th. This will give us time to get STAAR scores in, analyze them, and to get a more accurate idea of who would benefit from extended education through the summer. Thank you for your patience as we wait on results. Thanks, Jason Powell

Congrats to these state medalists and their coach! Karli Torrez State Champion Poetry! Watson Evans Silver medalist Poetry! Hunter Russell 4th place medalist Prose! Their coach…Emily King!! Great Job!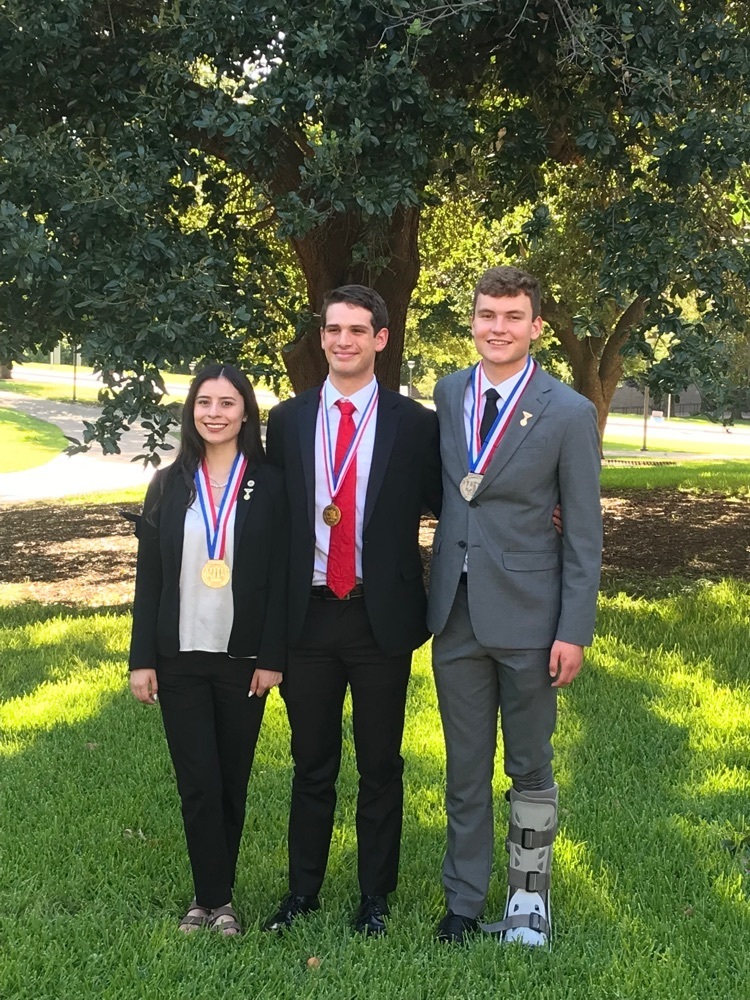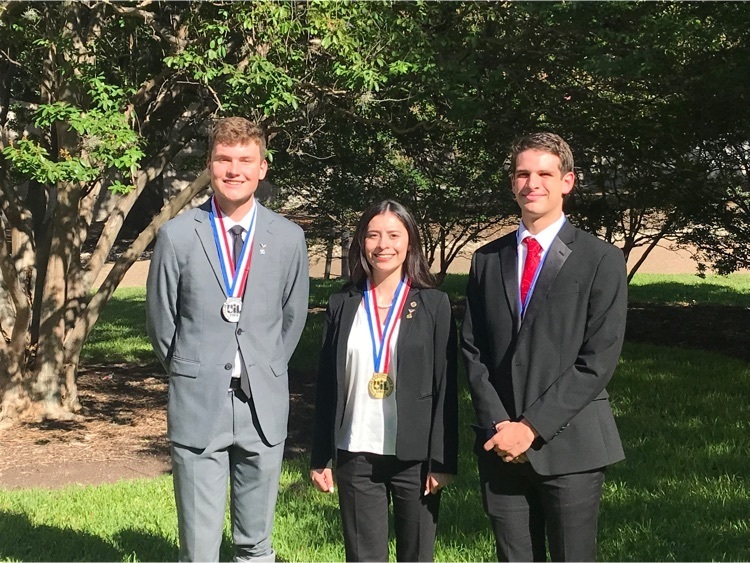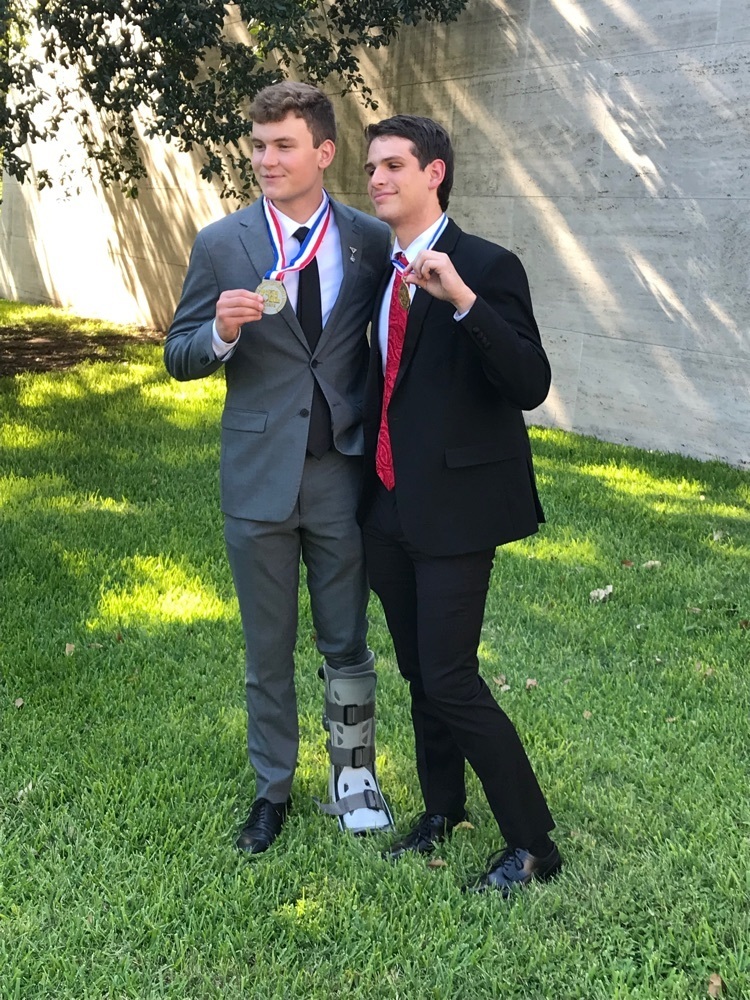 Good luck to our State Qualifiers competing in Austin this morning at the STATE Academic UIL Meet in Speech and Debate! They have all qualified for the Finals Round! Wow! We are so blessed to have Mrs. Emily King leading the pack! She is a familiar face in Austin at the State Meet as many former Roughnecks and Roughettes have been fortunate enough to have her as their speech and debate coach! Watson Evans - Poetry Interpretation Karolynn Torrez - Poetry Interpretation Hunter Russell - Prose Interpretation #WeAreSundownSmart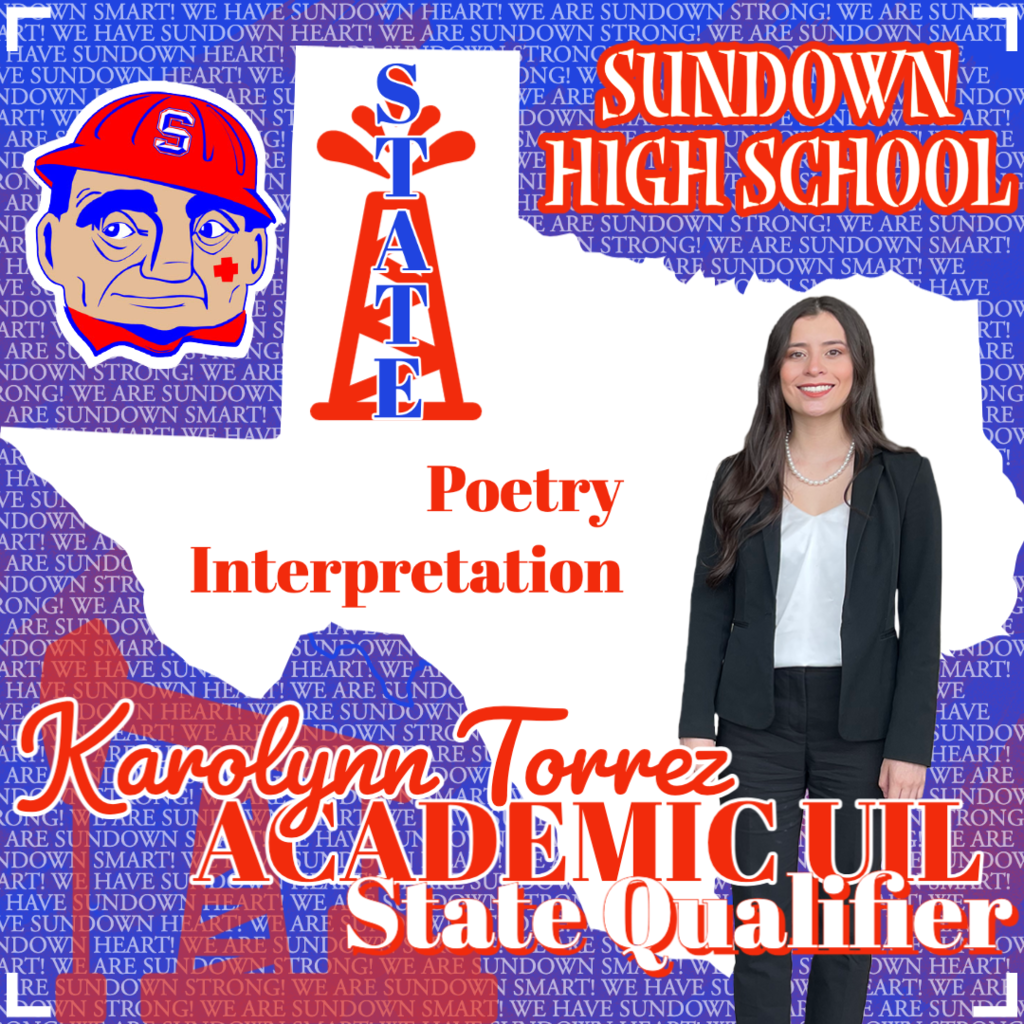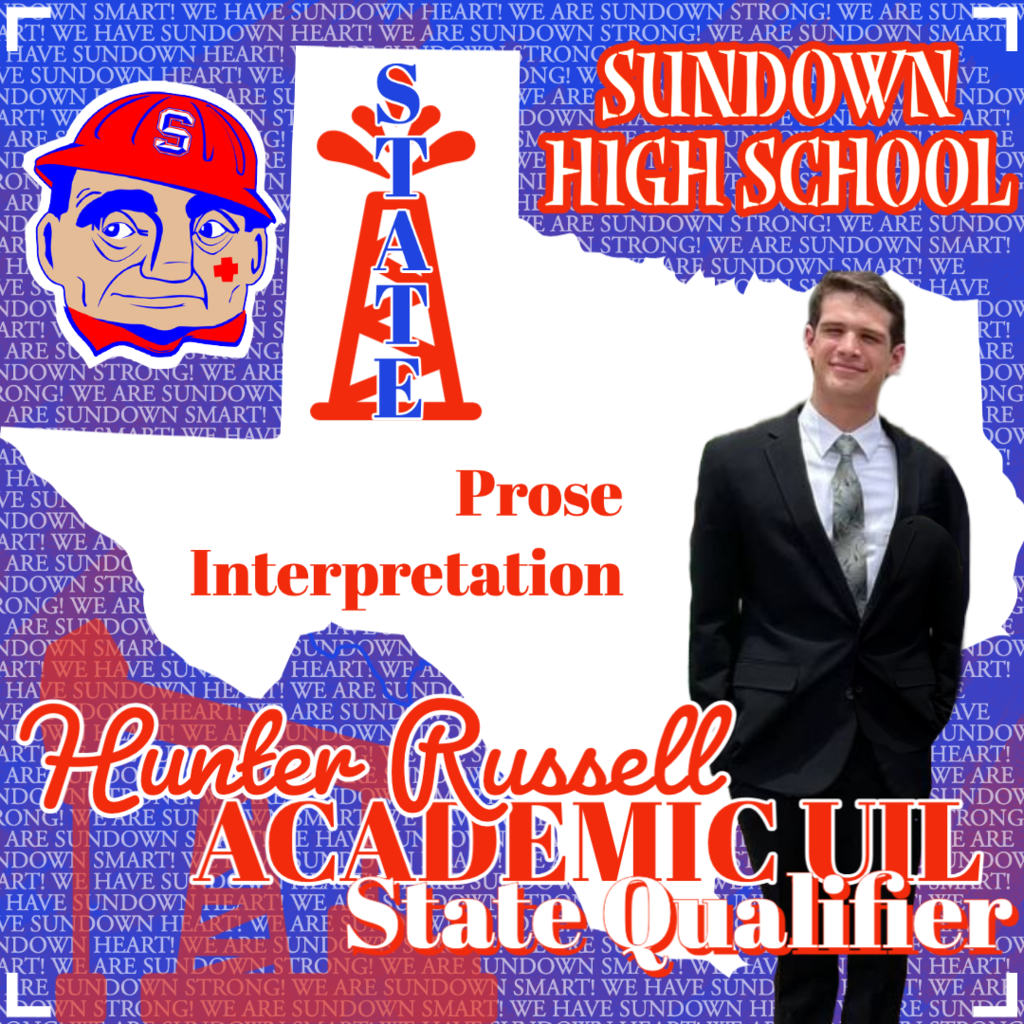 Our heartfelt condolences to Robb Elementary and Uvalde ISD. Students, educators and families from Robb Elementary have been shaken to their core today. We pray that they feel the love and support from communities like Sundown ISD and numerous others in our region, our state, and our nation during these difficult times. We pray for healing and for a blanket of comfort and security as they take on the challenge of what the future holds for the families, the school and the community of those that were affected. This is yet another reminder how valuable and precious life is. Hold your loved ones close today and remind them how much you love them. Prayers for Uvalde. Our Sundown Heart is with you today.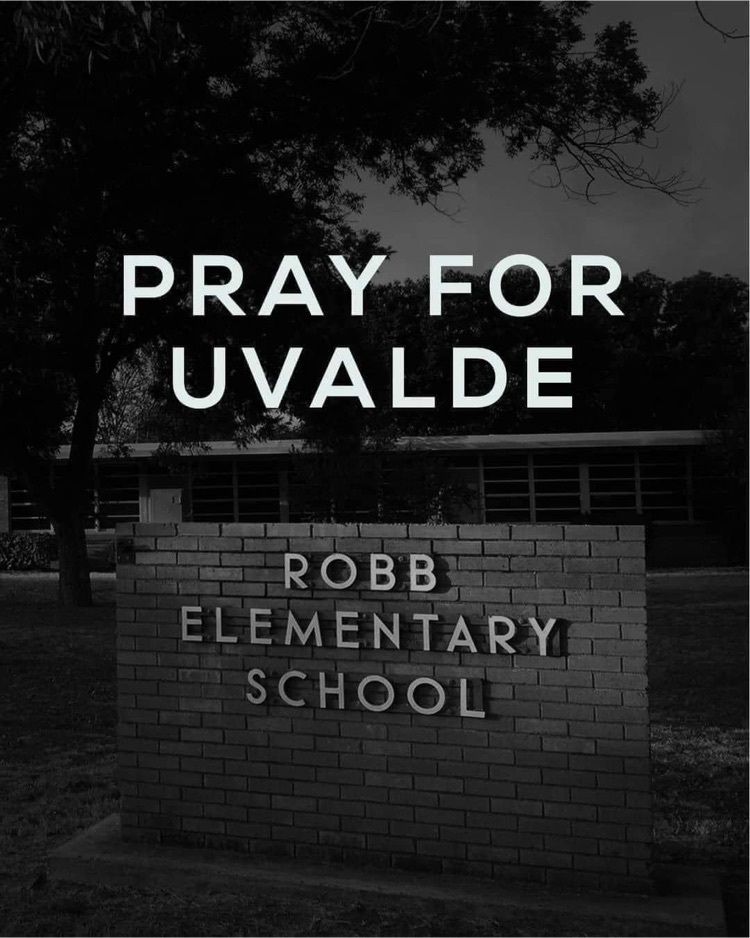 Softball All-District Honors: Congratulations to these Roughettes for a great season! Academic All State 1st Team - Alice Melendez Academic All State Honorable Mention - Kaitlyn Lujan 1st Team Pitcher - Daniella Reyna 1st Team Outfielder - Ashlyn Lara 1st Team DH - Ariel Hernandez 1st Team Utility - Alice Melendez 2nd Team Catcher - Sahaira Reyes 2nd Team Infielder - Ella McCormick 2nd Team Outfielder - Allie McCormick Honorable Mention - Ericka Posadas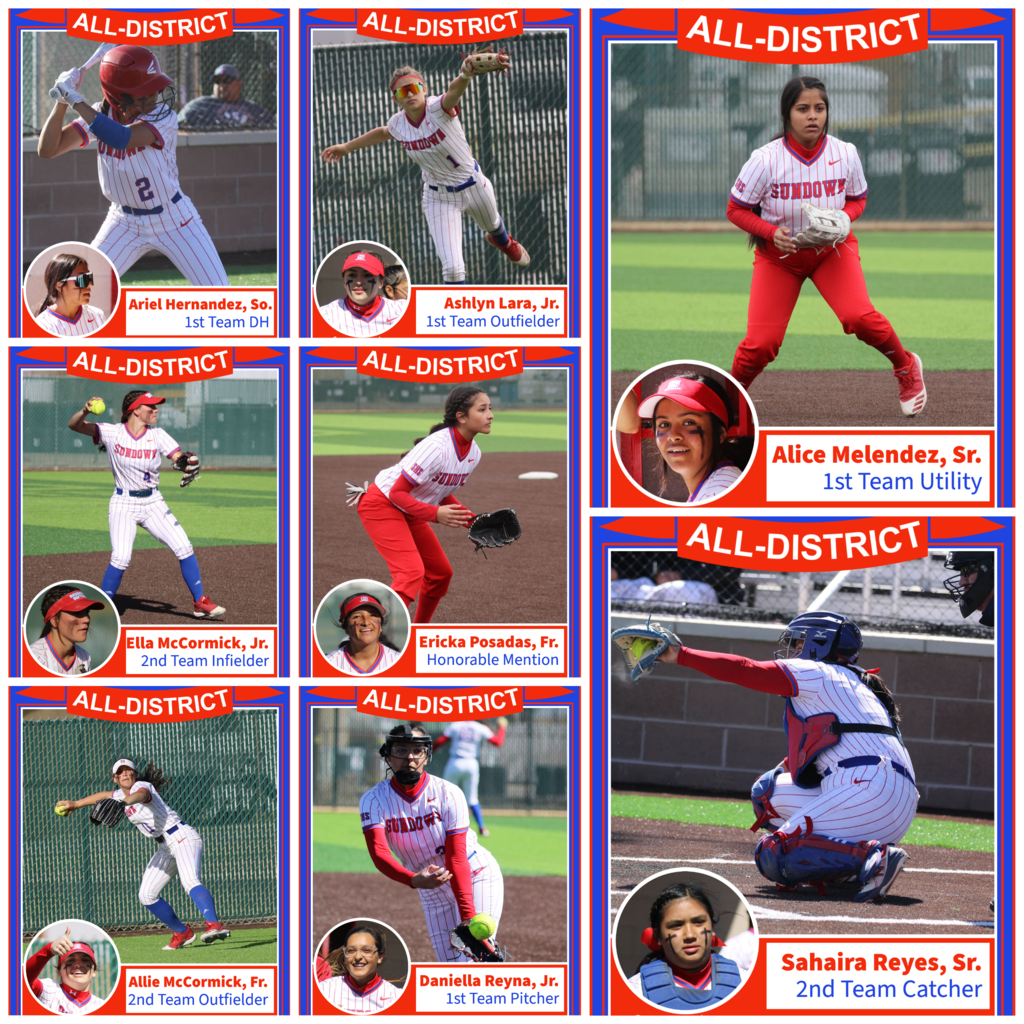 Updated Summer Facility Hours: 7 AM - 11 PM Everyday! Questions: Email
msalazar@sundownisd.com
Facility Cards are available in the MS Office ($25 for Community Members over 21). Those that have requested cards, they are ready for pickup at the MS Office!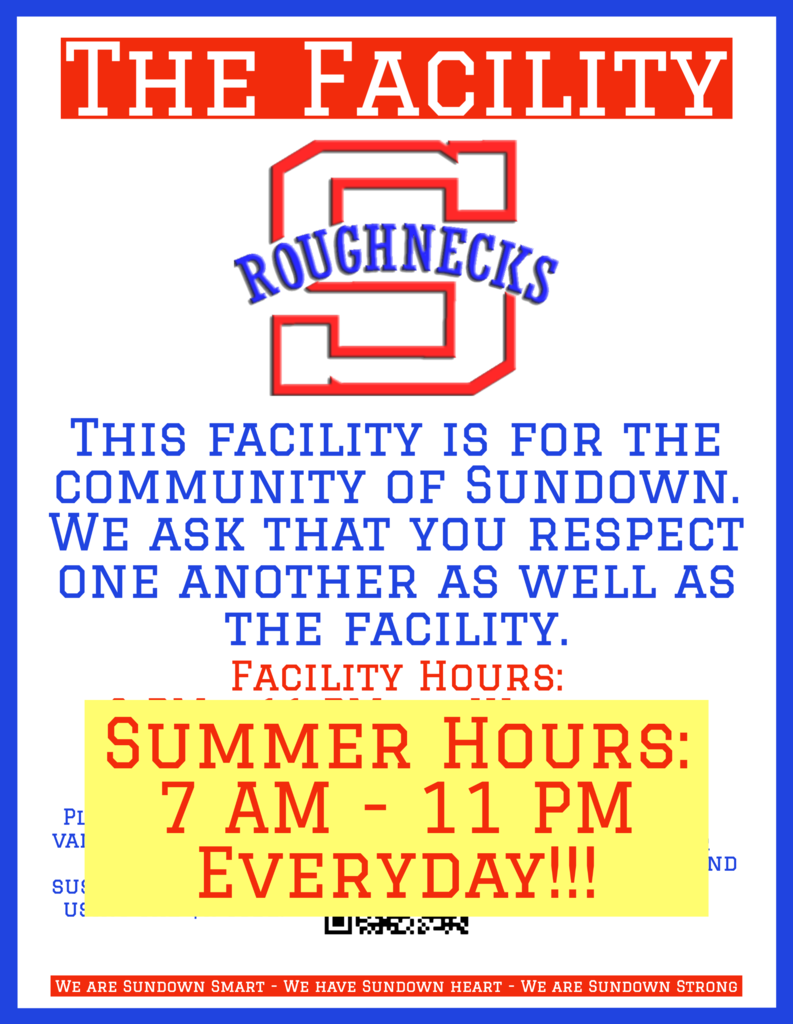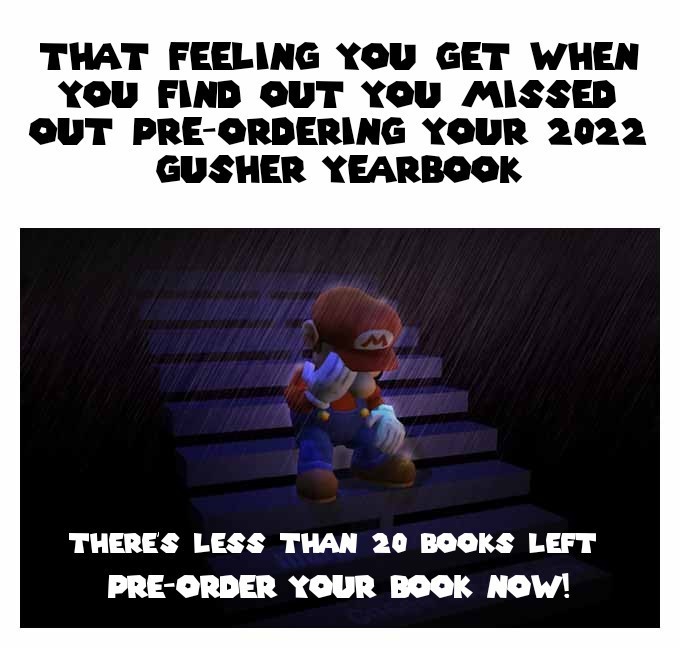 Graduation Information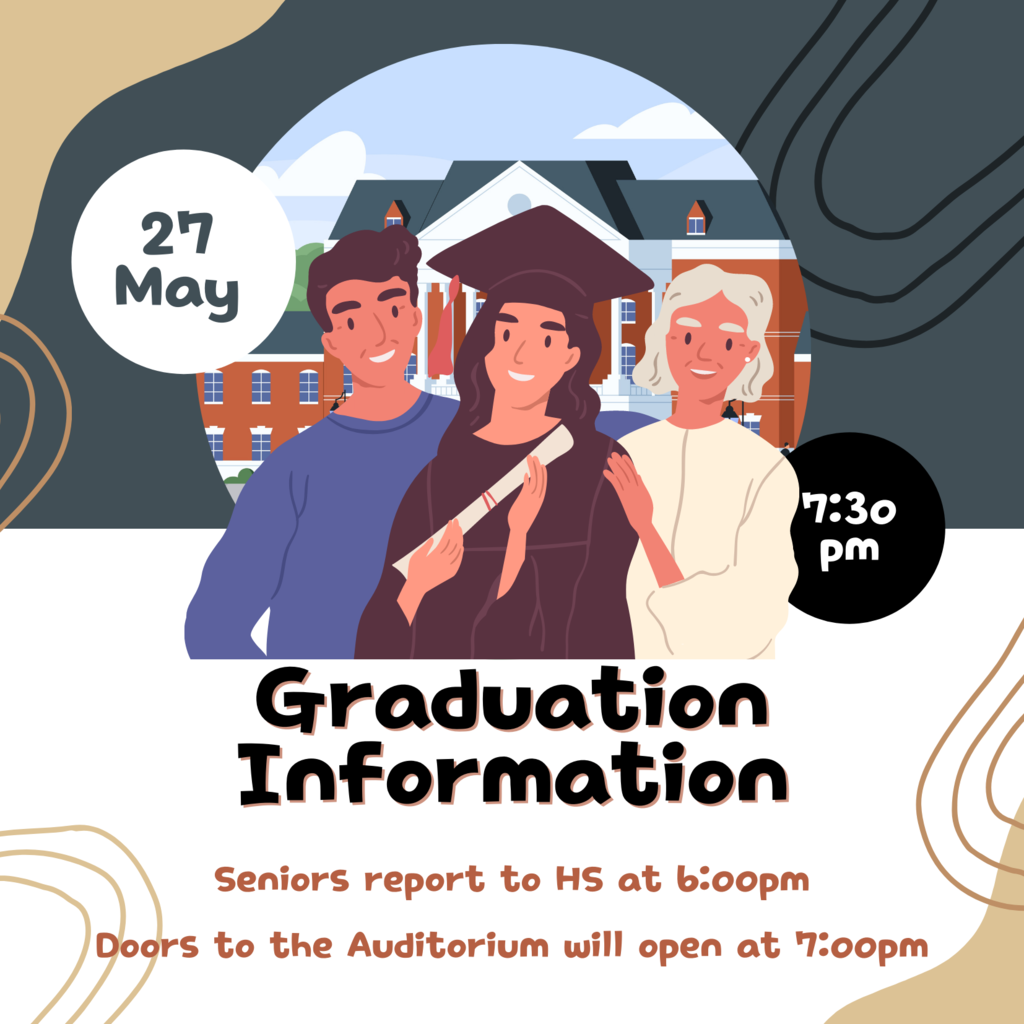 Message for the Pride of the Oil Patch members going to South Padre. We are just over 2 weeks away from South Padre Island! A full itinerary will be available later today, as well as suggestions of what to pack and a few other details. This information will be available ONLY to students, their parents, and sponsors going on the trip, and ONLY through the "Remind" groups listed below. Please sign up ONLY for the one that applies to you...I will approve certain people for certain groups. **We have decided not to have another parent meeting before the trip! However, if you have questions or would like to visit after reading over the itinerary and other information, I will be glad to do so! Email or message me on Facebook. STUDENTS Send this text message: @spirough To this number: 81010 TRIP SPONSORS Send this text message: @spisponsor To this number: 81010 PARENTS Send this text message: @spiparent To this number: 81010

SHS enjoyed an end of year play day on Monday. Special thanks to United Supermarkets in Levelland for their $50 donation for food to help feed all 181 high school students. Students ate hot dogs and hamburgers, then played games indoors and outside. In the pic below, seniors Kylee Newsom and Avery Avery cooled down on the water slide once the temperature neared 100 degrees.

Congratulations to Senior JoAnna McAdams who was named to the Texas High School Coaches Association (THSCA) Academic All-State 1st Team for Golf. Class rank, SAT/ACT scores, and GPA were all considered, which JoAnna excelled in all of them. Thank you, JoAnna, for all of your hard work!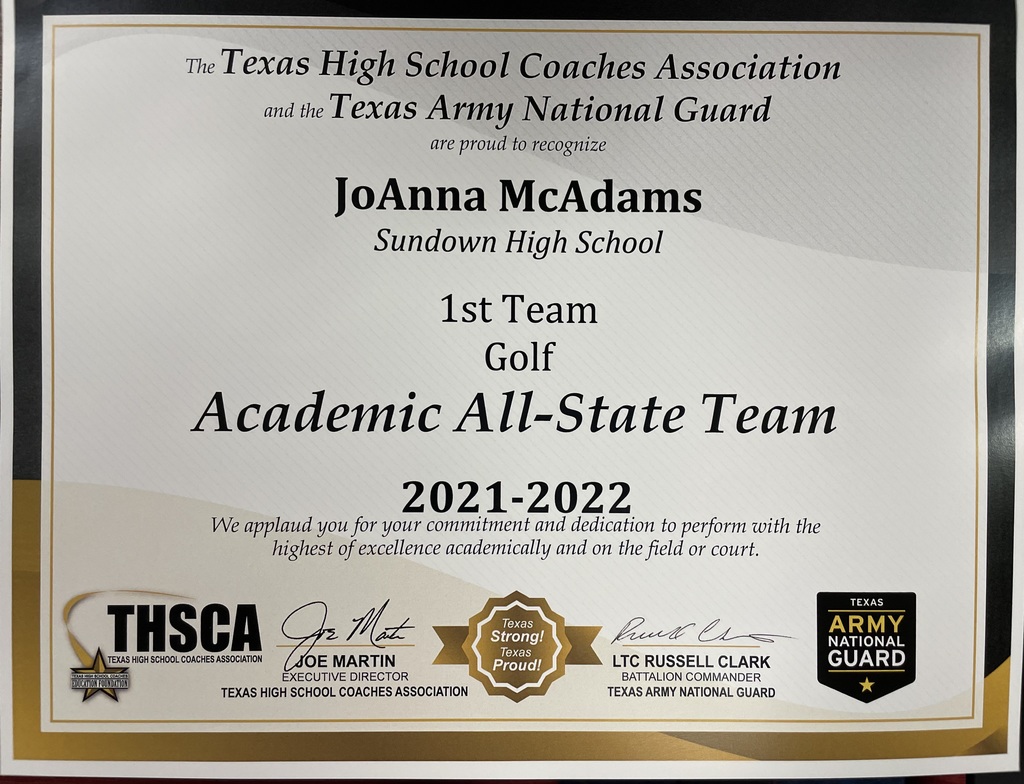 Sundown High School celebrated our 2 retirees, Mike Glaze and Clelia Castillo, with a shrimp boil. Together they have close to 50 years of service to Sundown ISD. We appreciate them for everything they have done! Best of luck to you both and we hope retirement treats you well!!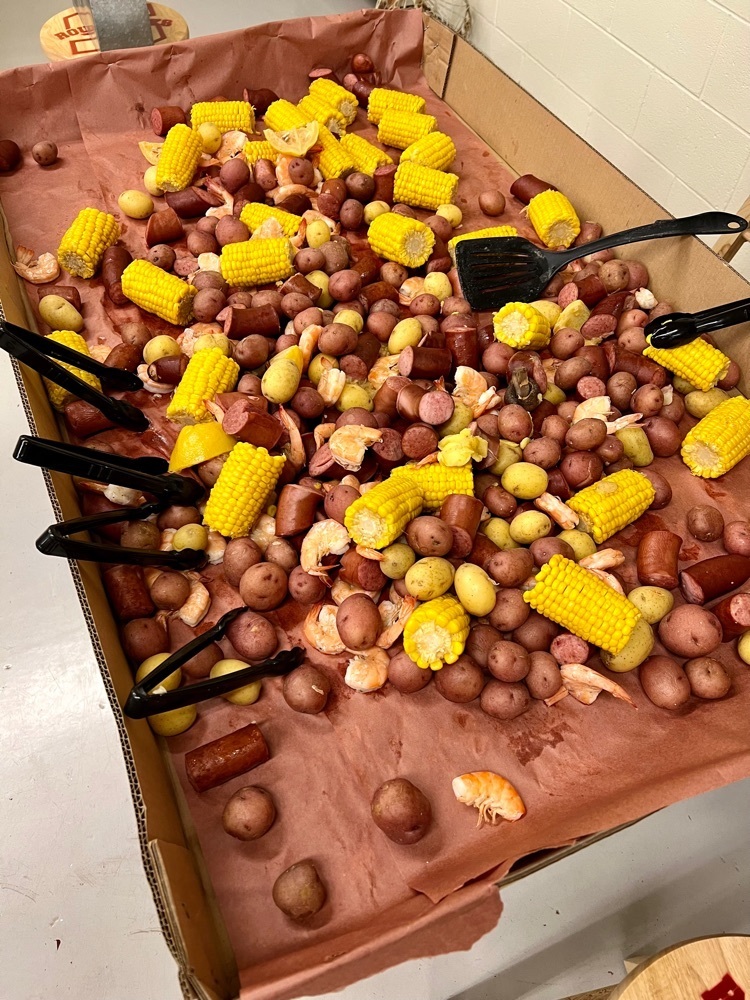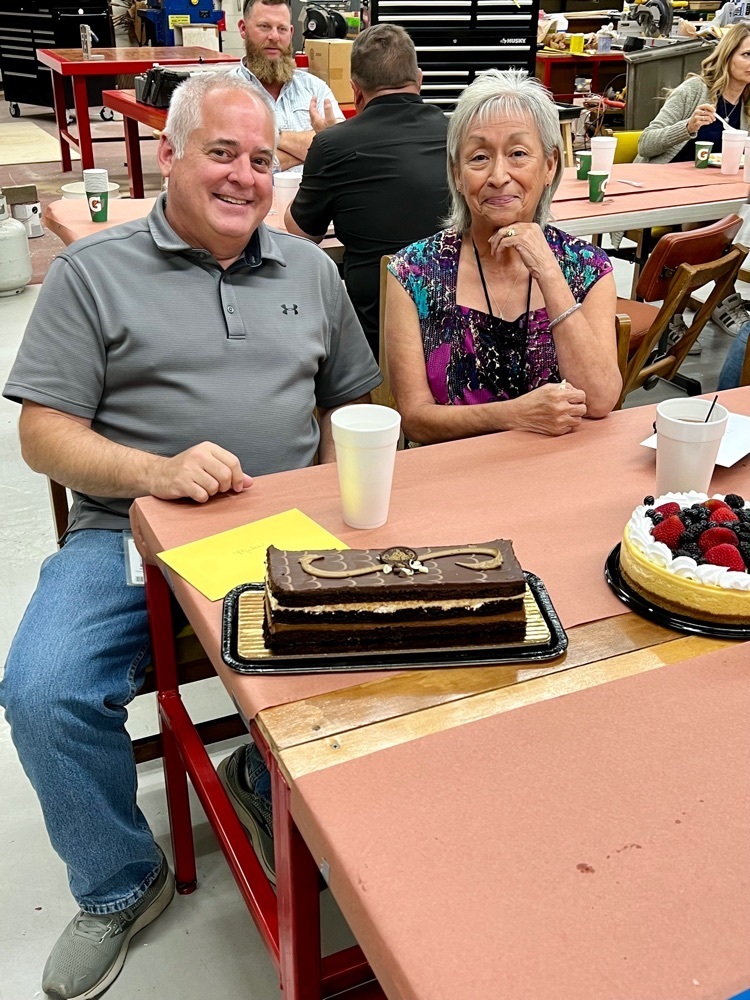 Sundown High School Student Council would like to thank those who volunteered their time to host the Chemical-Free Party on Saturday, May 14th. Students enjoyed food, games, the opportunity to win prizes, and a time being with their friends in a safe and fun environment following their prom. We would like to thank those who supported the event with their kind and generous donations. Our sponsors included: Lowe's, United Supermarket (Levelland), Walmart (Levelland), Costco, Sam's, Chick-Fil-A, McDonald's, Dairy Queen, Canes (4th Street), WhatABurger, Tea2Go (Levelland), Sonic (Levelland), Prosperity Bank (Brownfield), and HEB. We know that events such as this would not be possible without the help and generosity of others. We thank you for your support of our students, helping them stay safe, and encouraging them to be chemical-free. Sundown High School Student Council JoBeth Nichols, Sponsor

Great time at the movies with our 8th Graders! Promotion tomorrow night at 7:30! Hope to see you there!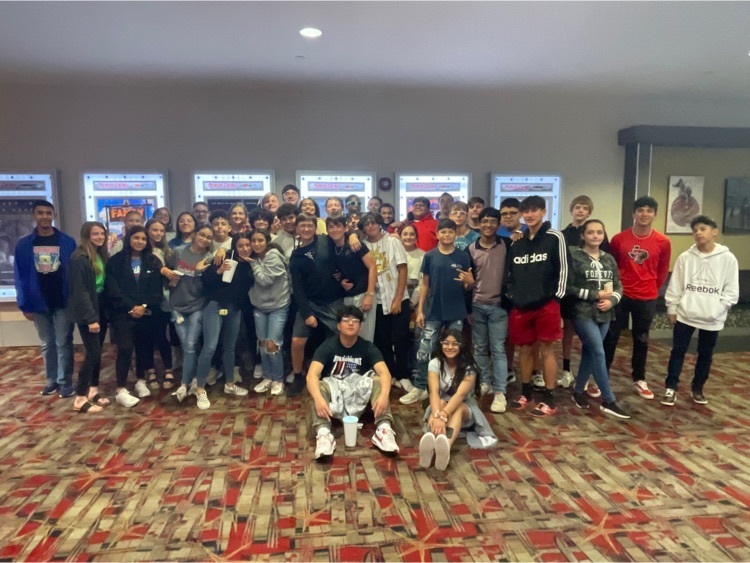 Middle School Awards today! Parents are invited to attend! We are recognizing students for Athletics, Academics, OAP, Robotics, Band as well as individual awards! Hope to see you this afternoon!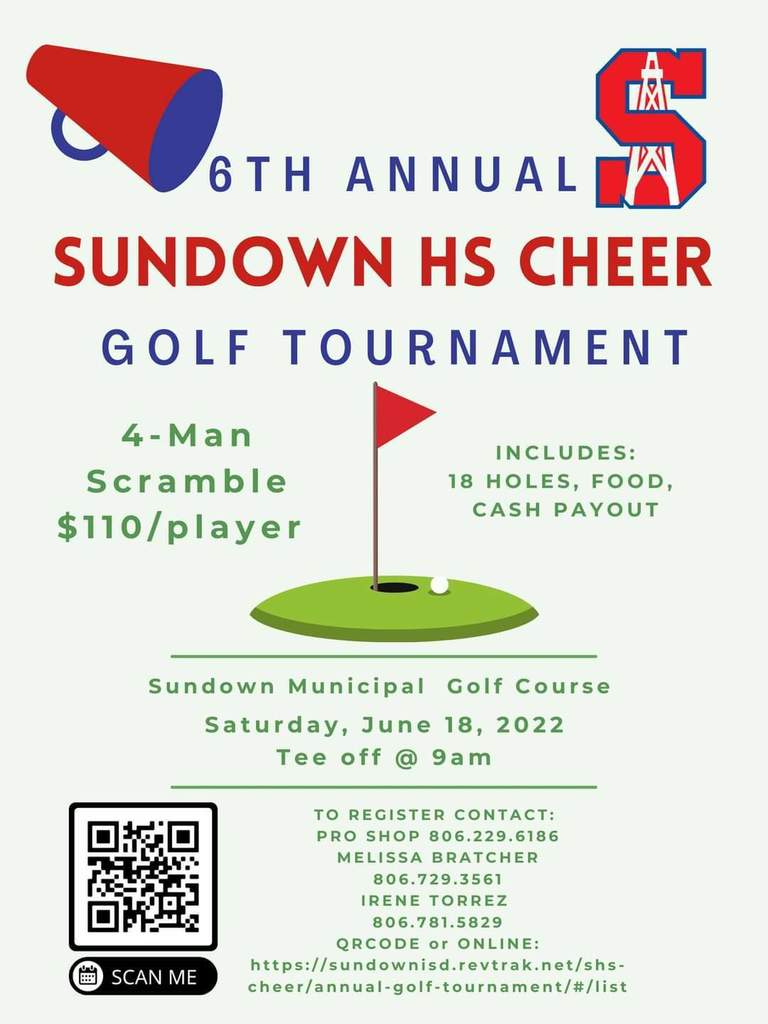 8th Grade Promotion to be held this Tuesday! May 17th, 2022 7:30 PM Sundown ISD Auditorium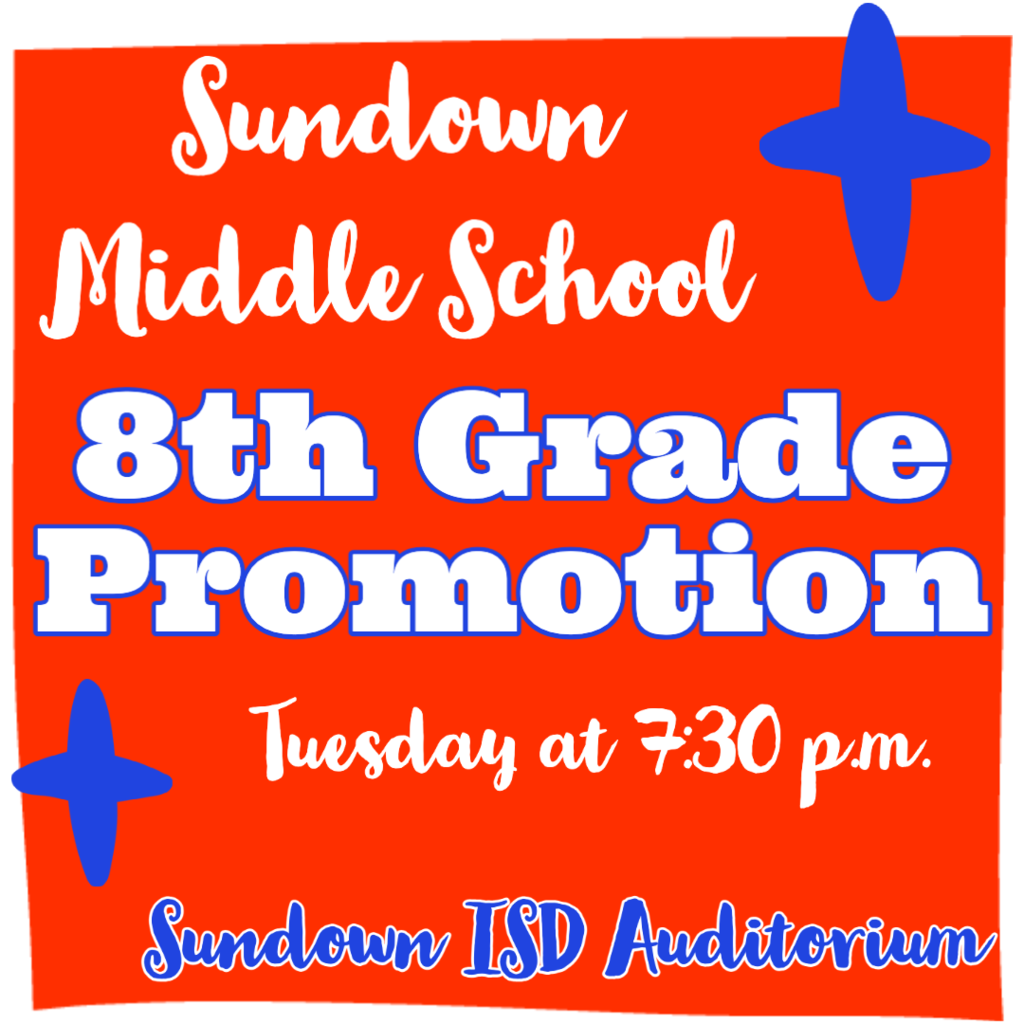 Sundown Middle School Award Ceremony Monday May 16th @ 12:15 PM Sundown ISD Auditorium