Sundown Middle School Award Ceremony Monday May 16th @ 12:15 PM Sundown ISD Auditorium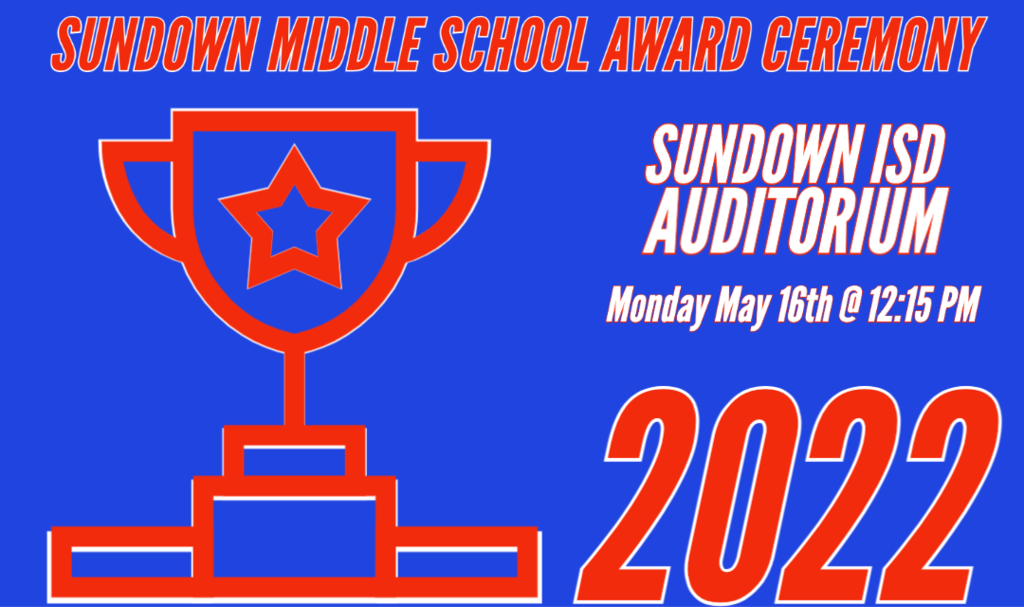 9th Place finish for Koy Torres in the 1600m run! He ran a 4:48.24 today in the mile. We are so proud of Koy for a great race and a great season!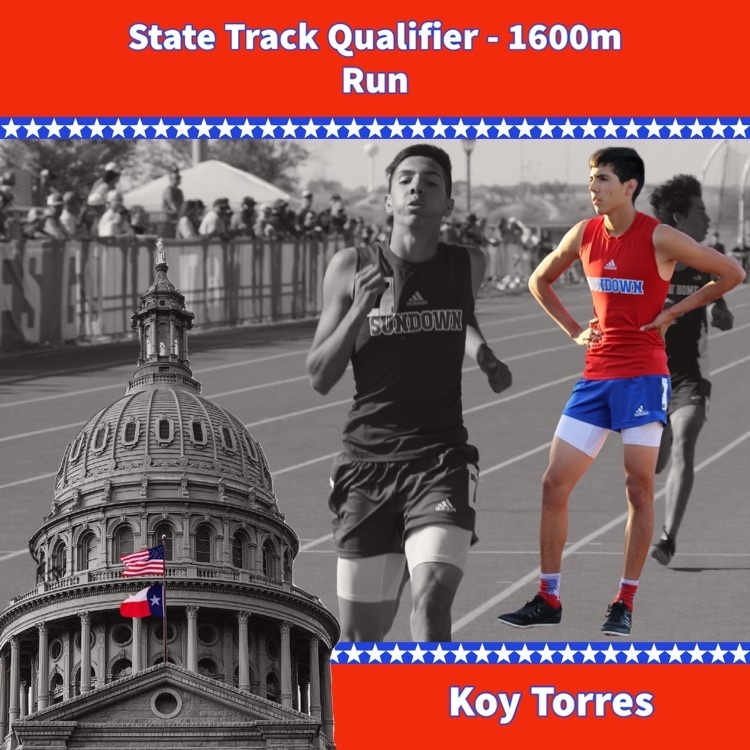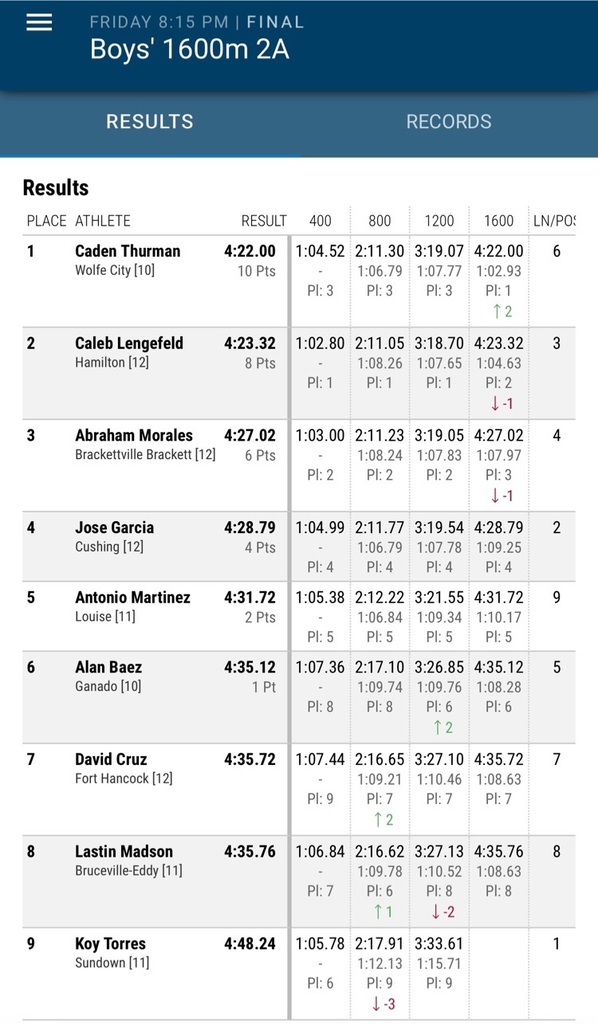 5th Place finish for our Girls 4x200m Relay at the State Track Meet! Our Roughettes represented us well and ran a great race! We are so proud of their efforts and proud of them for a great season! The time between 2nd and 5th Place was only 0.67 seconds! Our red, white and blue definitely battled! Great job Roughettes!!!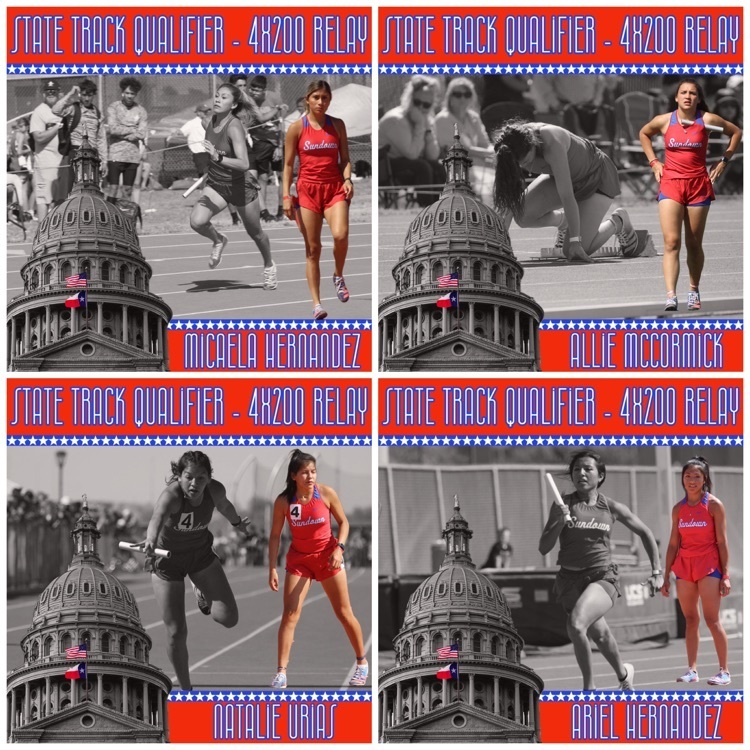 Sundown Elementary Pre-Registration for 3 & 4 year old programs Accepting applications now through the start of next school year 3/4 yr old Program Must be 3/4 by September 1st, 2022 Must be potty trained Have copies of: Social Security Card Updated Shot Records Copy of Birth Certificate Accepting all applications at the Sundown Elementary Office with Mrs. Betty Geisler. For any questions contact Betty Geisler, Elementary Secretary
bgeisler@sundownisd.com
or call (806) 229-3021 ext. 4000.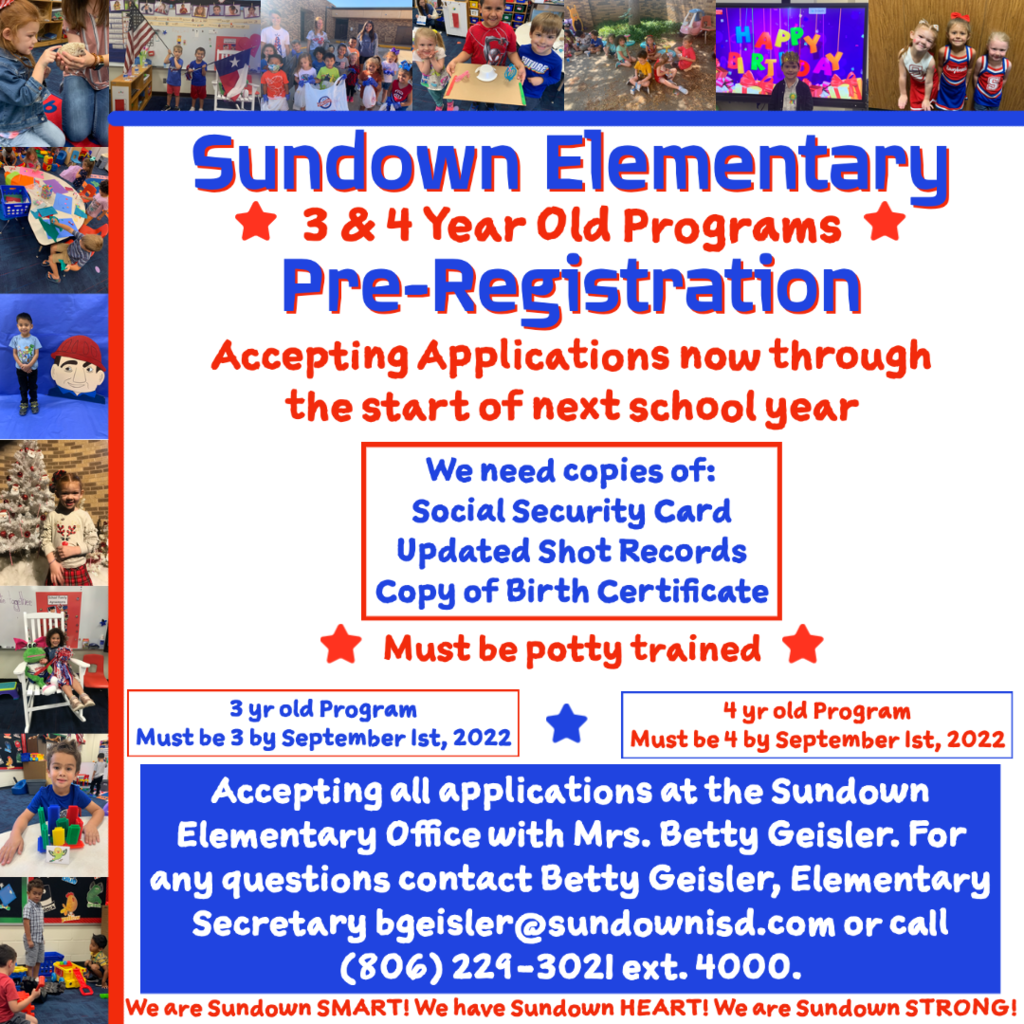 Mathayus McGlasson signs his letter of intent to Southern Arkansas University for marching band and winterguard. SAU is located in Magnolia, Arkansas and Mathayus will join his sister Alyza at SAU. Congratulations Mathayus, SISD is proud of you!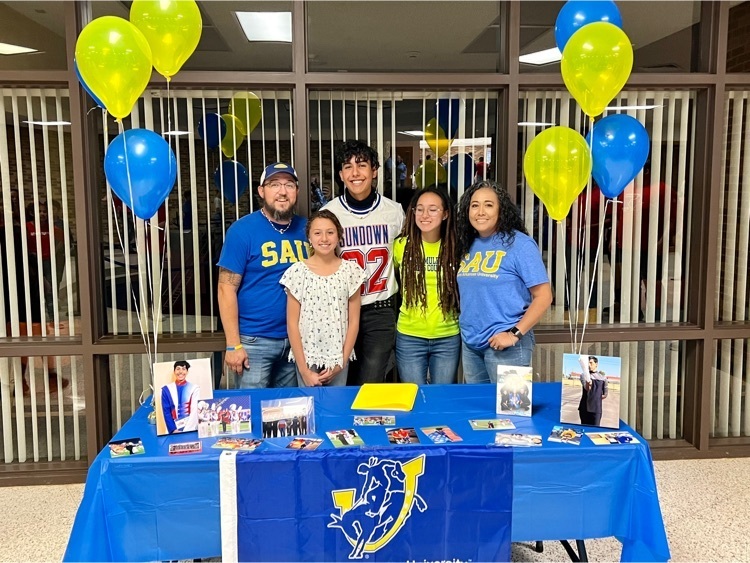 High School Awards Assembly Friday morning at 9:30 AM in the auditorium.

We hope you will be able to join us for the final concert of the season! The Roughneck Band Spring Concert will begin with the 5th grade band at 6:00 pm, followed by our 6th grade, 7th grade, and high school bands. These students have prepared a fun program and are doing a fantastic job! Hope to see you there! Sundown Band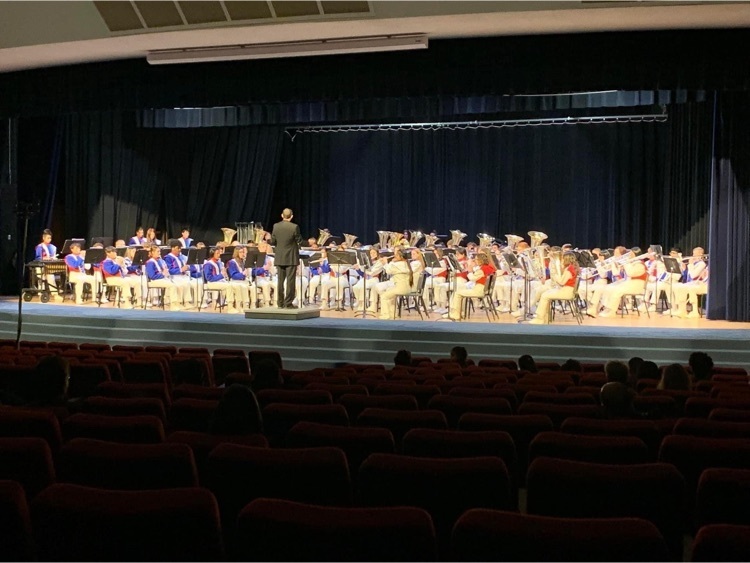 Important form to sign, any SHS student and their guests who plan on attending the Chemical Free Party after prom needs to fill out this liability waiver before being allowed to participate in the activities. This should take less than a minute to complete. Please make sure that any out of town guests are asked to fill this out as well. Thank you in advance, it's going to be a great night of prom and party!
https://forms.gle/KHLfB7mmigXFUn136

State Track Qualifiers! Good luck to our State Track Qualifiers as they head to Austin to represent the red, white and blue! We are so proud of each and everyone of you! Our 4x200m relay consisting of Allie McCormick, Ariel Hernandez, Micaela Hernandez & Natalie Urias will compete at 6:40 PM, and Koy Torres will compete at 8:15 PM. The running events start at 5 PM on Friday, May 13th with our competitors competing at the designated times based on their events. We pray for safe travels as yet another group of Sundown Roughnecks and Roughettes compete at a State Qualifying event! We know you will represent us well!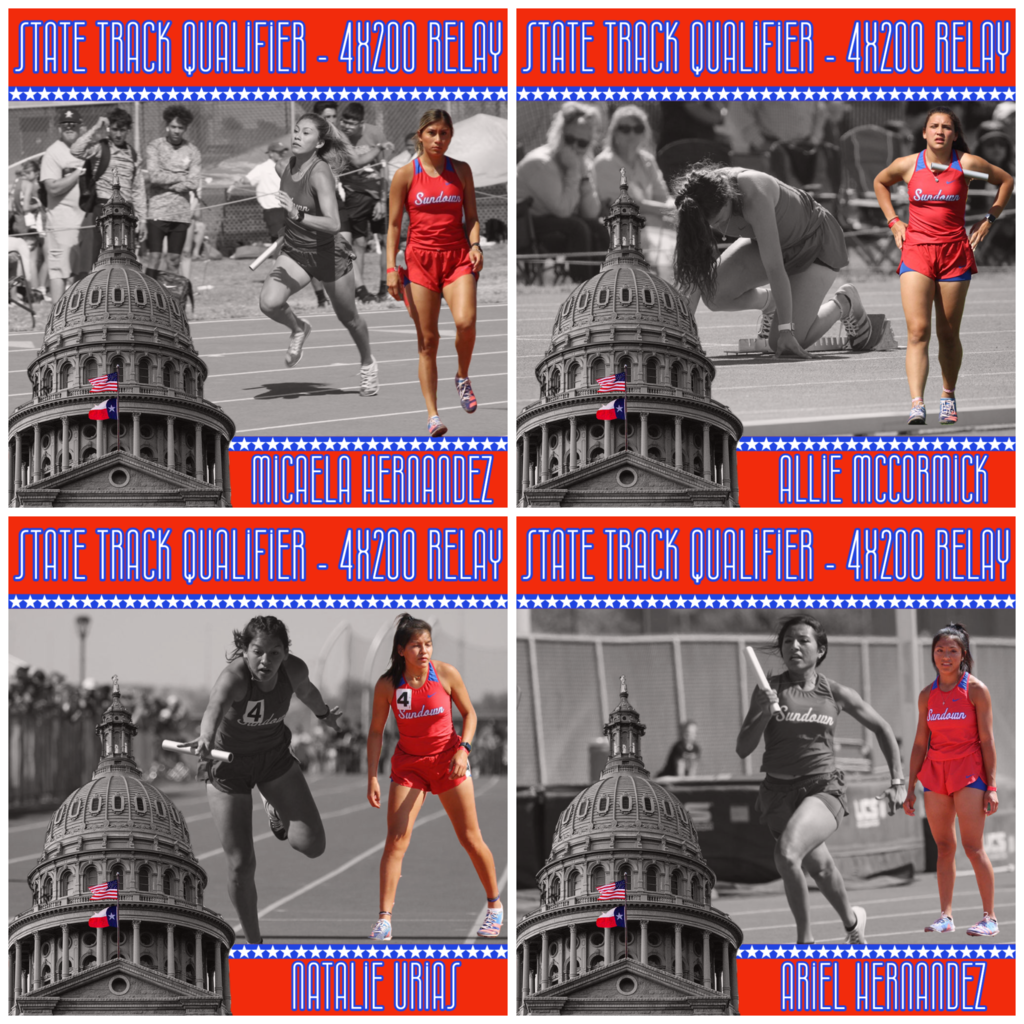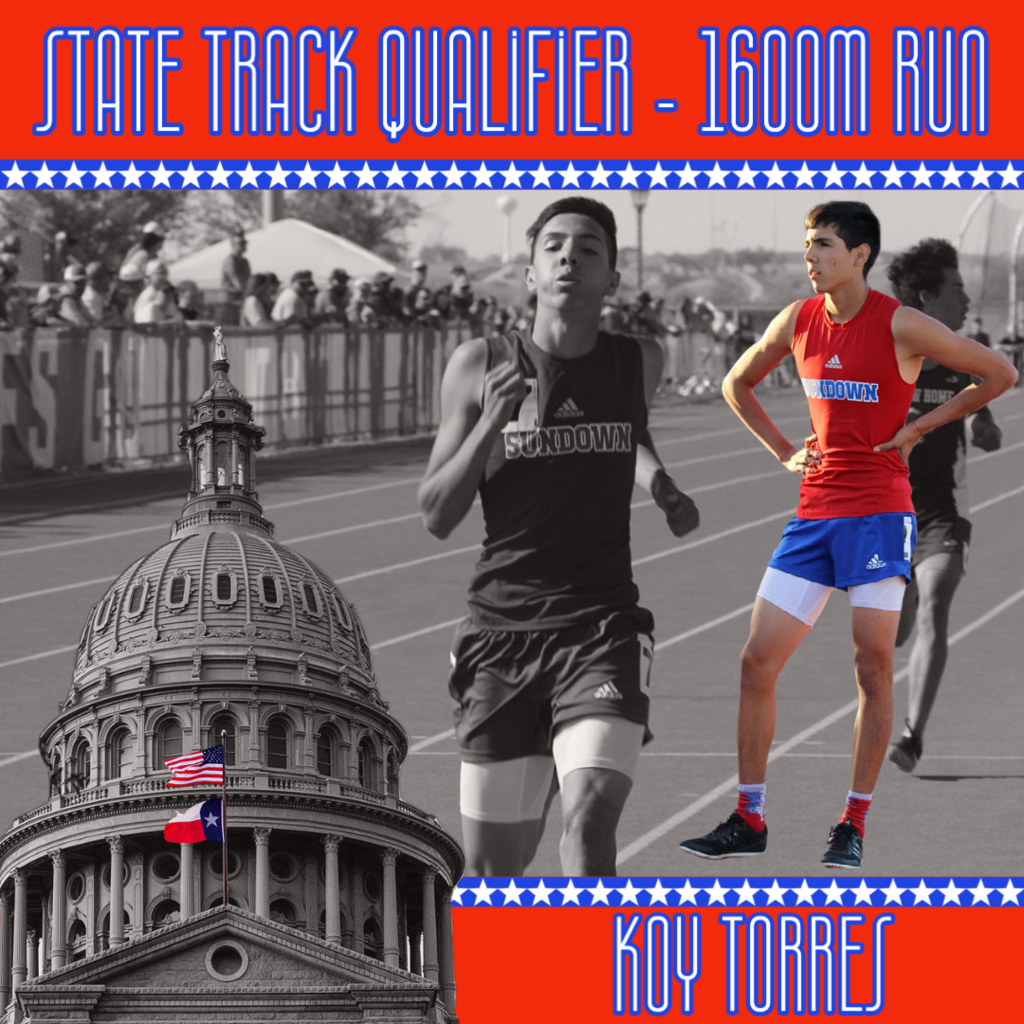 Sundown Senior, Kevin Garcia, has signed with Friends University in Wichita, KS to compete as a collegiate lifter for the Falcons. Kevin was an individual 2A state champion powerlifter for the Roughnecks in the 181 pound weight class and was also an integral part of the back to back team state championships for the Roughnecks.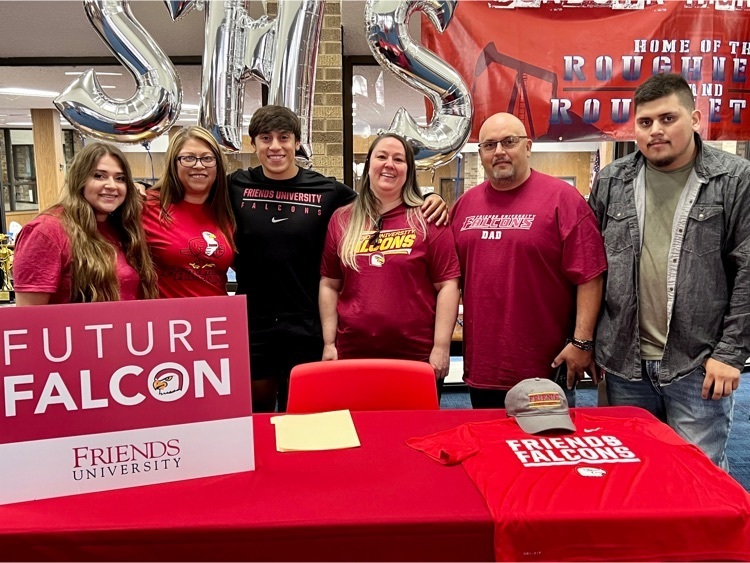 Facility closure notice: The facility will be closed for public use Thursday of this week, through Monday, it will be open again beginning Tuesday. We need to close as we prepare for end of the year school activities and the chemical free party after prom. Thank you for understanding.

Teacher Appreciation Week!  If you would join in and comment on your favorite teacher from Sundown ISD (on the Sundown ISD Facebook Page), and explain what made them your favorite! We have been celebrating Teacher Appreciation Week over the past 2 weeks for Sundown ISD staff!  They are definitely deserving of a 2-week "Teacher Appreciation Week"!  We are grateful to the parents that have collaborated to provide so many good treats and eats for our very deserving Sundown ISD Staff members!  We have the best teachers in the area, in our region and in the great state of Texas.  Our teachers are 2nd to none!  We are so fortunate to have each and every one of them serving our students and our community!  They teach more than the curriculum, they help to teach and instill our core values of loving others, working hard, and embracing excellence!  Sundown ISD Teachers, we love you!!!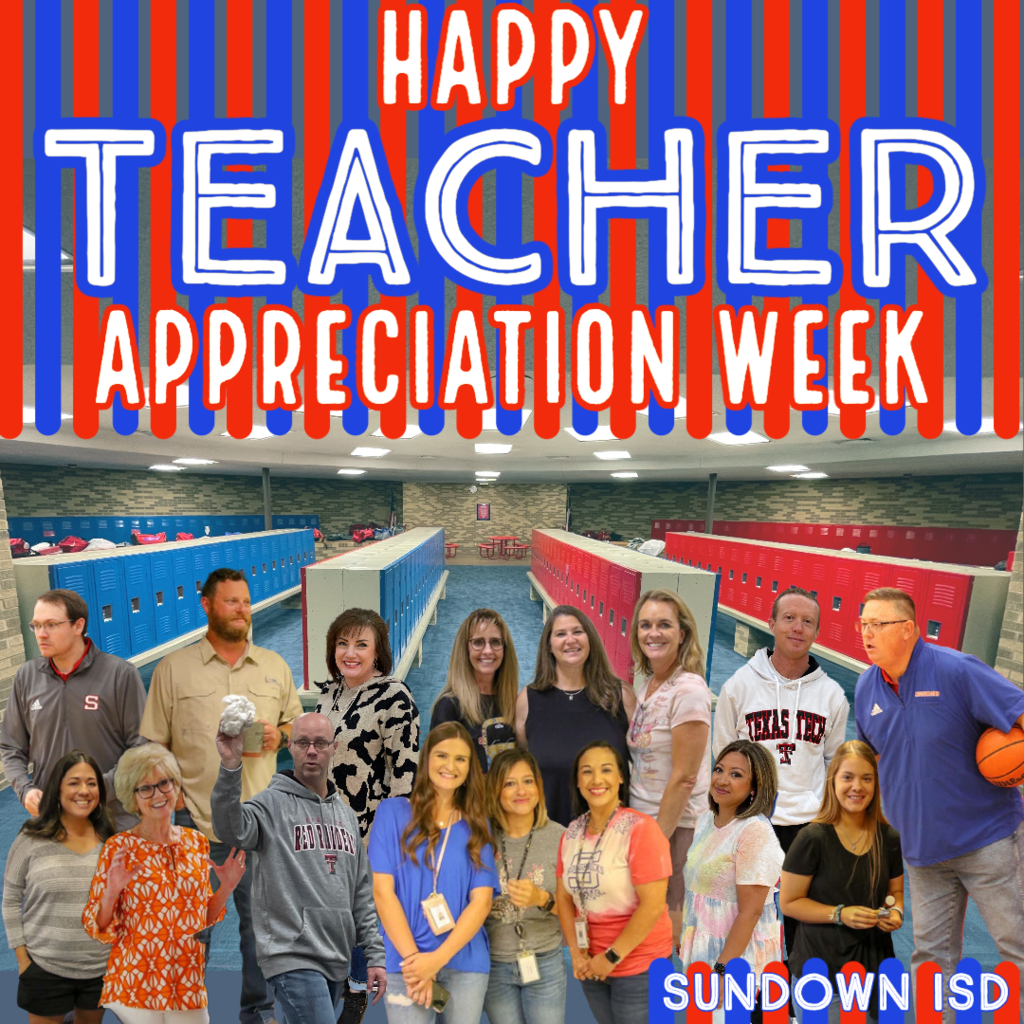 In order to attend the chemical free party after prom students need this form signed and turned into Mrs Nichols by tomorrow, May 11th. It is a really fun event that keeps students safe after prom, and juniors and seniors get to leave with some really awesome prizes.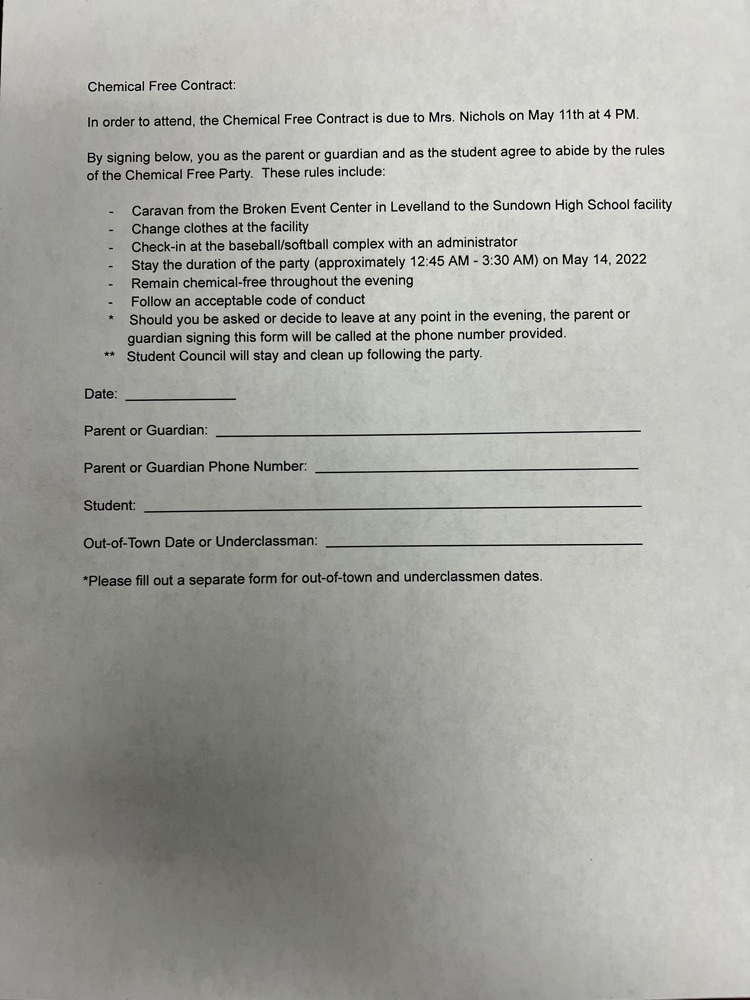 Bigger than the game…. Prior to the start of today's game, Sundown Coach Kevin Torres, gathered his Roughnecks and invited the Jackrabbits to home plate to join them in a moment of prayer. Prior to today's game, we learned that a Ralls player had been involved in an accident. After last night's Bi-District game (3-game series) between the Sundown Roughnecks and the Ralls Jackrabbits, Aydan Villalba, was involved in a car accident. Players, coaches, and umpires stood on the field and joined together for an awesome moment of sportsmanship, but more importantly, a moment of humanity as they all stood together to offer up support and love for one another despite the upcoming battle they faced on the playing field. Fans in attendance stood along with the players and coaches and joined in on a moment of prayer. Players and coaches stood hand in hand as a prayer was spoken over the loud speaker. As we continue through our busy days and busy lives, may we never forget to take the moments to love one another. We are grateful to a Coach that helps lead our men in things bigger than baseball, and to allow them an opportunity to be a part of something bigger than themselves, and to show them the way through acts of service. We spoke to his parents at the game, and Aydan is doing okay and is in good spirits. He was hospitalized overnight but is back home, unfortunately, he was unable to travel for game 2. We ask for continued prayers for Aydan for complete healing and a full recovery. Grateful to Ralls parent, Treva Hitt, for capturing this moment. Unfortunately, the Sundown Roughnecks came up short losing 0-2, 6-4 to the Jackrabbits, but the moment of love offered towards their foe will carry on with them for many years to come. #WeHaveSundownHeart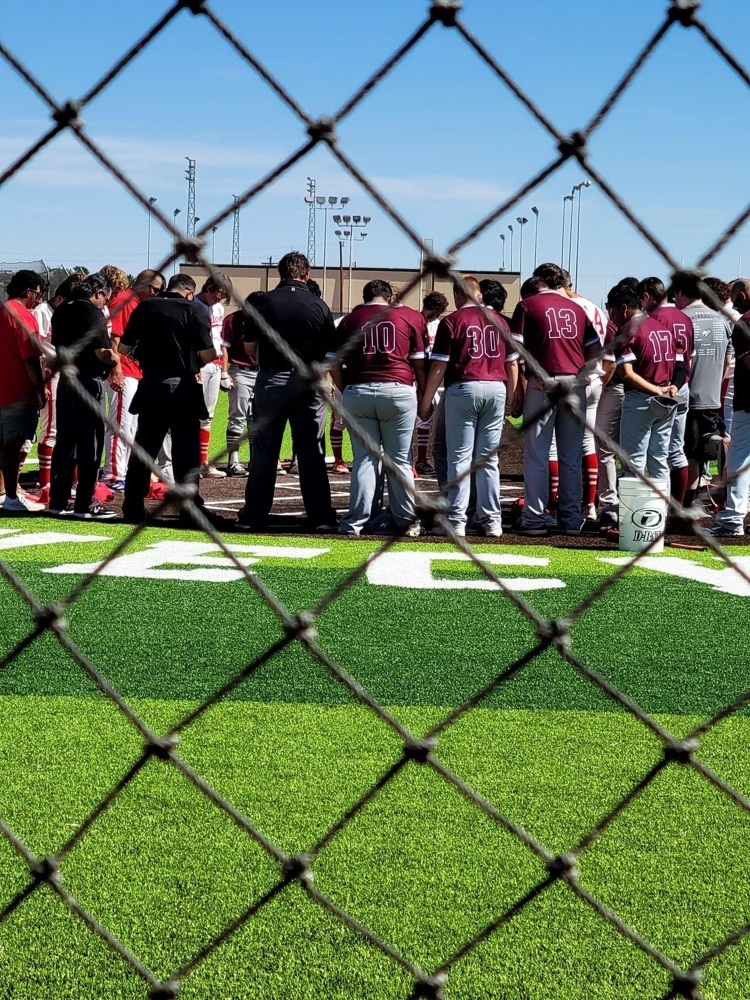 Baseball Final Sundown 0 Ralls 2

Baseball Update Sundown 0 Ralls 2 End of 6

Baseball Update Sundown 0 Ralls 2 End of 5

Baseball Update Sundown 0 Ralls 2 End of 4

Baseball Update Sundown 0 Ralls 2 End of 3

Baseball Update Sundown 0 Ralls 2 End of 2