Game time in Ralls for the Roughnecks! Game 1 today of a 3 game series is underway!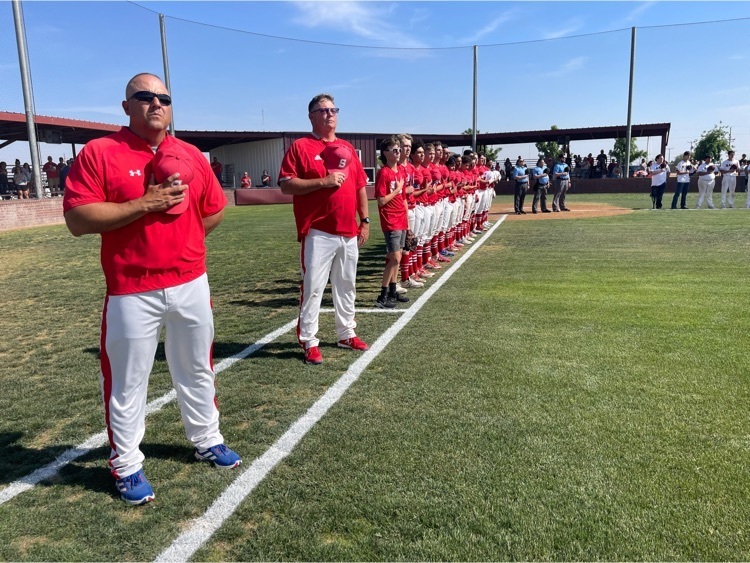 We are grateful to our Sundown HS OAP kids for helping decorate the elementary music classroom for a party. Learning how to serve is a great thing to learn at a young age and it's one of the many values we teach at Sundown ISD!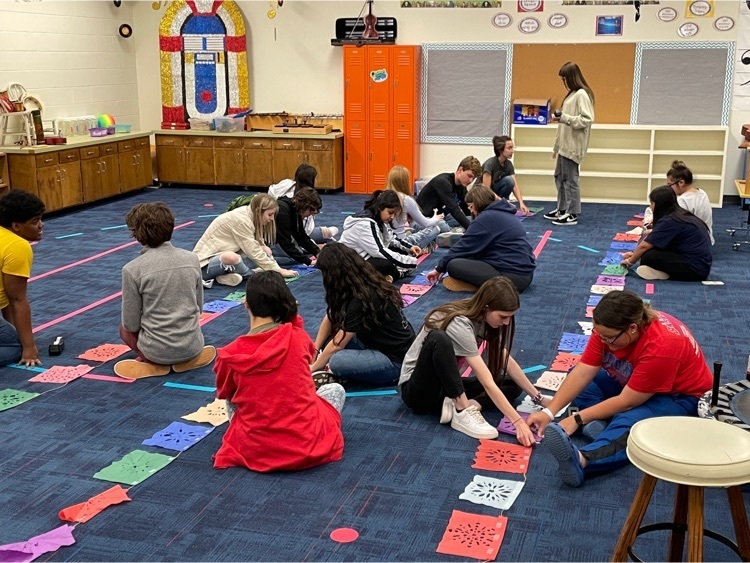 We wanted to take a moment to celebrate our Cafeteria Ladies on National School Lunch Hero Day!  We are blessed to have these 5 Ladies as part of our Sundown ISD Family as well as a part of our community.  They work hard to prepare a nutritious meal for our students on a daily basis!  They are some of the best in the business!  Thank you ladies for all that you do for our Sundown ISD kids!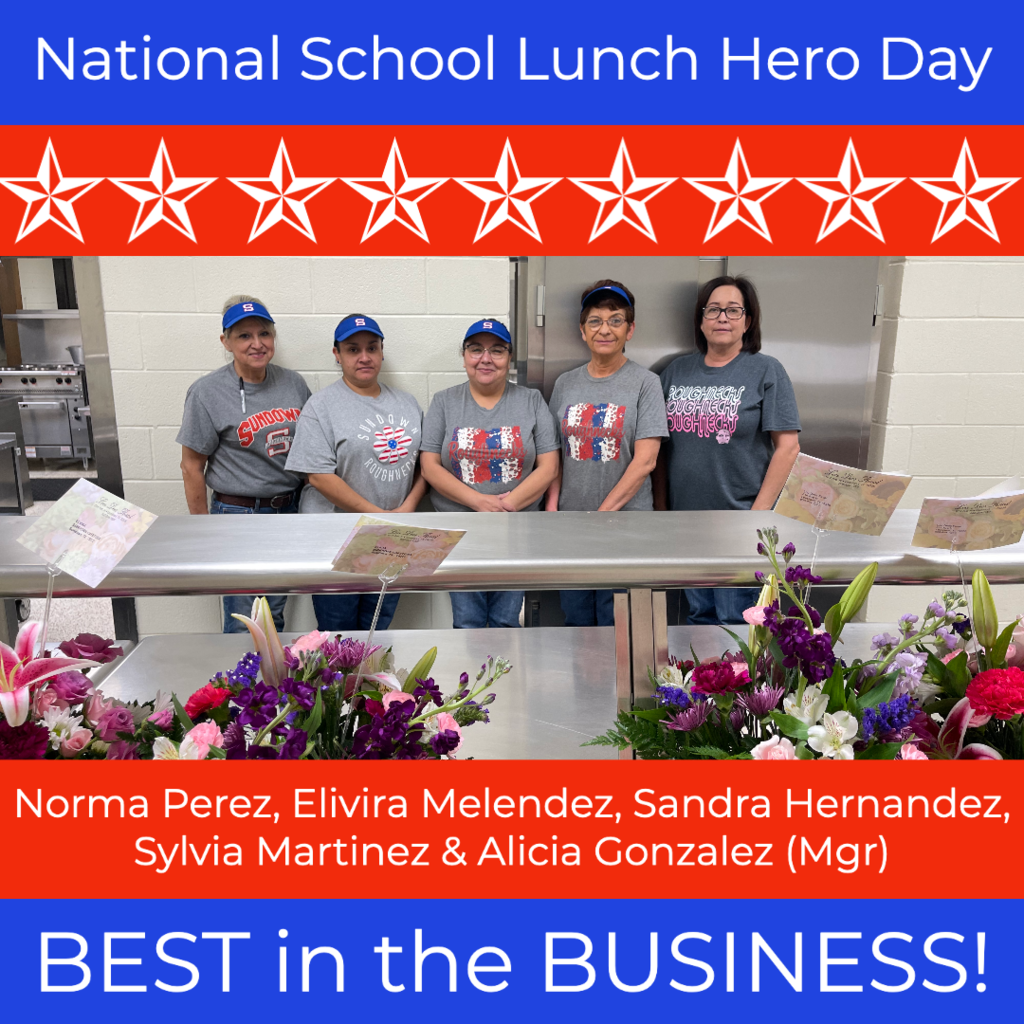 Sundown Athletes we're invited to hear Bradley Adkins at the end of the year FCA event held at the home of Coach Gleason! Students were treated to a couple of games including Kan Jam (frisbee game), and spike ball. Over 40 students were in attendance and heard a message from High Jump Olympian and Idalou Native, Bradley Adkins. Adkins was a 2016 Olympic Athlete competing in High Jump. He was an NCAA Outdoor Champion as a Texas Tech Red Raider, and jumped 7 feet 6 inches during his time in Rio at the 2016 Olympics. He is now an Area Representative for FCA, and shared a great word to our students.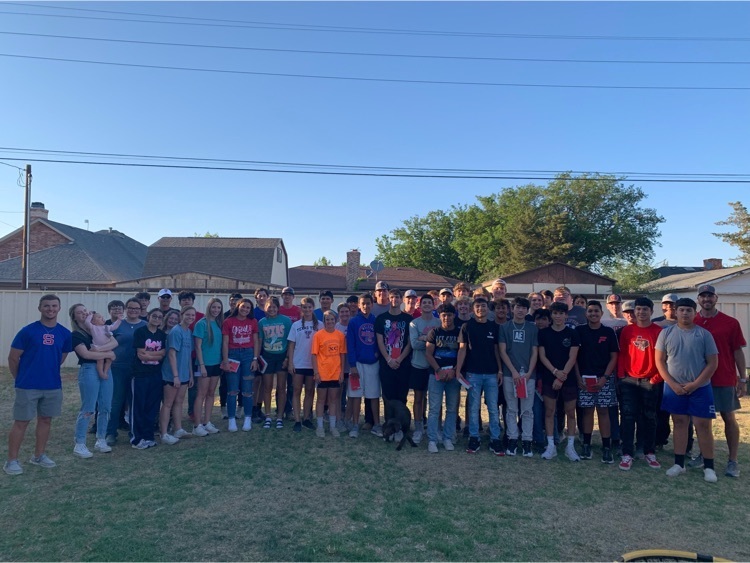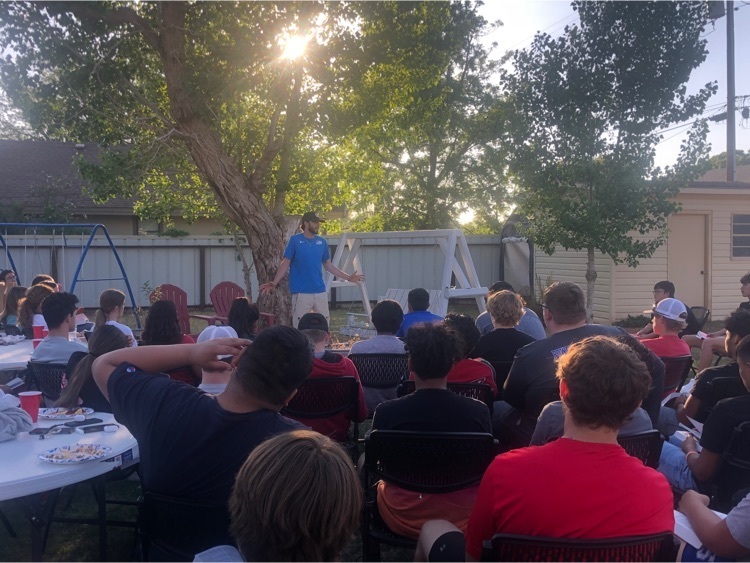 Bi-District Baseball Sundown vs Ralls Friday 5:00 p.m. @ Ralls Saturday 11:00 a.m. @ Sundown (3rd game to follow if necessary)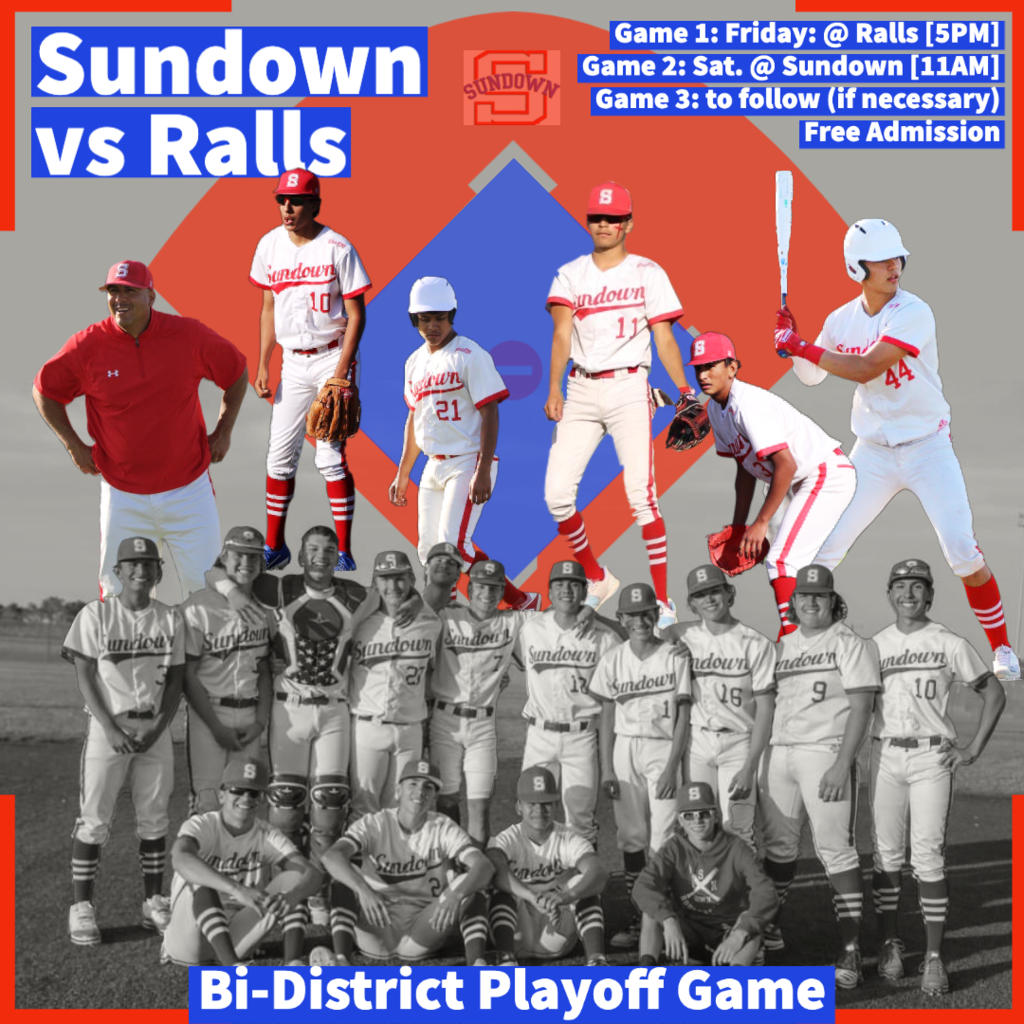 We are so proud of our Academic State Qualifiers!!! Congratulations to: Brooklyn Webb - Mathematics and Number Sense JoAnna McAdams - News Writing Ashlynn Strickland - Copy Editing These Roughettes will travel to Austin to compete at the State Academic UIL Meet today! We pray for safe travels, and for wisdom as they put their best foot forward as they represent Sundown High School! Let's fill the comments (on Facebook) with words of encouragement and praise for these Roughettes that have worked so hard to get where they are! Congratulations Ladies!!!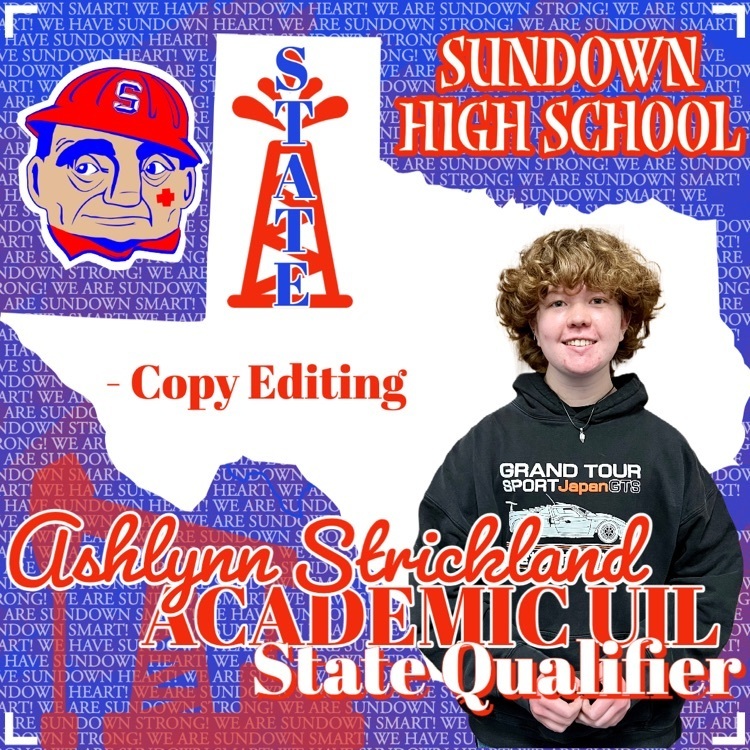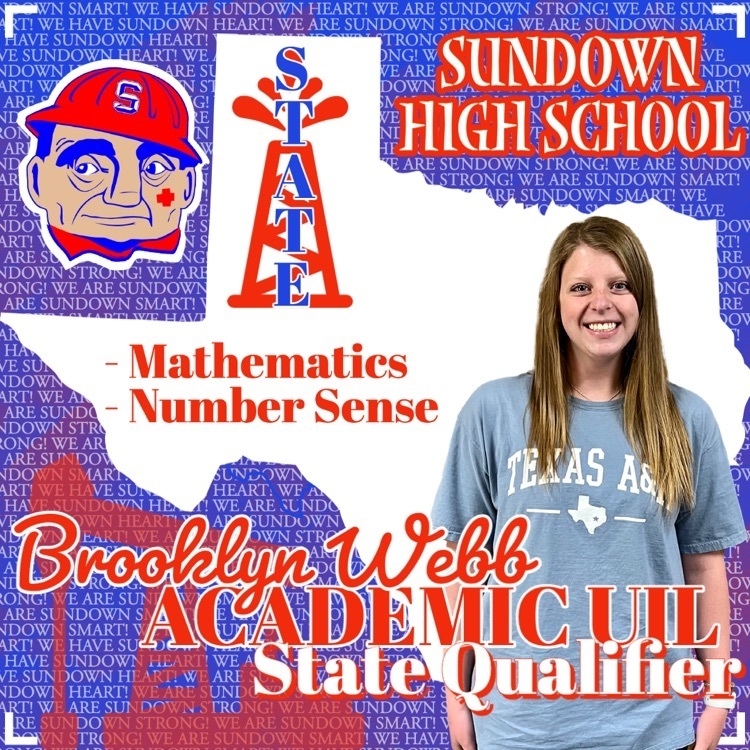 8th Grade STAAR Tests!!! 8th Graders will be testing on the Science (Thursday) and Social Studies (Friday) STAAR tests this week! Parents hep us out and make sure your 8th Grade child gets a good nights rest and a healthy breakfast to start their day tomorrow! Also, please remind them to come to school with a fully charged computer in the morning! Our students are ready, they are prepared, and we know they will knock this test out of the park!!! #WeAreSundownSmart

Bi-District Baseball!!! Sundown vs Ralls Friday 5:00 p.m. @ Ralls Saturday 11:00 a.m. @ Sundown (3rd game to follow if necessary) Free Admission

Sundown Athletic Banquet (High School athletes) Monday May 9th, 2022 5:30 p.m. Finger Food Reception in the Auditorium Forum 6:30-8:30 p.m. Athlete Recognition in the Auditorium FREE ADMISSION

Sundown MS Boys Golf Team are the District Champions! We had the top 3 individual medalist with Isaiah Igo (38), Landry Farrah (49), & Brock Bufe (51)!!! We also had Cecilia Trinidad with a 2nd Place finish!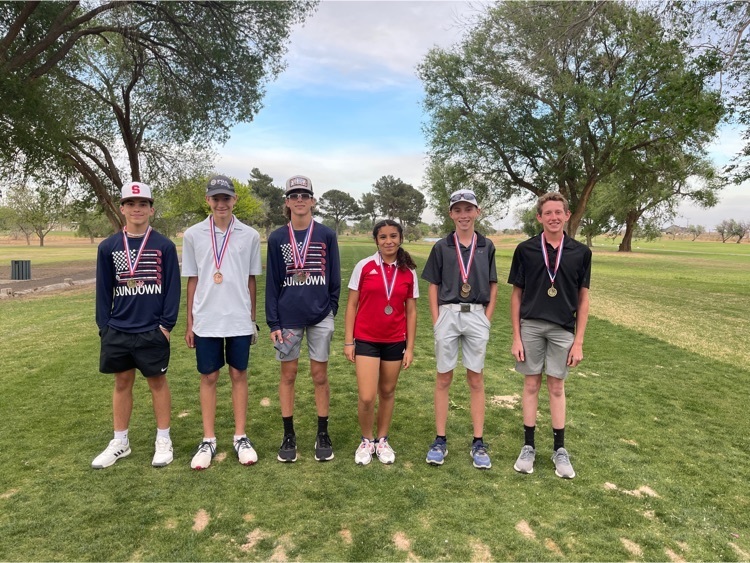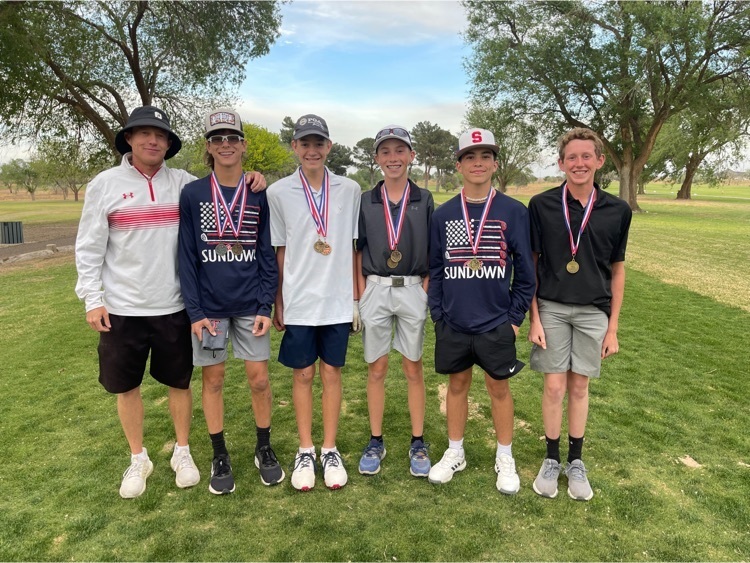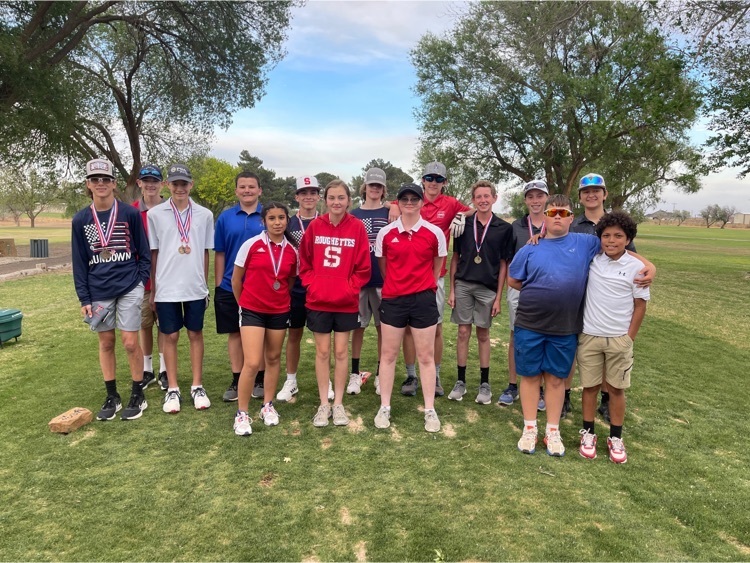 Good luck to our MS Golfers today as they compete in the District Golf Tournament held at Yoakum County Golf Course! They will tee off after school.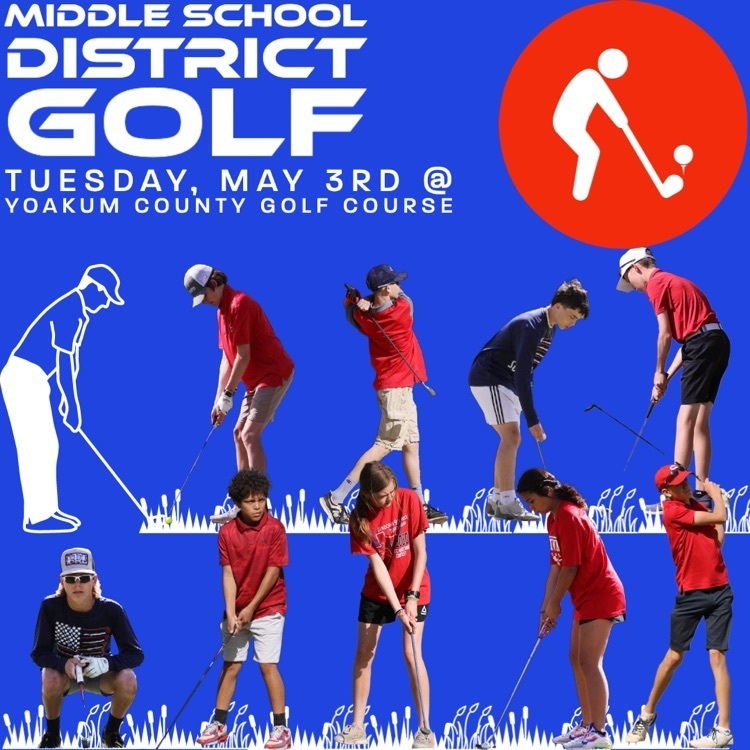 Roughnecks fall 7-6 to Ropes in the seeding game. We will be the 3 seed in the playoffs and play Ralls. Details for this weekend coming soon. Best of luck in the playoffs boys!

Still 7-6 headed to the 7th. Let's go Roughnecks!!

7th Grade Tennis Team Champions…. Sundown!!!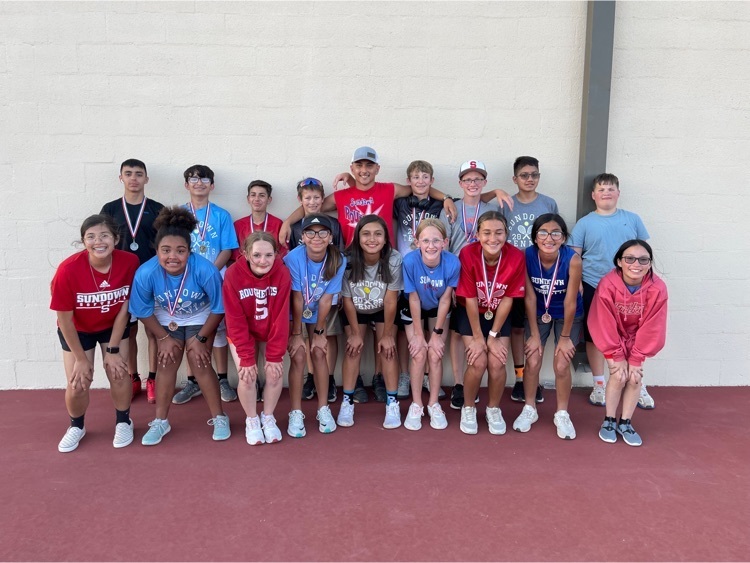 Roughnecks trail the Ropes Eagles 7-6 after 5 innings.

District Tennis Meet 7th Grade Boys Singles 2nd Place: Ryan Pope

District Tennis Meet 7th Grade Girls Doubles District Champions!!! 1st Place: Dhaya Marinelarena & Kyndal Taggart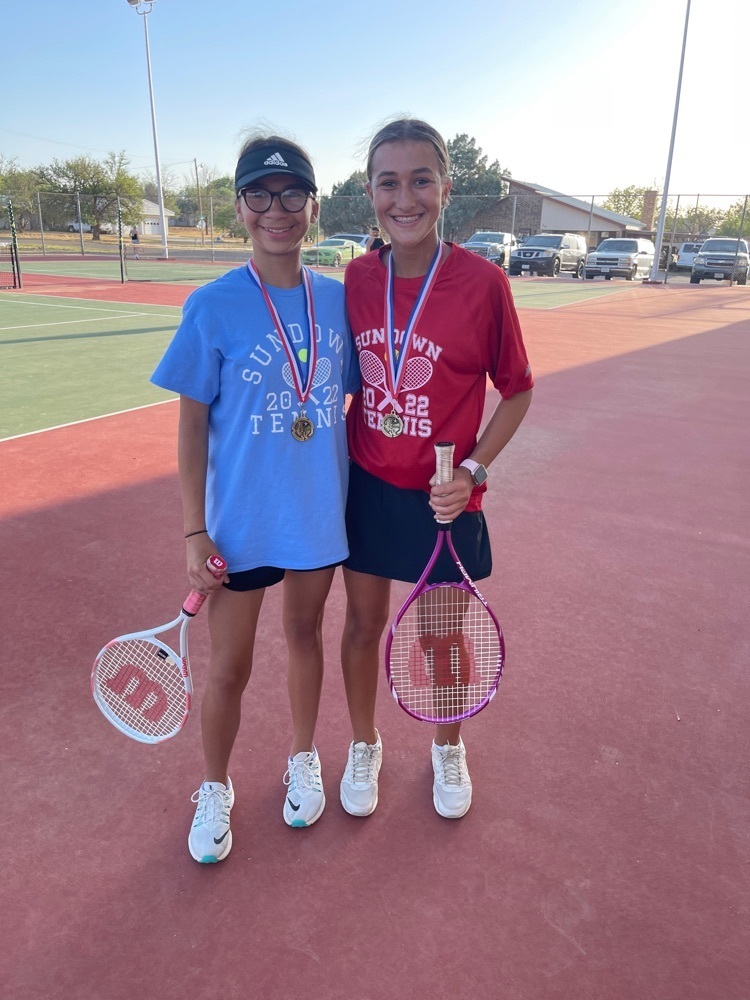 District Tennis Meet 8th Grade Boys Singles 3rd Place: Sal Posadas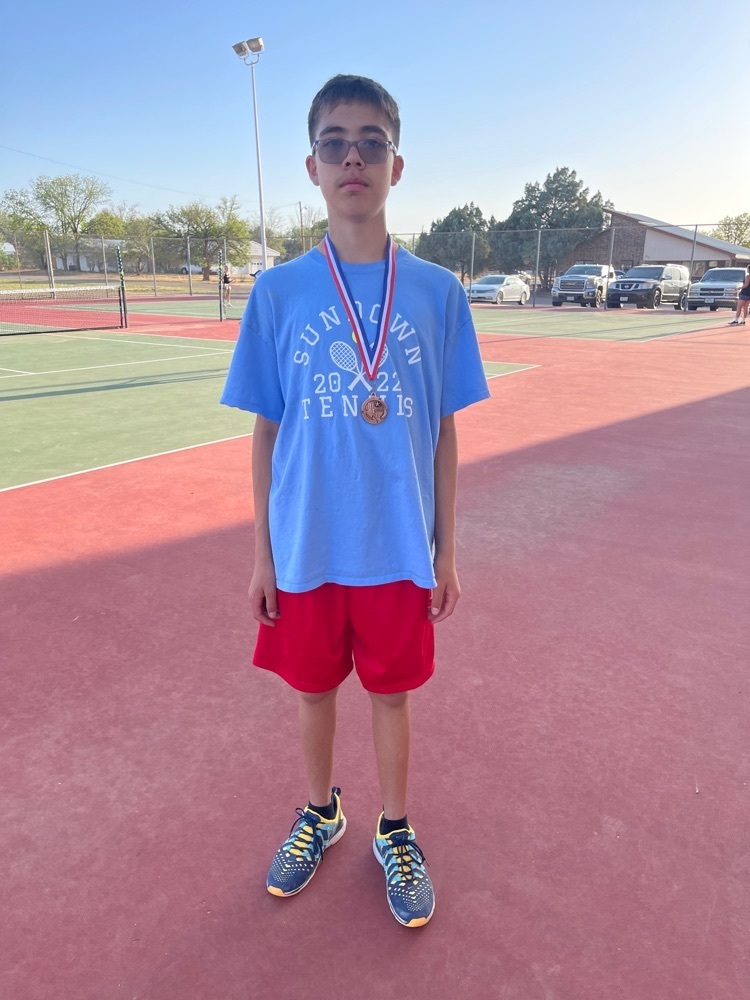 District Tennis Meet 7th Grade Girls Doubles 3rd Place: Shaun Lopez & Lillie Rodriguez